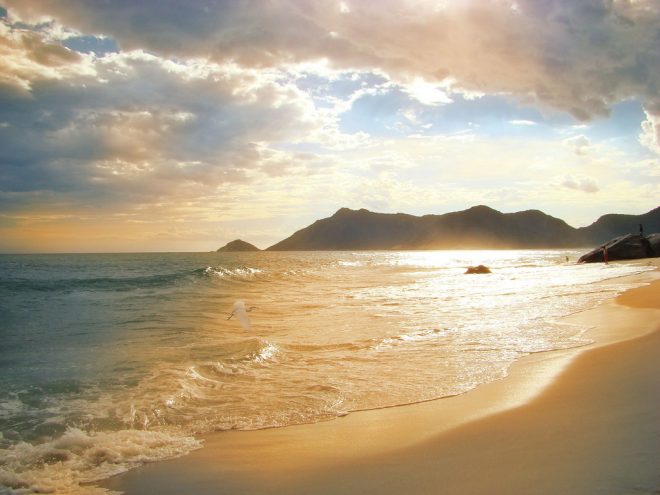 Outside China, Asian stocks have not fared well today as profit taking and risk aversion following the moves in the bond markets remains the key strategy. Yen backed off slightly against USD but is still sought after as a safe haven while Aussie bond yields spiked another four points higher to a new high.
In mainland China the Shanghai Composite has closed up a few points higher to remain above 3400 points at 3424 as its uptrend firms.  The Hang Seng Index is following a similar path with a scratch session today remaining just above 31000 points, but this trend is waning: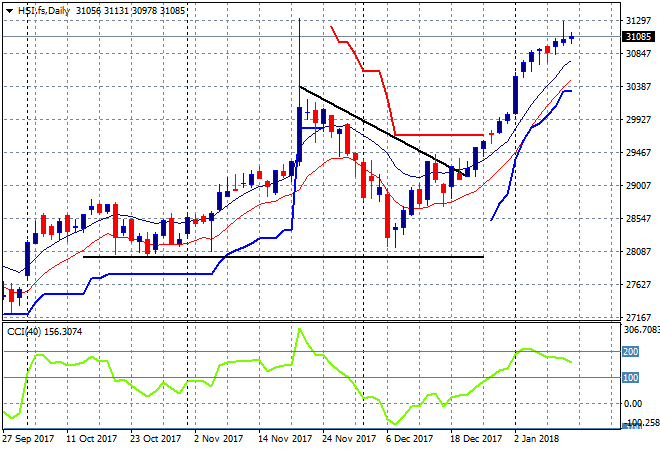 S&P futures are inching up slightly despite the poor showing in Asia, wanting to get back above the next level of resistance at the 2750 level: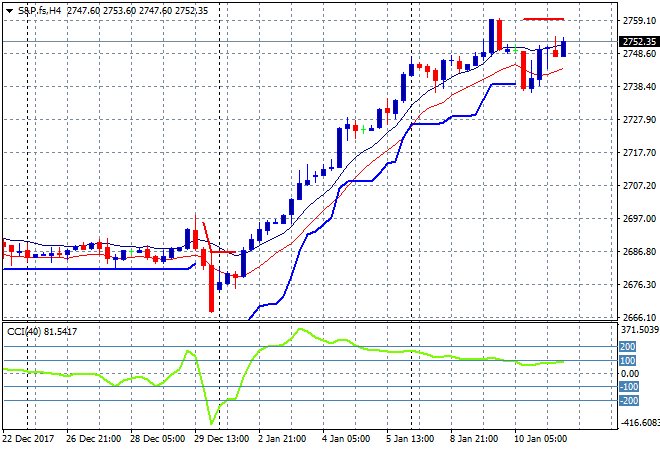 Japanese stocks fell despite a small blip lower in Yen with the Nikkei 225 down 0.3% to 23710 points. The USDJPY pair bounced off modest support at the 111.20 level but this may be shortlived and just an overshoot response: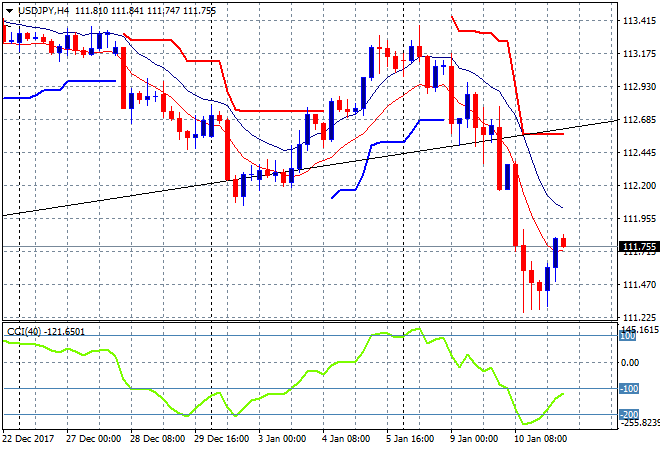 The ASX200 was the worst of the bunch, down 0.5% to 6067 points, again in perfect sync with the major bank stocks which all fell a similar amount. Not a good start to 2018!
The Aussie dollar however is pipping higher on the back of the retail trade figures, making a new high for the week and indeed passing last week's session highs to be at 78.75 going into the London session. This is looking more promising: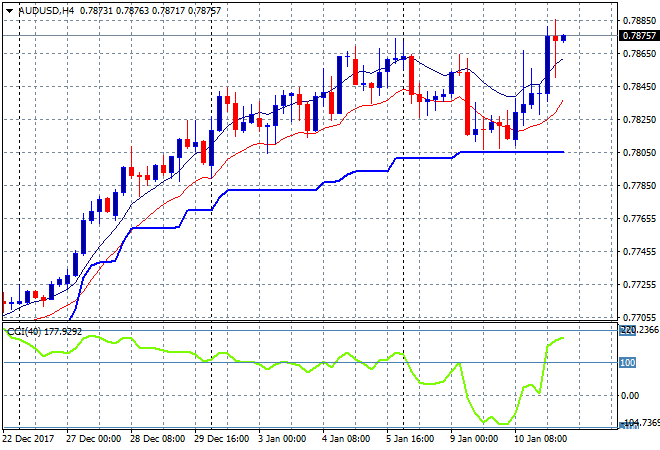 The economic calendar lights up tonight with the final German GDP print followed by the ECB minutes. In the US its the weekly initial jobless claims numbers plus the monthly budget report.