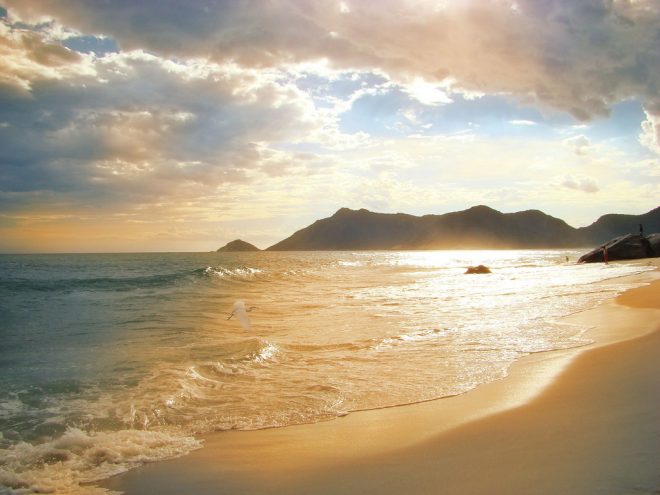 A mid week pause in the "Great Rally of 2018" as most Asian indices treaded water or retreated proper following what was a good lead from Wall Street overnight. This is mainly due to action in the bond market as yields continue to spike, spooking risk managers as they head for safe havens like Yen. Aussie 10 year bonds spiked up 6 basis points to 2.73% while oil prices put on more gains.
In mainland China the Shanghai Composite was doing well going into the lunch break and following the CPI print and Yuan fix but has fallen sharply on return, down nearly 0.3% and just slightly below 3400 points.  The Hang Seng Index is travelling okay though, up another 0.25% to 31088 points. It was doing even better intraday but has moderated these gains into a better trajectory, although note that momentum is starting to wane here: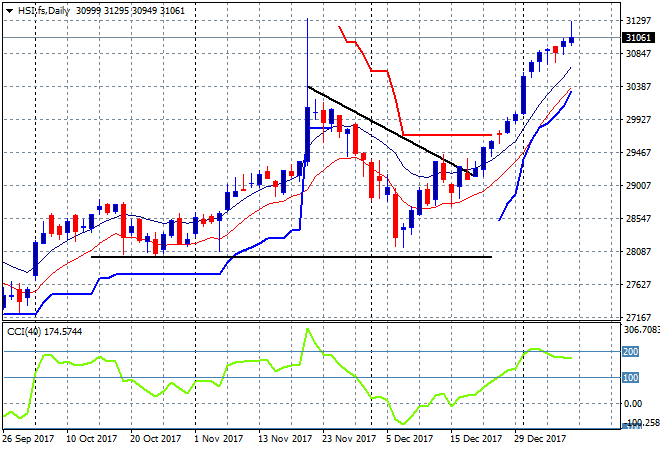 S&P futures are off slightly as price continues to bunch around the next level of resistance at the 2750 level: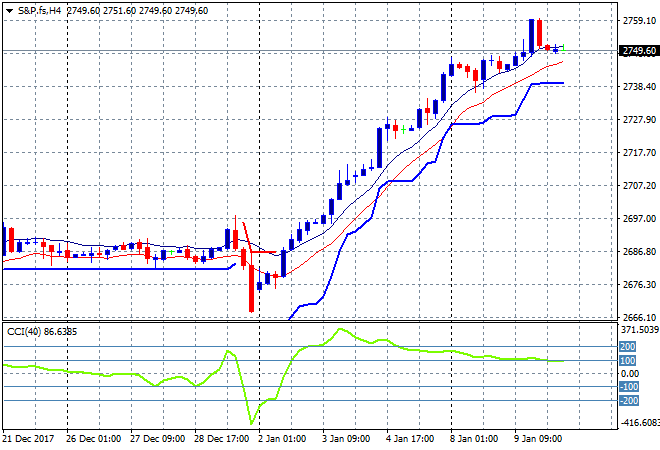 Japanese stocks are mixed given the big reversal in Yen, which gained significantly today. While the broader TOPIX is up slightly, the Nikkei 225 is down 0.2% to 23792 points. The USDJPY pair continues to fall as Yen strengthens on the apparent change in BOJ accommodation, falling down to last week's session lows just above the 112 handle: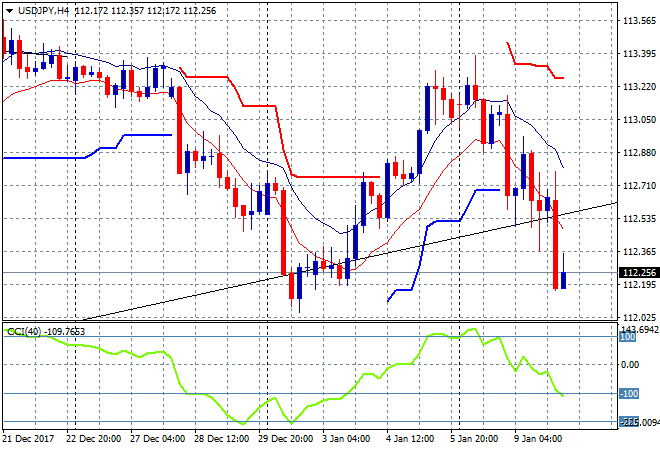 The bulls are seemingly given up here on the ASX200, as it gapped higher and was looking fresh and ready but has sold off continually throughout the day to be down 0.6% to 6096 points. This was mainly due to banks with most divisions of Megabank off about that amount, although Newcrest flubbed more than 2% and the iron ore majors are off as well.
The Aussie dollar is scraping just above its recent tight trading range at the 78.20 level against USD, not wanting to break below trailing ATR support at the 78 handle proper: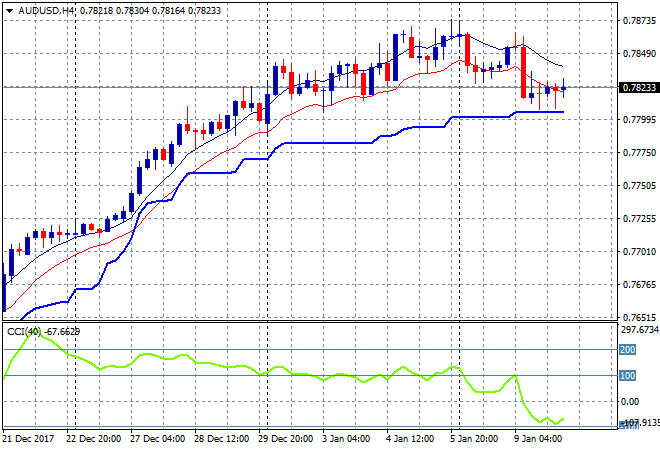 The economic calendar is again relatively benign with some UK trade figures, a DOE inventory report and the first round of some major Treasury sales.