To be sure, the CBA money laundering scandal is a big deal. 53,000 cash deposit breaches is disturbing no matter which way you cut it.
But there is one money laundering honey pot that continues to be ignored by policy makers, which should garner far more outrage from the public: Australian property.
In 2015, the global regulator of money laundering – the Paris-based Financial Action Taskforce (FATF) – released its mutual evaluation report which found Australian homes are a haven for laundered funds, particularly from China.
In March last year, Transparency International ranked Australia as having the weakest anti-money laundering (AML) laws in the Anglosphere, failing all 10 priority areas.
In June, FATF placed Australia on a watch list for failing to comply with money laundering and terrorism financing reforms.
And last month, the OECD Working Group on Bribery in International Business Transactions joined the conga-line, urging Australia to implement the second tranche of AML legislation covering real estate:
The OECD has followed the lead of the FATF and highlighted the fact that under Australian law, real estate agents, accountants and auditors, members of the legal profession, and other Designated Non-Financial Business Professionals (DNFBPs) are not subject to Anti-Money Laundering and Counter-Terrorism Financing (AML/CTF) obligations.

In other words, the entire ecosystem for the buying and selling of property using cross-border fund flows is beyond the reach of regulators…
In the face of these warnings, money laudering into Australian property continues unabated, as reported by The SMH over the weekend:
Australian real estate giant Raine and Horne's offshore arm has been embroiled in a global corruption scandal involving the sale of prime Melbourne property, corrupt Malaysian officials and the Panama Papers leak.

The scandal centres around the vastly inflated valuation of a 280-room city apartment building, UniLodge, which mostly houses overseas students on Swanston Street, near Melbourne University.

It follows earlier revelations of dirty money from Malaysia being laundered through Australian property purchases with few consequences for those facilitating the corruption…

Raine and Horne International's Kuala Lumpur office valued the property at $43 million, despite the fact that the building's seller, Australian businessman Lionel Harber, had simultaneously valued it at $23.5 million.

…a small army of Australian middle men facilitated the corruption, which involves not only the Swanston Street property, but at least three other Australian buildings which the Malaysian government bought for around $75 million…

The corruption provides an example of the mostly unchecked exploitation of Australia's property market, which the OECD recently partly attributed to the federal government's failure to adequately crack down on money laundering and bribery facilitated by real estate agents and other facilitators of property sales.
Legislation to implement the second tranche of anti-money laundering (AML) legislation covering real estate gate keepers has been gathering dust in Canberra for more than a decade.
Accordingly, realtors, lawyers, accountants and other real estate gate keepers are currently exempted from AML requirements. And this exemption has provided an easy avenue for foreign buyers to launder funds through Australian property.
Perversely, if somebody wants to set up an account to place a $100 bet at Sportsbet, or invest $1,000 into a managed fund, then they must provide sufficient identification under the AML Act. But if they want to launder millions of dollars through an Australian home, few questions are asked. It makes absolutely no sense.
The Australian Government is currently undertaking yet another consultation on implementing the second tranche of AML legislation, and had promised to finalise the new rules by the end of last year. However, the Government set similar deadlines 2008, 2010, 2012 and 2014, all of which failed to deliver legislation. And now it has failed yet again.
It seems lobbying pressure from industry rent-seekers is largely to blame for the lack of political action. Just consider "Highrise" Harry Triguboff's comments in July in The AFR regarding Chinese buyers:
"The problem with Australians is they are very slow. They ask their lawyer, they ask their financial adviser, they ask their family, they ask everybody. The Chinese don't ask anybody, they come off the plane, buy their unit and go."
In other words, we can't have proper checks because that would slow down sales.
By failing to ratify the second tranche AML rules, as promised more than a decade ago, the Australia's Government is tacitly complicit with the dirty foreign money flooding into Australia's homes and robbing young Australians of a housing future.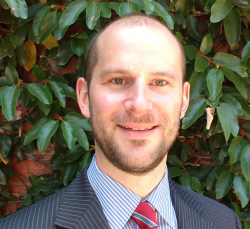 Latest posts by Unconventional Economist
(see all)