Here it is in lurid colour, from The New Daily:
Nearly 80 per cent of the foreign donations made to Australia's political parties since the year 2000 were linked to China, a study of electoral commission data has revealed.

As Malcolm Turnbull vows to stand up to Beijing amid growing concerns over foreign interference, an analysis of Australian Electoral Commission data suggests an overwhelming proportion of the millions spent by foreign donors comes from Chinese nationals or entities.

Chinese donors poured just over $12.6 million into the Australian political process between 2000 and 2016, which represented 79.3 per cent of all foreign donations, according to the analysis by the Melbourne Law School Dollars and Democracy Database.

Of the $900,000 donated to political parties in 2015-16, $850,000 – or 94.4 per cent – came from confirmed or likely Chinese nationals or entities, the study by Malcolm Anderson and Joo Cheong Tham found.

The analysis, provided to The New Daily, showed particular spikes in contributions during election years, with Chinese contributors spending $5.1 million in 2013-14, $1.05 million in 2012-13 and $1.6 million in 2006-07. Mr Anderson predicted the 2016-17 data would show a similar spike.

The researchers also found the Labor side of politics was more popular with Chinese donors, with the party receiving about $7.3 million since 2000-01, compared with about $5.4 million for the Coalition.

But since the 2013 election, the Coalition has been showered in donations, getting $1.6 million (23 donations) in 2013-14, $572,000 (seven donations) the following year, and $700,000 (three donations) in 2015-16.

Labor, meanwhile, received $3.5 million (27 donations) in 2013-14, but only $360,000 (three donations) and $150,000 (two donations) in subsequent years.
Yet, via the AFR comes super, uber, sublime China bull Professor James Laurenceson, deputy director of the Australia-China Relations Institute at University of Technology, founded with money supplied by the notorious Huang Dynasty:
Australia's foreign policy rhetoric has been tilting against China all year. But it's hard to recall anything more extreme than Joe Hockey's latest comments. Canberra's man in Washington said that China is a threat to what Australians have "fought and died for".

Last week after new foreign interference laws were introduced, the Chinese embassy in Canberra finally let loose. It claimed that some Australian media had "fabricated news stories" while some politicians and bureaucrats had made "irresponsible remarks". China's foreign ministry accused Prime Minster Turnbull himself of "poisoning" the relationship.

Rory Medcalf, Head of the National Security College at the Australian National University opined in The Australian Financial Review that the Chinese government could hardly object given that our laws around national security will remain milder than China's.

This is fine to a point. But it risks missing something crucial: it is not just the Chinese government that is unhappy with the turn that the bilateral relationship has taken.

This month, James Leibold from La Trobe University, who had previously been one of the most outspoken critics of Australia's historically pragmatic approach to dealing with China, also called on these pages for an urgent "lowering of the temperature". This was prompted by a recent visit to China where he and colleague Nick Bisley had encountered emotional and heated reactions not from Chinese officials but rather academics who were known to like and have a soft spot for Australia.

…With China's economy set to double in size again by 2030, there could be an awful lot of missed opportunities.
Arguably, Mr Laurenceson's institute should be first on the foreign agents register. It was founded with highly questionable Chinese dough from the same Huang Dynasty that has left a trail of political destruction in his wake, including more revelations about Sam Dastayari today. Huang may have pulled out now but the institute would not exist without it. It should be disbanded.
I'm all for having a great relationship with China. But not at the expense of the Australian democracy. As horribly malformed as it is, it's the best we've got.
Can we really say that our new 11th hour political funding rules and a white paper that notes that we should seek balance in external relations is an over-reaction to an attempt to buy our one expression of political freedom?
Absolute bollocks. Does anyone remember Stern Hu:
The Rio Tinto espionage case began with the arrest on 5 July 2009, of four staff in the Shanghai office of the Rio Tinto Group, in the People's Republic of China, who were subsequently accused of bribery and espionage. Two days later, an import executive of the Shougang Group and Laigang Group was also arrested. The Rio Tinto employees, Australian Stern Hu and three Chinese colleagues, Wang Yong, Ge Minqiang and Liu Caikui, went on trial in Shanghai on Monday, 22 March 2010.

The government dropped the charges relating to the alleged theft of trade secrets before the trial, and the defendants admitted to having received bribes during the trial.

Following the trial, Stern Hu was sentenced to 10 years jail. Hu and other convicted executives have also had their employment terminated by Rio Tinto Ltd. It is reported that the motive behind the terminations is in regards to a breach of conduct, with Rio Tinto accepting the evidence provided showing instances of bribery. Rio Tinto also states that the trial will not affect business ties, according to its chief executive.
If Australia were doing to China what it is doing to us then the gulags would be brimming over.
More apologists appear at The Australian:
National president and chairman of the Australia China Business Council, John Brumby, told The Australian relations were "very finely balanced", while former Australian ambassador to Beijing Geoff Raby warned that a sustained period of turbulence could reduce international demand for a university education in Australia — an export sector worth $28 billion a year.

…Mr Brumby — a former Labor premier of Victoria — said the number of Chinese people visiting Australia was expected to increase to 3.3 million by 2026, up from the 1.2 million last year who spent a total of $9.2bn. He also urged political leaders not to forget that China's emergence as an economic powerhouse over the past 20 years had underpinned Australia's 26 years of consecutive economic growth.

"The relationship is finely balanced. It is at a tipping point," he said. "And for Australia, of course it's crucial to protect national ­security. At the same time, it's crucial to understand that by far the biggest single factor that has driven Australian prosperity over the last two decades has been the rise of China and we ignore that at our peril … We are concerned about anything which may harm our ­bilateral relationship."

Dr Raby — who was Australia's ambassador to China from 2007-11 — said the introduction of measures to crack down on foreign interference was unlikely to trigger any official economic ­retaliation from Beijing, but ­argued it could result in a damaging image problem for Australia if steps were not taken to smooth over differences and to reset relations.

"If the Chinese government projects Australia as an unfriendly nation and they sustain that, then it could well have an impact on tourism to Australia and the education sector because outward- bound Chinese tourists who are potential students or parents will feel perhaps less comfortable coming to Australia," Dr Raby said. "I think that will only happen if it were a sustained effort by the Chinese government.

"There needs to be some high-level engagement. I think it would be very helpful if the Prime Minister set out very clearly our interests in the China relationship and why it's an important relationship."
The last bit makes sense and would help smooth the way for further much needed reforms:
halving immigration;
properly policing foreign buying of realty;
a code of conduct for unis and quotas to balance nationalities if necessary (as ANU has done);
banning all forms of political donations;
political candidates may need to be security-screened by ASIO, in the same way that all defense personnel are.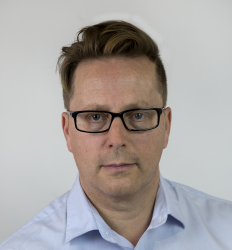 Latest posts by David Llewellyn-Smith
(see all)