With Trump looking increasingly likely to leave tax cuts under the Christmas tree for all the good boys and girls (i.e. anyone who is rich), and lumps of coal for anyone concerned about climate change, the US market powered on again overnight: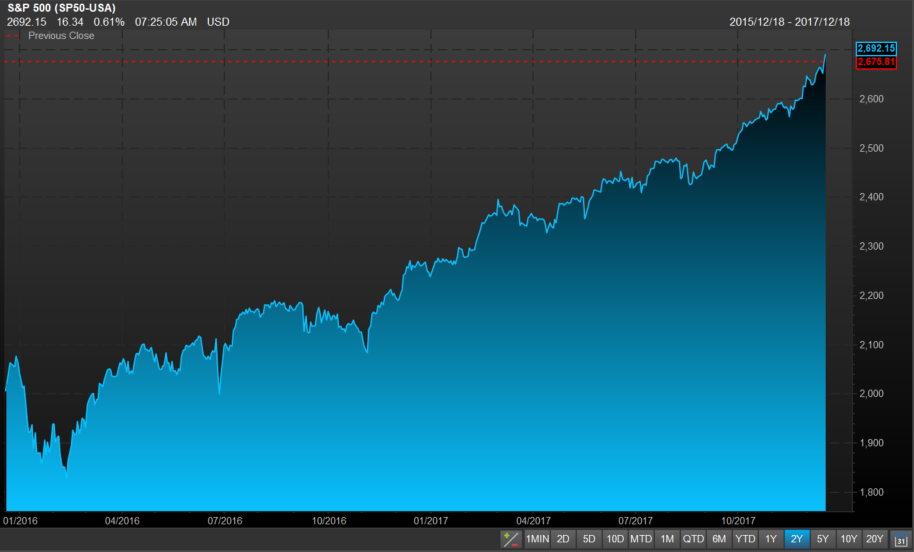 The US dollar took a breather: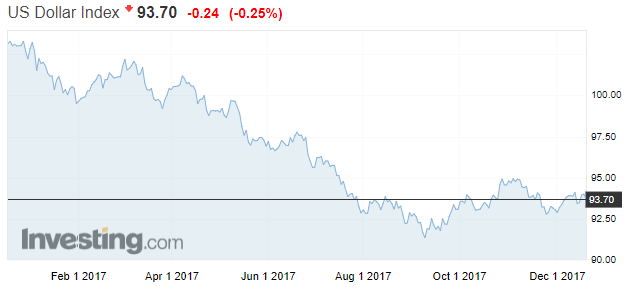 Oil was largely flat overnight, but two oil charts caught my eye from the WSJ – first was FRED suggesting that oil has reached its capacity, suggesting that capex is going to be needed for any further increases: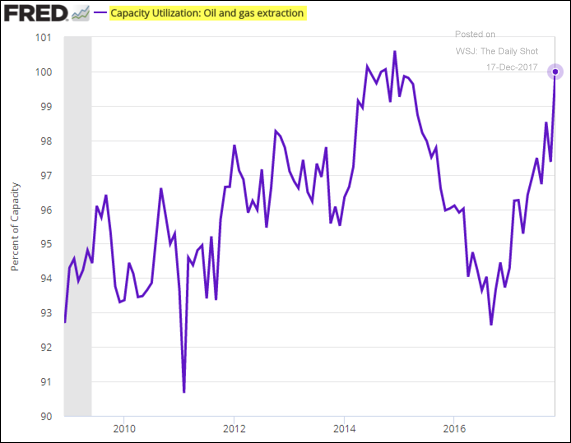 The second showing that betting on higher oil prices is a crowded trade: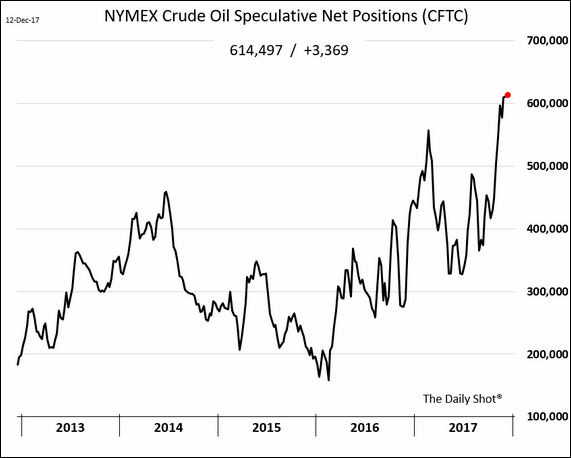 US bonds steepened a little, but are still flatter than they were last week: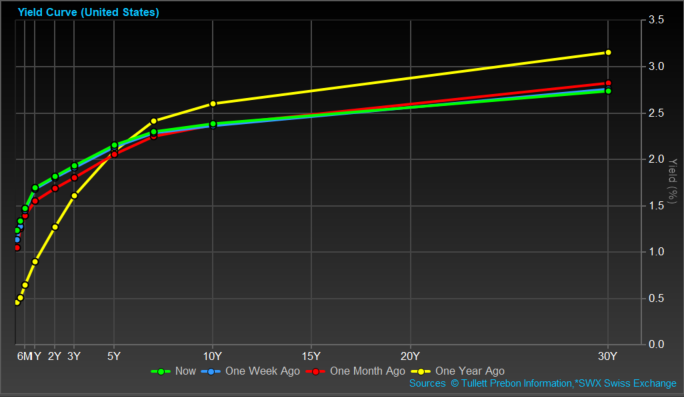 European markets joined in on the rally: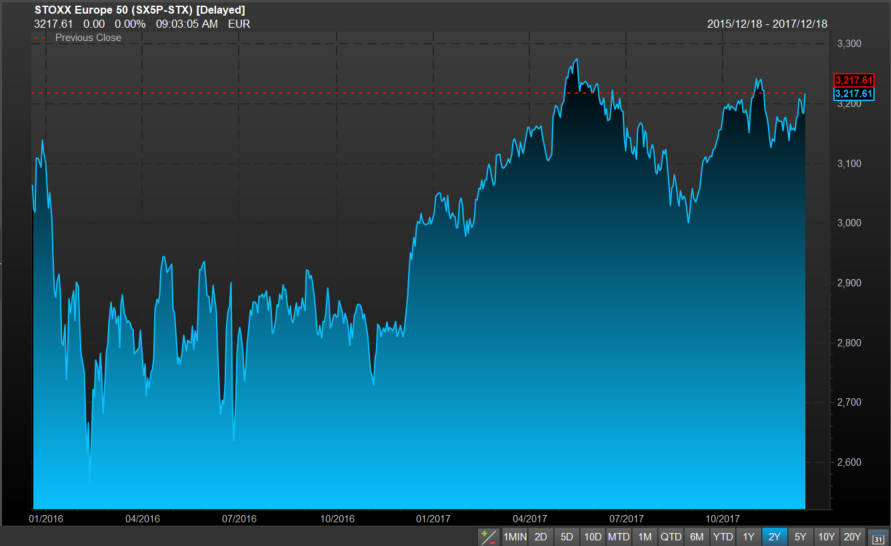 Miners jumped higher, as did the iron ore price: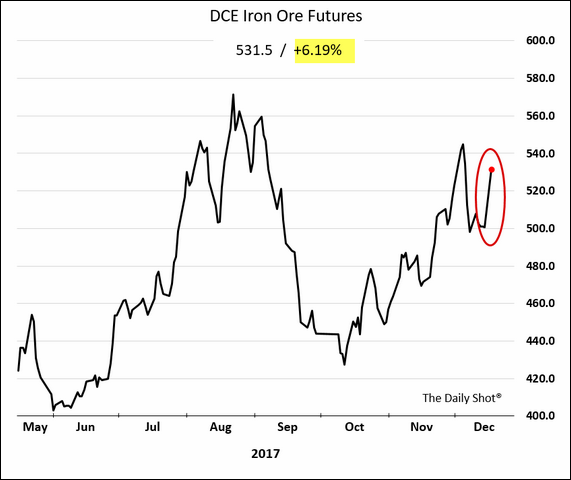 Soc Gen says that its all priced in:
Since Trump's election, the S&P 500 has risen 24%. Only half of this performance has been driven by earnings growth; the other half is from P/E expansion. Assuming that analysts have not factored tax reform into their earnings forecasts, tax reform expectations have been the driver of P/E expansion. The S&P 500 index tax rate is currently 26.6%. Assuming that US companies generate 43% of their profits abroad (here) and pay 35% of their US profits on taxes (i.e. with no loopholes for US profits), the average tax rate outside the US would be 15.5%. A decrease in the US tax from 35% to 20% as planned by Trump's tax reform would thus theoretically boost earnings by 8.5%. The 12-month forward P/E has risen 12% over the last 12 months.

 ….

We'd argue that every bit of good news looks priced in. Median US stock valuations have rarely been higher on both a forward PE and EV/EBITDA basis and valuation dispersion remains tight in all but a few sectors. To argue for a re-rating then seems ambitious. But there has nonetheless been a clear spike in outperformance in recent weeks in stocks with higher tax rates. And perhaps this is the real story – one of rotation. But where to? Value is not cheap and suffers from balance sheet risk. Growth stocks are clear losers as they pay relatively little in tax and will have bills to settle. Perhaps it's our old favourite, defensive orientated Quality Income stocks (that have lagged during 2017) with their Telco, Oil & Gas and Utilities bias, that will prove to be the surprising winners in 2018…
I have some sympathy for their hand-wringing about which sectors to invest in when everything seems expensive, however, Oil&Gas don't strike me as Quality, and Utilities are expensive and so I'm not so sure about their conclusions.
I'm happier looking for value that doesn't have balance sheet issues and then sticking to the higher quality names that aren't horrendously expensive. When markets turn lower, low quality or expensive stocks will be hit the hardest.
Latest posts by Damien Klassen
(see all)