Via UBS:
Prime Minister confirms a Royal Commission into the Financial Services sector

Following an extended period of discussion, Prime Minister Malcolm Turnbull confirmed Cabinet has met this morning and has determined the only way we can give all Australians a greater degree of assurance is a Royal Commission into misconduct in the financial services industry. This follows an extended period of political pressure with threats by members of the National Party to cross-the -floor to initiate an inquiry. Finally, this morning the Chairmen and CEOs of the four Major banks wrote to the Federal Treasurer Scott Morrison stating " it is now in the national interest for the political uncertainty to end. It is hurting confidence in our financial services system.

Terms of reference yet to be determined – Inquiry to last for 12 months

The Government is yet to state the Terms of Reference for the Royal Commission or the Commissioner, however it stated it will not be an "inquisition into capitalism" and "it will not be a never-ending lawyers' picnic". In the banks' letter to the Treasurer, they requested the terms of reference should include banking, insurance, superannuation and non-ADIs. However, the opposition parties have called for wider terms of reference including vertical integration, taxpayer guarantees and executive remuneration. In addition, the banks have requested that this Royal Commission replace other inquiries into the Banks (there have been 51 reviews since the Financial Crisis, 12 are ongoing).

Royal Commission likely to be distracting and expensive

The Royal Commission is likely to be expensive and distracting (costs ~$50m -$100m per bank).  It is difficult to predict what the final recommendations will be. However, we believe it is in all political parties' interest for the recommendations to be material and lead to cultural change. Further, in the past the banks have used mortgage repricing to offset regulatory headwinds (higher capital, macro prudential and Bank Levy). We think this will become more challenging in a post Royal Commission environment.

The banks are battered and bruised – unlikely to improve any time soon

The banks have served Australia well for many years and have a high level of customer satisfaction, in our view. However, we believe there is a dislike for banking institutions in the community and a perception they are over-earning. While a Royal Commission may address some of these concerns, the banks still face headwinds if there is a change in Federal Government given the Labor Party's stated policies including: limiting negative gearing; reducing capital gains tax relief; limiting family trusts; higher personal tax rates. We are cautious on Australian banks and prefer other banks in the region.
Valuations are high and risks even higher. Sell.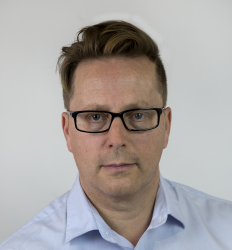 Latest posts by David Llewellyn-Smith
(see all)