by Chris Becker
Asian share markets are mixed with Chinese stocks selling off while Japanese markets are supported by a weaker Yen as the USD surges against everything, except Bitcoin that is.
In mainland China the Shanghai Composite continues its plunge below key support at 3300 points, down 0.6% to be at 3274 points going into the close. The next support zone at the 3200 level could be snapped up quite fast. The Hang Seng Index is doing the reverse, bouncing up 0.6% after its big fall yesterday to recover slightly less than half at 28397 points. We could see a little consolidation here with the 28000 point firming as support if the intrasession lows are to be believed: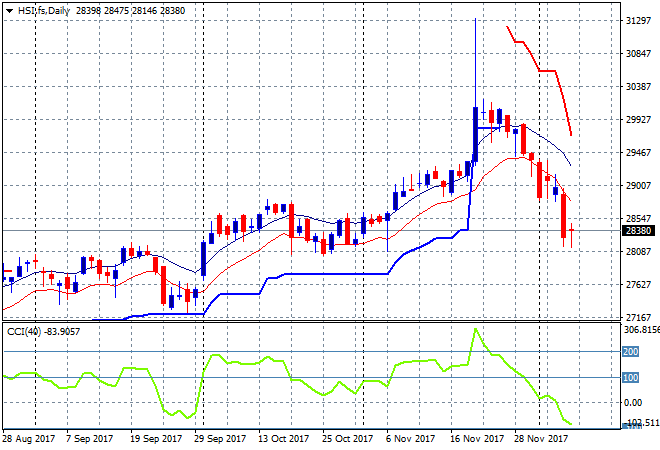 S&P futures are slowly recovering here after last nights scratch session, creeping above the previous ATR trailing support level at 2630 as the BTFD crowd re-enters the fray: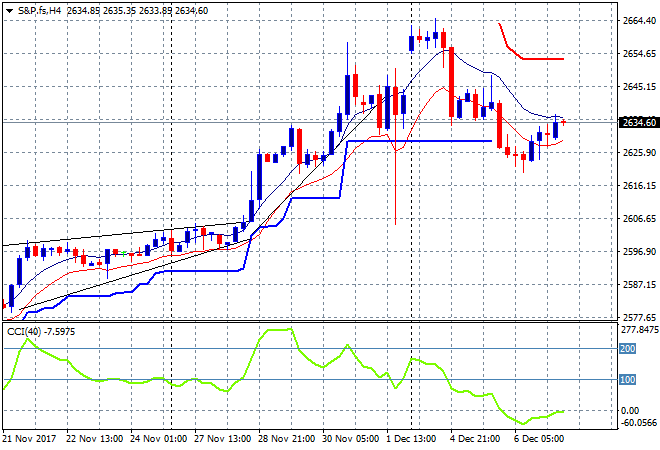 Japanese stocks have come back and then some as Yen sold off against the USD, the Nikkei closed nearly 1.5% higher to 22487 points, in what looks to be a quick recovery from a bearish pattern on the daily chart. Maybe a bit too quick because the four hourly chart of the USDJPY pair still looks ominous medium term, even with this small revovering off the 112 handle. Momentum is waning here going into the City open, so I'm sceptical that this has legs back up to the former high at the start of the week: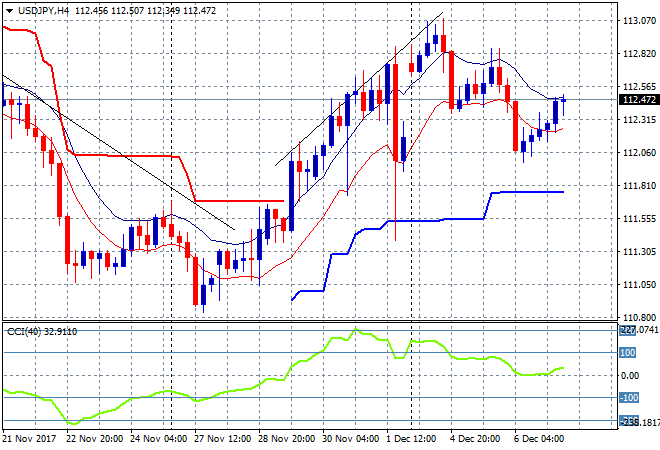 The ASX200 was more positive than I expected, bouncing straight away at the open to close 0.5% higher to 5977 points. There was almost no reaction to the poor trade figures as the banks led this rally, with most divisions of Megabank up 1 to 1.5%
The hits keep coming for the beleagured Aussie dollar with a flailing session as the poor trade figures weighed on the Pacific Peso. This fall takes it to a new two week low, surpassing last weeks intrasession lows but not the November low at 75.40 level. Thats the one to watch as it means a full retracement back to 73.50 or lower: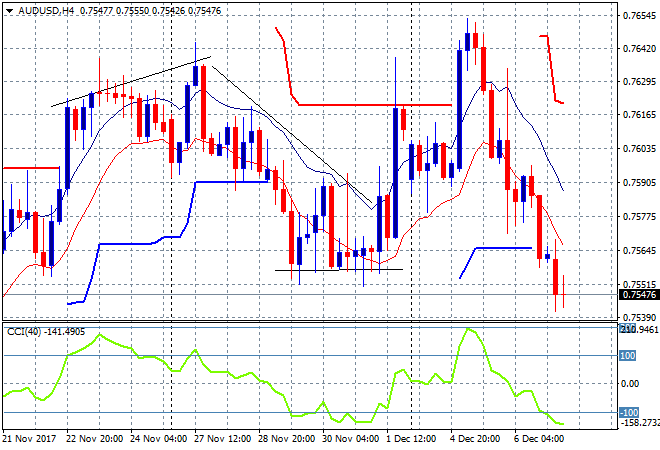 The data calendar is building up to tomorrow nights NFP print with German industrial production numbers, followed by US initial jobless claims. Watch out for a conference in the early hours which will including Mario Draghi that could be EURUSD sensitive.