MB did its best to bring Andrew Robb some justice. Now his own government is doing it (having previously defended him of course):
Amid an uproar over Chinese payments to Labor senator Sam Dastyari, the Prime Minister outlined sweeping criminal penalties on "agents" who do the bidding of foreign states to undermine Australian policies.

…Under the proposed laws, those who act for foreign powers will be forced to reveal their status on a new register or face criminal charges for failing to be transparent, a measure that could capture lobbyists, former politicians and think tanks.

It will also be a crime to harm Australia's security or influence government decisions by "covert, deceptive or undisclosed conduct" on behalf of a foreign state or actor, a significant expansion of existing laws against treason and espionage. The new offences to be introduced into the criminal code will carry penalties of 10 to 20 years in prison.

The new Foreign Influence Transparency Scheme would involve the introduction of a searchable register of those acting on behalf of foreign states, which could include those lobbying on behalf of foreign companies but not necessarily directly employed by those companies.

Senator Brandis said Mr Robb, who quickly took up a job with the Chinese owner of the Port of Darwin, Landbridge, after finishing up as trade minister, would be ­required to register under the transparency scheme.

Mr Robb fired back, saying the defence establishment was ­attempting to paint him "as a stooge of China".

"I've got my own side seeking to trash my reputation in order to launch an initiative on a security matter," he told The Australian.

"I'm being used and abused. I feel I deserve a bit more consideration, a phone call, a question to find out what the facts are."
More from Domainfax today:
Though the $880,000 yearly payment from Landbridge to Mr Robb – beginning shortly after he left parliament in 2016 – was revealed by Fairfax Media and Four Corners in June, the full details in the letter to Mr Robb were only recently leaked by a source with concerns about the nature of the deal.

One government official described it as a "disgraceful" look for a former cabinet minister.

Billionaire Ye Cheng is the owner of Landbridge, which controversially acquired the 99-year lease for the Port of Darwin in 2015. He is also a member of the national Chinese People's Consultative Committee, an advisory body that President Xi Jinping has directed to "uphold the CPC [Chinese Communist Party] leadership without wavering".

Headed "Consultancy Agreement" and addressed to "Dear Andrew" the entire deal is detailed on a single page containing seven terms.

"The appointment of AR [Andrew Robb] will be confidential except as agreed in writing," the letter states.

"Westside [a subsidiary of Landbridge] will engage AR as a consultant from 1 July 2016 and is subject to annual review with any resulting agreed amendments to be recorded in writing and to apply from date as is then agreed. This agreement may be terminated by either party (without cause) on thirty days' written notice being provided to the other party."

"In acting as a consultant, AR will (through Andrew Robb Pty Ltd) provide consulting, strategic and other services as agreed with LI [Landbridge]. The authorised persons for LI are Cheng Ye and (CEO) Mike Hughes.

During the consultancy, AR will be remunerated $800,000 per annum plus applicable [tax] and payable in equal monthly instalments."

Mr Ye frames much of his business activity, including the acquisition of the Port of Darwin lease, in terms of advancing Beijing's ambitious global trade and infrastructure policy "One Belt, One Road". Mr Robb has also advocated for Australia to back the policy.

Former NSW judge Mr Whealy, who now chairs integrity NGO Transparency International, examined the key terms in the leaked letter for Fairfax Media.

"What I take from the letter is that the position of Andrew Robb does raise serious questions for a person formerly of high government position going into business with a company close to a foreign power."

"It is just extraordinary that aren't more questions haven't been asked about this deal. The terms really oblige Mr Robb to do nothing and he gets nearly a million dollars a year for it."
We know the facts. Robb's behaviour was ridiculous. Recall from from The Guardian:
Robb's consultancy was reportedly announced by the Landbridge Group on 2 September, two months after the 2 July election at which Robb retired as MP for Goldstein. Robb retired as trade minister in February 2016.

His appointment raises questions about whether his Landbridge role will contravene the statement of ministerial standards, which states ministers should not lobby or advocate with the government for 18 months after their political retirement. It also states they should not take personal advantage of information to which they had access in their ministerial role…

Labor's Andrew Leigh said Robb would have been involved in discussions over the Darwin port lease at the time it came to cabinet.

"It's imperative that Australians know that sensitive data acquired in the public interest isn't being used in the private interest," Leigh said.

"The information would have flowed freely. And the 99-year lease over the port of Darwin was an issue which engaged all ministers at the time.

"It's clear that Andrew Robb would've been involved in those conversations and it's clear Andrew Robb held sensitive information, as he should have, as a cabinet minister.

"I think that Australians today are concerned about Malcolm Turnbull's ethical standards aren't being met."

Greens senator Lee Rhiannon said… "The prime minister … needs to reveal his plan for ensuring that Mr Robb does not advocate for the Landbridge Group on trade matters for another year," she said. "Doing so would be a clear breach of the standards.
No matter which way you cut it, Andrew Robb did the wrong thing. Until February 2016 he was Australia's trade minister having just negotiated the China-Australia Free Trade Agreement. He was a member of parliament until 2 July. And yet he took a job at China's Landbridge Group – to lobby politicians and sell-off more Australian fixed assets – just two months later (while collecting a parliamentary pension).
Then there are the strategic implications, the AFR has more:
Former trade minister Andrew Robb, who has been criticised for taking a job with Darwin Port owners Landbridge, led a delegation of Australian government officials to Beijing to convince them of the benefits of Chinese President Xi Jinping's signature strategic "One Belt One Road" policy last week.

…Landbridge's Darwin Port interests and the One Belt One Road policy are intertwined.

Landbridge head Ye Cheng has previously said the company's investment in the Northern Territory port helped serve the Chinese strategic and foreign policy goal, also known as the "Maritime Silk Road", enthusiastically touted by Chinese leaders as a way to connect China with Europe via Central Asia via massive Chinese investment in new infrastructure projects

Sceptics say the policy it is an attempt by Beijing to create a strategic bloc to counter the influence of the United States.

Mr Xi has called for the Australian government's Northern Development Strategy to be included in the initiative, which the Chinese government say is worth billions.

Mr Robb helped launch and is on the advisory board of the organisation that arranged last week's China trip – the Australia China One Belt One Road Initiative – in May when he was still Trade Envoy, along with former Victorian Labor premier John Brumby.
This was a clear breach of the statement of ministerial standards, which describes that ministers should not lobby or advocate with the government for 18 months after their political retirement, nor take personal advantage of information to which they had access in their ministerial role.
Cop it sweet, mate. Even better, resign from Landbridge now.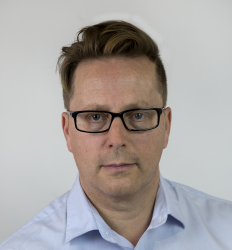 Latest posts by Houses and Holes
(see all)