Yesterday the Chinese Embassy gave us a good old fashioned dummy spit:
"Some Australian politicians and government officials also made irresponsible remarks to the detriment of political mutual trust between China and Australia. We categorically reject those allegations," the Spokesperson of Chinese Embassy in Australia said.

"Over the recent period, some Australian media have repeatedly fabricated news stories about the so-called Chinese influence and infiltration in Australia."

"Those reports, which were made up out of thin air and filled with cold war mentality and ideological bias, reflected a typical anti-China hysteria and paranoid."

"The relevant reports not only made unjustifiable accusations against the Chinese government, but also unscrupulously vilified the Chinese students as well as the Chinese community in Australia with racial prejudice, which in turn has tarnished Australia's reputation as a multicultural society."

"China has been committed to developing its friendly relations with other countries on the basis of mutual respect for sovereignty, territorial integrity and noninterference in each other's internal affairs, which is one of the main principles of Chinese foreign policy."

"China has no intention to interfere in Australia's internal affairs or exert influence on its political process through political donations."

"We urge the Australian side to look at China and China-Australia relations in an objective, fair and rational manner."
I once listened to a former Chinese Ambassador, Fu Ying, who described how she didn't understand ANZUS until she went north and had something of an epiphany as she imagined Marines and Diggers fighting side-by-side against invading Japanese across the South Pacific. She knew then, she said, that the alliance was built on concrete foundations of shared history defending shared values.
That's why Beijing does not usually pressure Australia openly but prefers to buy us quietly. To wit, Beijing Bob piled in:
Business leaders privately told The Australian fears were growing that if ­relations continued to deteriorate, there would be pushback against Australian companies and possible retaliation via trade channels. Trade between China and Australia in 2016-17 hit $175 billion, almost three times Australia's $66bn trade with the US.

…Bob Carr, foreign minister in the Gillard government and now head of the Australia-China Relations Institute, accused Mr Turnbull and Ms Bishop of ­departing from four decades of pragmatism by pushing Australia towards an anti-China policy.

"There is no doubt that since January there has been a distinct tilt in Australian foreign policy to an anti-Chinese stance," said Mr Carr, who this week admitted to lobbying Chinese banks not to fund Queensland's proposed Adani mine.

"Everyone is talking about it, businesses are talking about it … there is genuine bewilderment about Australia's China policy.

"We are beginning to look like a shag on the rock of all the American allies … we are the one that has struck out with an anti-China position … no one else is doing it.

"From Whitlam to Abbott, surprisingly, there has been a pragmatic, national interest based China policy."
Let's recall that all we have done is banned foreign bribery of officials and declared we'd like to keep some balance in our foreign relations. And this bizarre overreaction is the result. That tells us that when a real issue arises the wisdom of Fu Ying will give way to escalated pressure. To my mind that clearly justifies today's minor push back.
Indeed, we should be doing much more in seeking external balance. From respected strategic analyst Alan Dupont:
It would be a mistake to dismiss senator Sam Dastyari's fall from grace as merely the consequence of one politician's lack of judgment or character. Dastyari's ­behaviour illuminates the risk to our democracy of allowing China to exert undue influence over our institutions, society and policies. The problem is that we don't have a strategy for managing this risk and, until we do, its absence only invites more Chinese interference.

"Engage and hedge" captures the sense of what we should do. But a headline is not a strategy. Malcolm Turnbull needs to develo­p a fleshed-out strategy with Bill Shorten's support, otherwise China will exploit any partisan gaps that open up between the Coalition and Labor.

Engaging China would appear to be the easy part. The burgeoning trade relationship has been an overwhelming success story for both countries. Our commodities have literally fuelled China's rise and brought Australia unpreced­ented prosperity. But as Beijing becomes more powerful, assertive­ engagement can no longer be open-ended or unqualified. "More China" is not a substitute for a judicious­ assessment of the risks, as well as the rewards, of our bilateral relationship.

…Sensibly implemented, the strategy would ensure the enforcem­ent of new laws banning foreign donations to Australian political parties; require greater financia­l disclosure and transparency from organisations with dubious political affiliations to foreign­ governments; and mandate­ closer alignment between the Foreign Investment Review­ Board and departments responsible for scrutinising content­ious soft-power activities by foreign entities.

The strategy should include additional funding to provide stretched security agencies with the necessary resources to adequat­ely monitor foreign interference, including in cyberspace.

Third, we need to push for greater reciprocity in our relations with China. This is easier said than done because our two systems mean Chinese are permitted freedoms here that are denied to Australians in China, including in business and commerce. For example­, foreign companies can only invest in Chinese cloud businesses with local partners while Chinese competitors are not subjec­t to the same restrictions.

Fourth, foreign, trade and defence­ policy must be recalibrated and fully joined up if the strategy is to be efficacious, which is one reason why the idea of a quadripartite dialogue with Japan, India and the US has renewed ­appeal. Contrary to its critics, this is not a mutual defence pact or an Asian NATO designed to contain China. China is not containable and none of the dialogue partners has any desire to sign on to such a futile endeavour.
Sensible enough but way too many motherhood statements. It's too top down when China's soft power push into Australia is also bottom up. For instance, if Australian property prices become dependent upon Chinese capital inflows then the risk is that personal wealth allegiances shift towards it no matter what a few spooks want. Likewise in universities and other services sectors that use cheap foreign student labour.
There is also the crazily high immigration intake which is importing a larger Chinese community and expanding its influence (which is nothing against them as individuals or ethnic Chinese).
But if we want to bulwark the nation's democracy then these grass-roots influences must each also be addressed directly:
cut immigration to more manageable levels (at least half);
police foreign buying of property properly and implement global anti-money laundering rules pertaining to real estate;
promote new codes of practice for academic freedom;
revisit foreign student working hour provisions.
And on it goes.
None of these need, nor should, target China. All should be done to manage all foreign interests in Australia, as well as being sound economic policy.
Let's not kid ourselves, Beijing knows exactly what it's doing, via Laura Tingle:
The Australian reported on Tuesday that Bill Shorten was issued a veiled warning from Beijing that his party's support in the Chinese community could be influenced if the­ party did not support an extradition treaty promoted by the communist government.
Why don't we?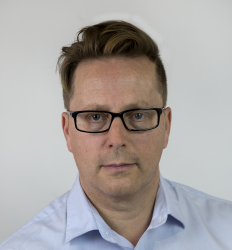 Latest posts by Houses and Holes
(see all)