AUD is down following GDP: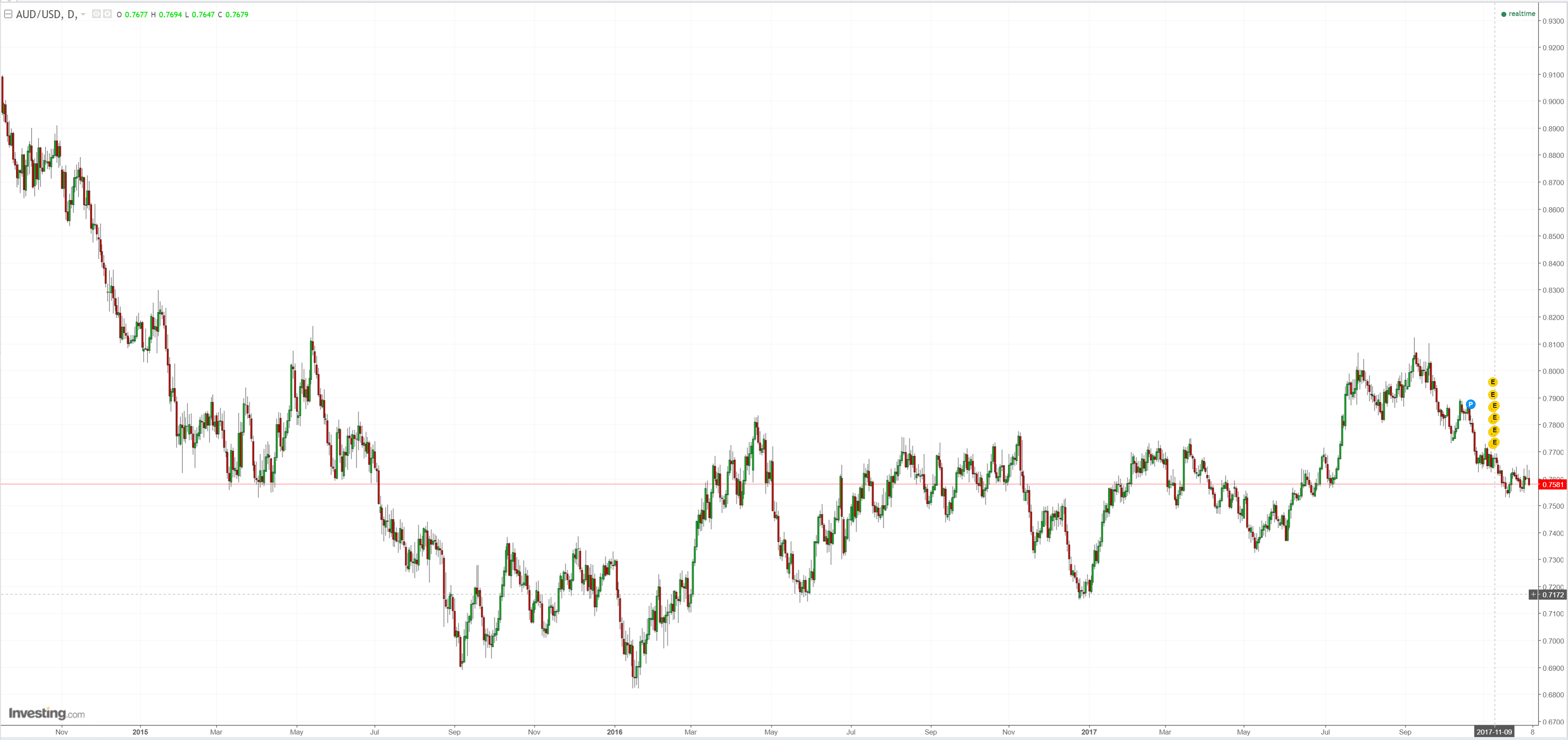 XJO is less shit for the same reason, loving poor growth and bid bonds: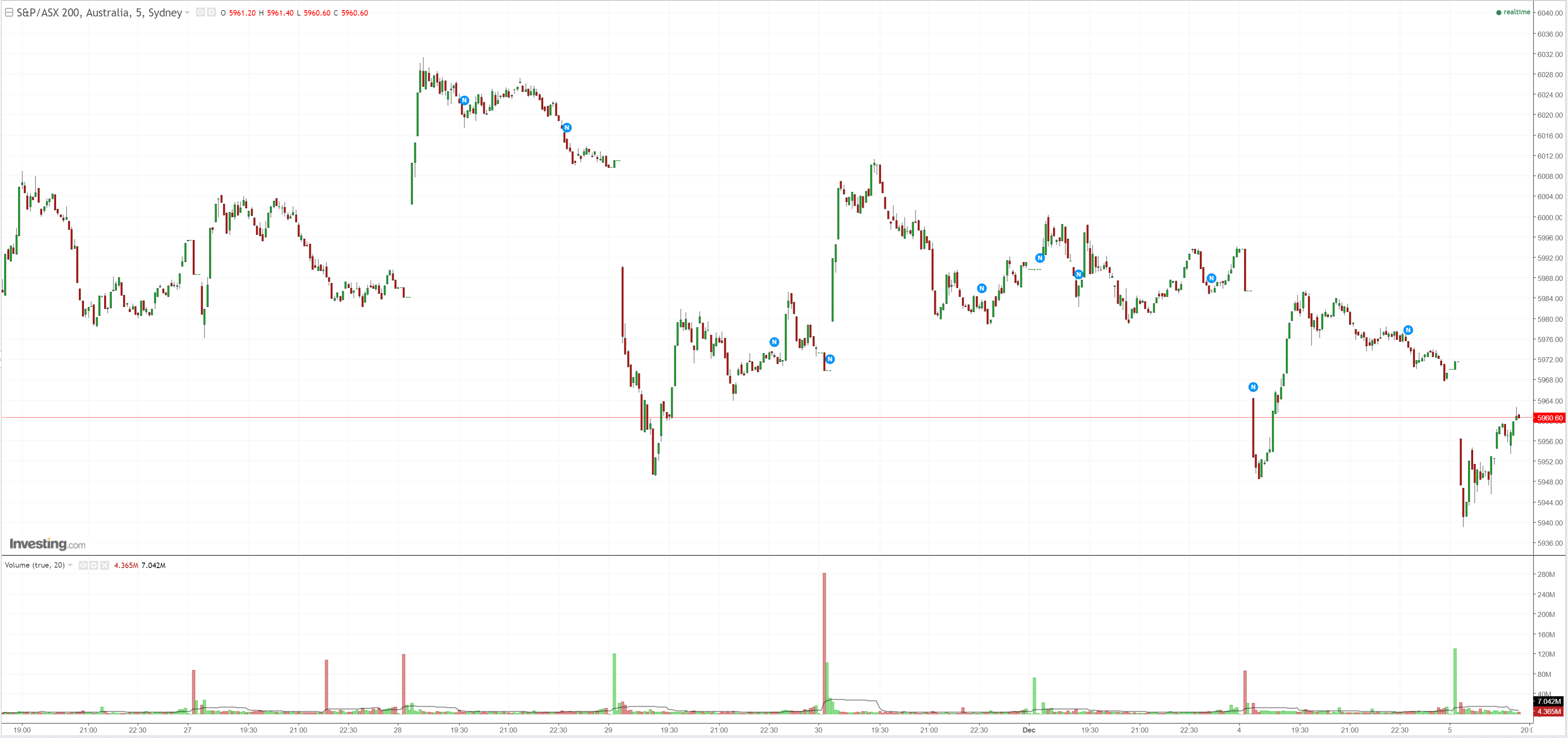 However, Dalian is off: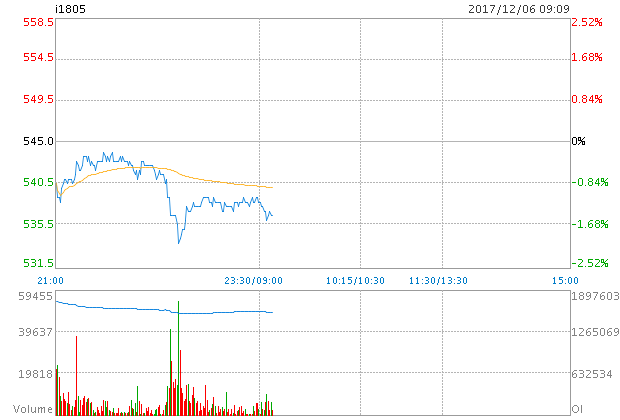 And Big Iron is hit hard with RIO below $70 again:
Killing pensioners has gone out of fashion on a raft of broker downgrades: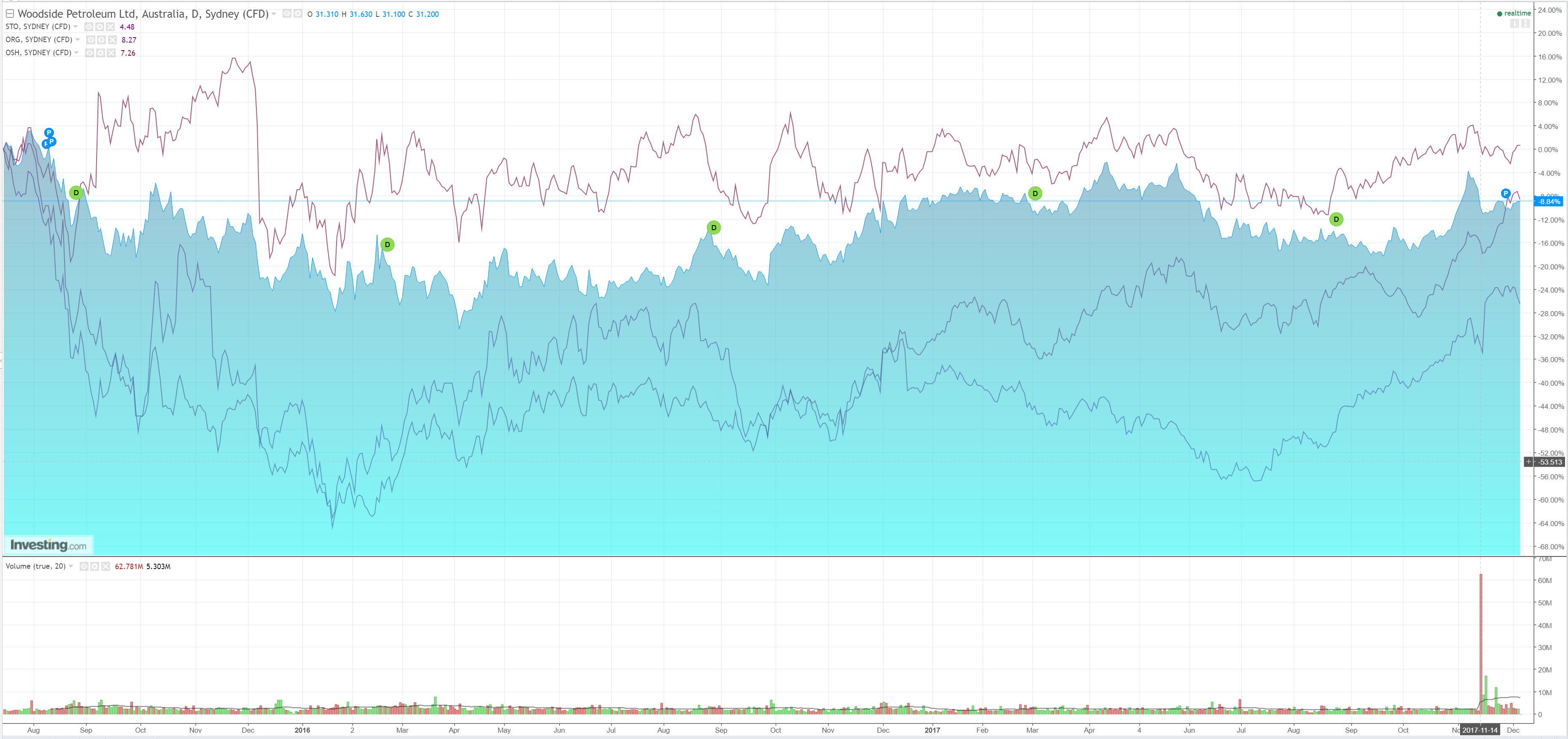 Big Gold may headed into the correction I've expected for months: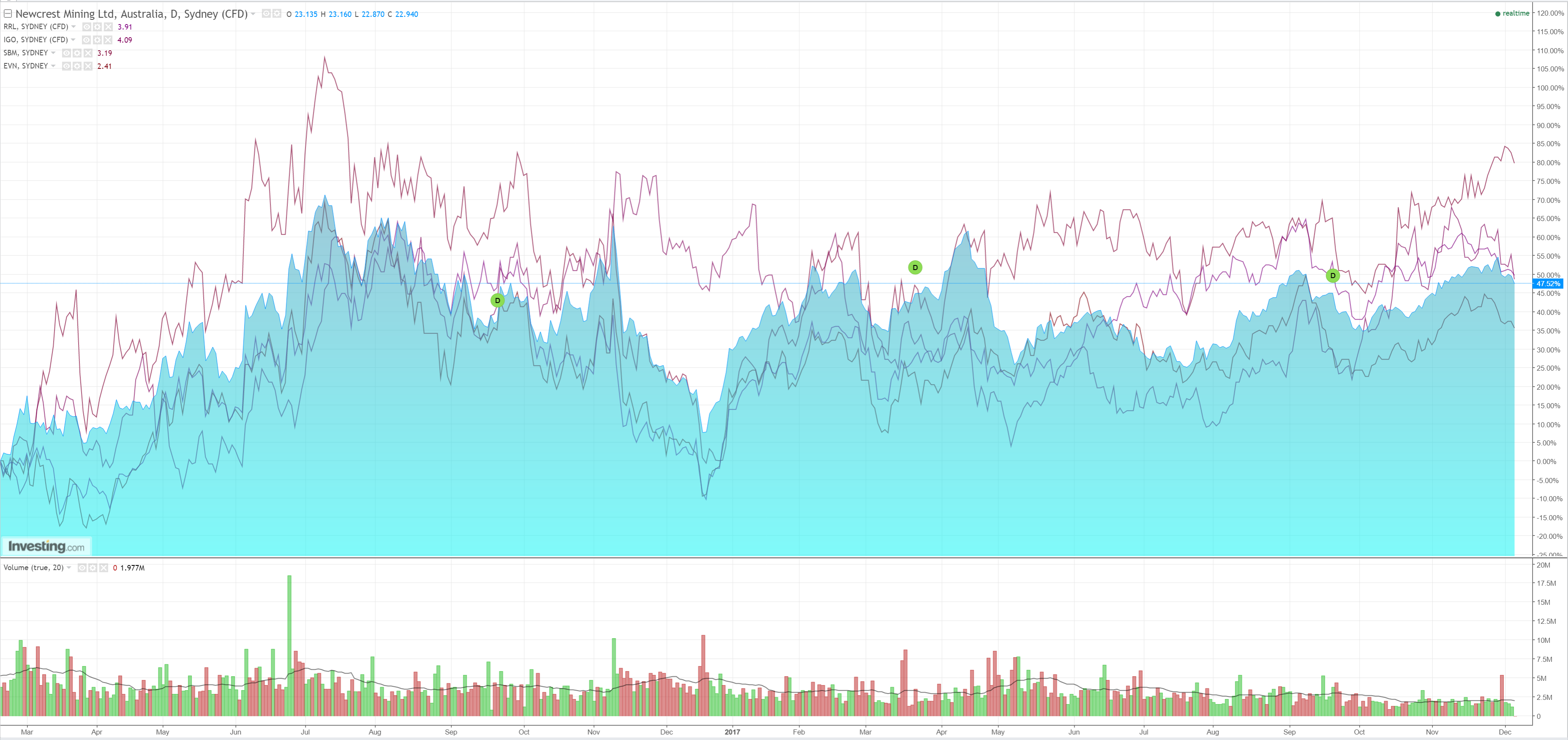 Big Sleazy is up as yields fall: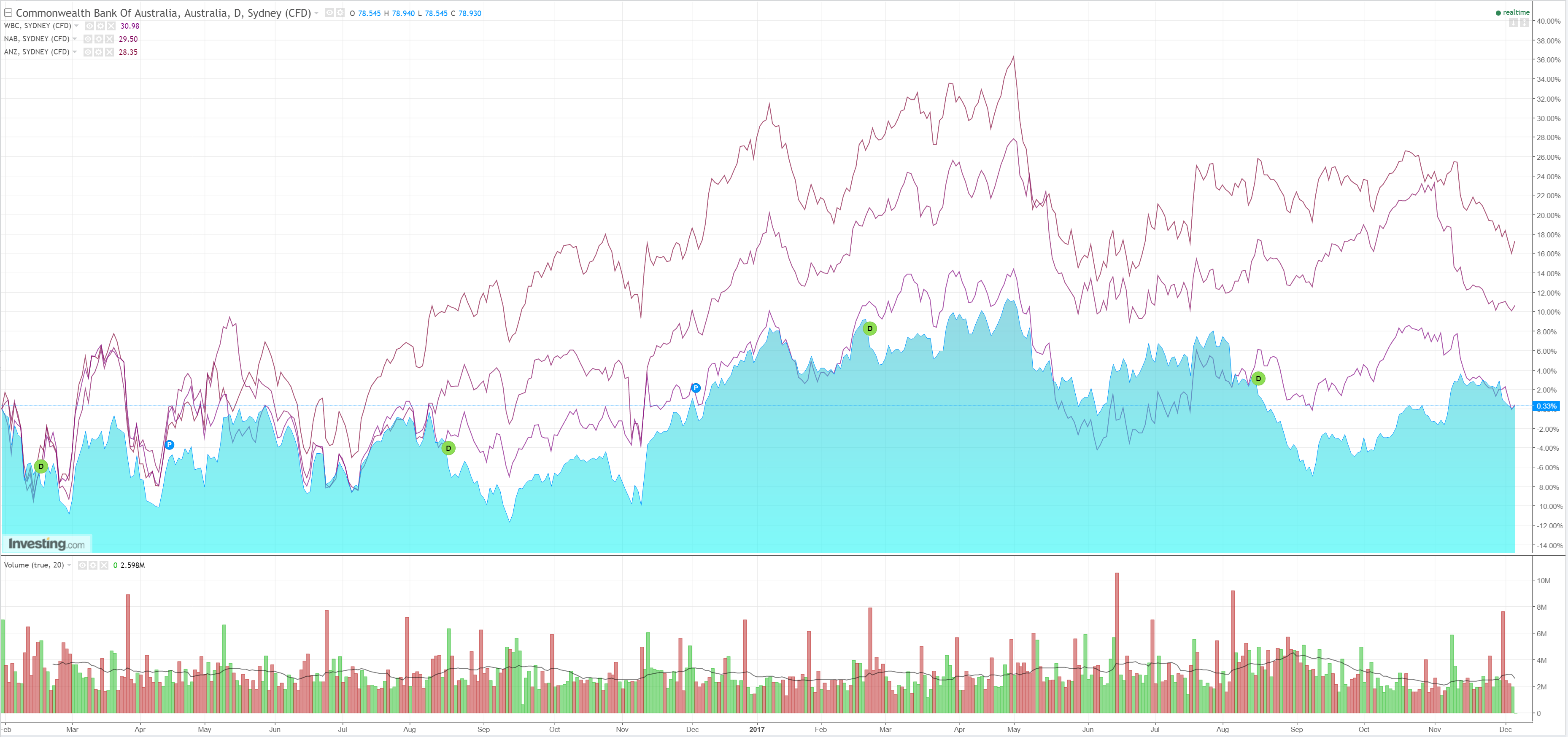 Big Dung is mixed: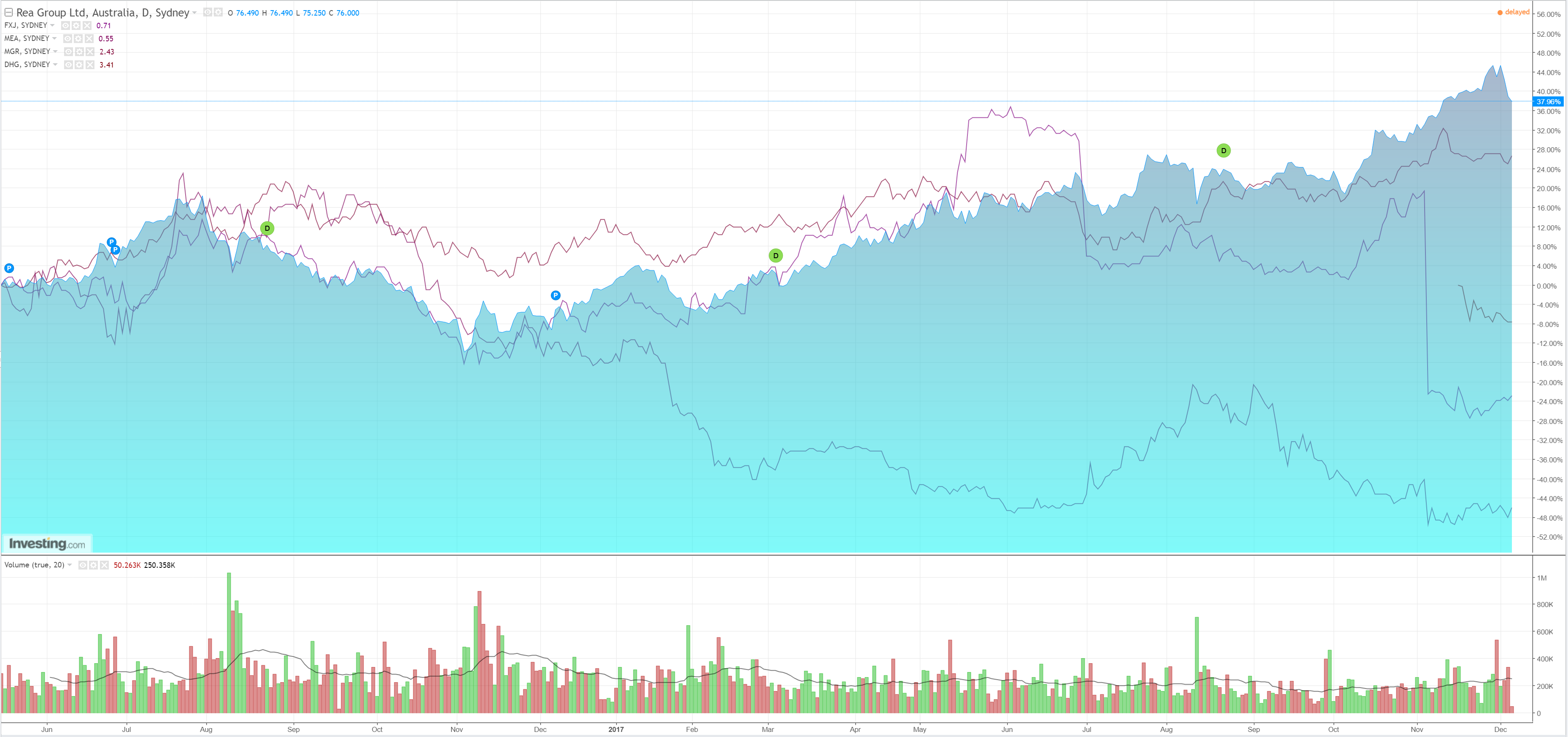 ASX less shit on crap GDP! Citi is hopeful:
Resources stocks are still likely to boost Australia's S&P/ASX 200 share index to 6400 points next year according to Citi.

That implies a potential 8 per cent rise from the current level of 5948.8 points for the benchmark index.

"Even after earlier upgrades, we continue to estimate that spot commodity prices, if they persist, could lift FY18 market earnings forecasts another 5 per cent," equity strategist Paul Brennan says.

"If the market moves up to our forecast of 6400 by end next year, we see performance concentrated in the resource sector still. Other cyclical sectors, majority household facing, seem to offer less now, including banks, but the added areas we see opportunities in remain some of the other oligopolies, supermarkets and insurers, though not yet telecoms."

He notes that consensus FY18 market earnings growth ex-resources has been pared by as much as 1.5pc since August reporting season, but market growth has been raised 2pc overall due to resource earnings. Overall he says operating environment for Australian companies seems to be getting better, despite varying across sectors.
The market has so far looked straight through the bulks bounce without blinking. Big call to reach 6400 on miners. It might have been banks but the RC has killed that.
I see more of the same disappointment next year for XJO.
———————————————————————–
David Llewellyn-Smith is chief strategist at the MB Fund which is currently long local bonds and international equities that offer superior growth and benefit from a falling AUD so he is definitely talking his book. 
Here's the recent fund performance:
The returns above include fees and trading costs on a $500,000 portfolio. Note that individual client performance will vary based on the amount invested, ethical overlays and the date of purchase. The benchmark returns do not include fees. October monthly returns are currently at 4.9% for international and 4.2% for local shares. 
If the themes in this post and the fund interest you then register below and we'll be in touch:
The information on this blog contains general information and does not take into account your personal objectives, financial situation or needs. Past performance is not an indication of future performance. The MB Fund is a partnership with Nucleus Wealth Management, a Corporate Authorised Representative of Integrity Private Wealth Pty Ltd, AFSL 436298.