See the latest Australian dollar analysis here:
Via The Guardian:
Exploratory talks to form Germany's next coalition government were on the verge of collapse on Sunday night after the four parties involved missed their own deadline to resolve differences on migration and energy policy.

Chancellor Angela Merkel has been trying to forge a coalition between her Christian Democratic Union (CDU), its Bavarian sister party the Christian Social Union (CSU), the pro-business Free Democratic Party (FDP) and the Green party following federal elections at the end of September.

A so-called "Jamaica" coalition – so nicknamed because the parties' traditional colours mirror that of the Jamaican flag – represents new ground even for Germany's experienced leader, and has only previously been tested at regional level.

In a month of exploratory talks, Merkel has often cut a passive figure as party representatives found themselves at loggerheads over issues such as the question of how many of the migrants who found their way to Germany in 2015 and 2016 will be allowed to be reunited with their families.

Migration has emerged as a contentious political issue in Germany following the refugee crisis, which saw some 1.2 million migrants enter the country in 2015-2016. The backlash against Merkel's decision to keep open Germany's borders has seen a far-right party, the anti-refugee Alternative für Deutschland, enter the German parliament for the first time in over 50 years.

Coalition talks in Berlin have seen the CDU, the CSU and the FDP at times working to outdo each other on calling for a harder line on migration controls.

The parties have also struggled to find a common ground on climate change, with the Greens calling for a reduction in coal-generated power of8-10 gigawatts while its potential coalition partners have expressed concerns about job losses in the energy and manufacturing sector.

At the start of the weekend the FDP leader, Christian Lindner, had announced a deadline for the exploratory talks. "If we don't work it out by 6pm on Sunday, the whole thing is dead," his deputy, Wolfgang Kubicki, said. Yet by 6pm on Sunday, talks were still ongoing.
And just now the news has broken that FDP has walked out. Merkel may be able to form a minority government or we'll see new elections. Sadly, the fascists (AfD) are expected to benefit: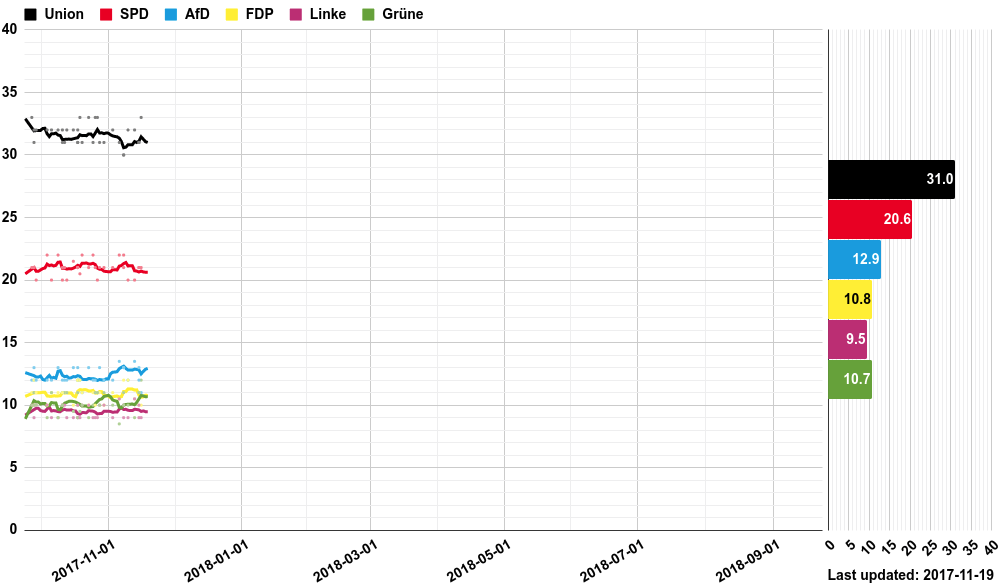 Bad for EUR and AUD sinking on the news.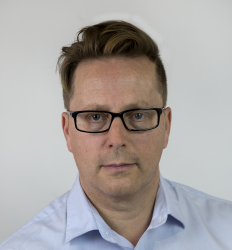 Latest posts by Houses and Holes
(see all)