A new report has been released which argues that high-density living is less environmentally friendly than suburban living. From All Homes:
In a revelation that challenges the long-held assumption that it's more efficient to reside in a vertical village than a horizontal one, the three-year US study shows that apartment dwellers consume more energy, spend more of their time travelling and use their cars more.

"The findings are a little surprising to us all," says Dr Anthony Wood, executive director of the Chicago-based Council on Tall Buildings and Urban Habitat (CTBUH), a research professor in the college of architecture at the Illinois Institute of Technology, Chicago, and co-author of the landmark report.

"We've all grown up thinking that urban density and verticality is a good thing but there has never been a study that has really looked at this in any detail; they've all been generic studies, based on large sets of generalised data. So we thought we should undertake a more focused study to prove it. And the results have been quite the opposite to those we thought we would find."

The study, Downtown High-Rise vs Suburban Low-Rise Living, minutely examined the lifestyles, movements and energy bills and usage of 249 households living in high-rise towers in the city of Chicago. At the same time, it collected the equivalent data for 273 households residing in houses in the suburb of Oak Park, 11 kilometres from the CBD, and compared the two.

The outcomes, released on Tuesday at the annual international CTBUH conference this year being held in Australia, were staggering.

Downtown high-rise residents were found to consume 27 per cent more electricity and gas per person than the suburban residents, and on a square metre of space average, they consumed 4.6 per cent more.

Despite the fact that some of the energy use in high-rise was from the lifts in buildings and common lighting, pools and gyms, suburban homes have a far greater surface-to-volume area, with high ceilings, unattached walls and large roofs, and most of the houses in the study were large, wooden-framed and, on average, 98 years old.

In terms of embodied energy – the quantities and specifications of materials used in the construction of both types of housing – high-rise fared even worse. The project found that high-rise buildings required 49 per cent more embodied energy to construct per square metre, and a stunning 72 per cent more on a per person basis…

High-rise residents were also found to own more cars (0.6 cars per person as against 0.5 in the suburb) and travel longer distances in them, 9 per cent further per year…

On the plus side for city centre high-risers, they were discovered to use less water – 73 per cent of the water used in suburban households, they took fewer separate journeys a year (92 per cent of those taken in the suburbs), and they walked and cycled nearly three times more.

One factor that may have skewed the findings is that high-rise city residents were generally older than those in the suburbs with an average age of 51 compared to 31.8, and were wealthier.
Several years ago, the Australian Conservation Foundation released its Consumption Atlas, which similarly found that inner city residences were more polluting than outer suburban residences:
Inner cities are consumption hotspots

Urban living patterns offer many opportunities for efficiency and reduced environmental impacts, compared to more dispersed populations. For example, access to public transport, as well as shops and facilities within walking distance, help make inner city dwellers less car dependant.

Further, the prevalence of more compact housing such as apartments in urban centres could lead to lower per person electricity and heating costs.

Yet despite the lower environmental impacts associated with less car use, inner city households outstrip the rest of Australia in every other category of consumption. Even in the area of housing, the opportunities for relatively efficient, compact living appear to be overwhelmed by the energy and water demands of modern urban living, such as air conditioning, spa baths, down lighting and luxury electronics and appliances, as well as by a higher proportion of individuals living alone or in small households.

In each state and territory, the centre of the capital city is the area with the highest environmental impacts, followed by the inner suburban areas. Rural and regional areas tend to have noticeably lower levels of consumption.

These trends in are closely correlated with wealth. Higher incomes in the inner cities are associated with higher levels of consumption across the board.
As suggested above, both studies are likely to be skewed by the fact that inner city residents tend to have higher incomes, and that higher incomes tend to correlate with more consumption and worse environmental outcomes.
Nevertheless, the assumption that urban density necessarily delivers better environmental outcomes does need to be challenged. If done poorly – such as via the proliferation of poorly designed high rise dogboxes (as is the case in Melbourne) – then environmental outcomes are likely to be poor.
But the same can be said about many of the detached houses being built on the fringe, which tend to be built to the boundary, have no eaves, poor aspects, and little tree or grass cover (creating a heat island effect), thus also creating poor environmental outcomes.
Of course, Australia having some of the most expensive land costs in the world does not help the situation, since it encourages developers to cut costs on construction in order to maintain some semblance of affordability.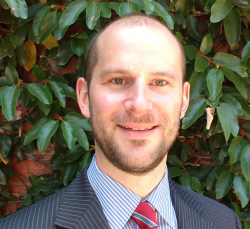 Latest posts by Unconventional Economist
(see all)