After Liberal MP, Ben Morton, last month accused activist organisation, GetUp!, of being a "front" for Labor and the Greens, and called for the Australian Electoral Commission to recognise GetUp! as an "associated political entity", Liberal senator Eric Abetz has joined in the bashing in spite of revelations that several Coalition MPs have met with the activist organisation. From The Australian:
Abetz says GetUp! is still a "partisan left-wing front" despite the lobby "dropping stories of occasional meetings" with Liberal MPs.

The conservative Tasmanian said revelations GetUp!! met with Liberal MPs Tim Wilson, Trent Zimmerman and Craig Laundy should not preclude it from being regarded as an associated entity of Labor and the Greens.

He also attacked the claim that "running dead" against Liberal moderates in the last election showed GetUp! was not partisan.

"Having the occasional meeting with a Liberal doesn't change the fact that GetUp! hands out against Liberals on polling day, funds ads attacking Liberal Leaders and actively campaigns almost exclusively against Liberal candidates," Senator Abetz said.

"This suggestion that by having a meeting or choosing to not campaign against some Liberal members of parliament somehow makes them less partisan is nonsense"…

GetUp! director Paul Oosting revealed to The Australian [Liberal MPs] Mr Wilson and Mr Zimmerman met left-wing campaigners GetUp! over same-sex marriage, while several government MPs have worked with the organisation in pushing a clean ­energy target.
Meanwhile, Liberal Party of Victoria president, Michael Kroger, has criticised several federal Liberal MPs for holding "secret" meetings with representatives of GetUp!:
[Kroger] told The Australian the organisational wing of the party was ­furious, following revelations backbench MPs Tim Wilson and Trent Zimmerman had met GetUp! over the same-sex marriage vote.

Other moderate Liberal MPs, including cabinet minister Christopher Pyne, have also recently been exposed as having had secret meetings with the hard-left activist group founded by a former Labor staffer and funded with the help of unions.

"It is fair to say that people in the organisational wing are furious," Mr Kroger said. "They consider GetUp! as a mortal enemy of the Coalition. It was unknown to office bearers that these secret meetings were taking place. If the party's (conservative) base wasn't on fire, it certainly is now."
Whereas Prime Minister Malcolm Turnbull has called for calm, arguing that GetUp meets with politicians from all political parties:
Malcolm Turnbull yesterday ­defended colleagues from his moderates support base who had ­admitted dealing with the Labor-aligned outfit.

"GetUp! goes and calls on MPs all over the place," he said in Tamworth. "So if you're a member of parliament you meet everybody. You meet people who agree with you and people who don't agree with you."
The Coalition's shenanigans over GetUp! are counterproductive. Just because GetUp! is a Centre-Left organisation does not mean that it is a front for Labor or The Greens.  Indeed, Labor and The Greens are rather combative towards each other, especially around election time, whereas GetUp! has in the past run several campaigns against Labor on certain issues (e.g. shutting down Australia's dirty power plants).
One could equally make the case that the Coalition has strong ties to well-resourced industry organisations like the Property Council of Australia, the Business Council of Australia, the Australian Bankers Association, and the Minerals Council, which spend millions of dollars influencing public policy (read Michael West's enlightening article here).
So it seems the Coalition only supports "free speech" when the subject matter is agreeable to its policy position.
Whatever the case, the Coalition's incessant protesting over GetUp! is likely to backfire. Giving the organisation so much exposure is only likely to result in more donations and members, empowering it even further.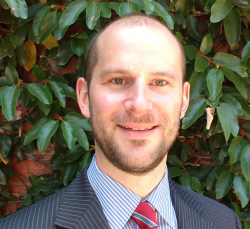 Latest posts by Unconventional Economist
(see all)