BTC surpassed $11k last night: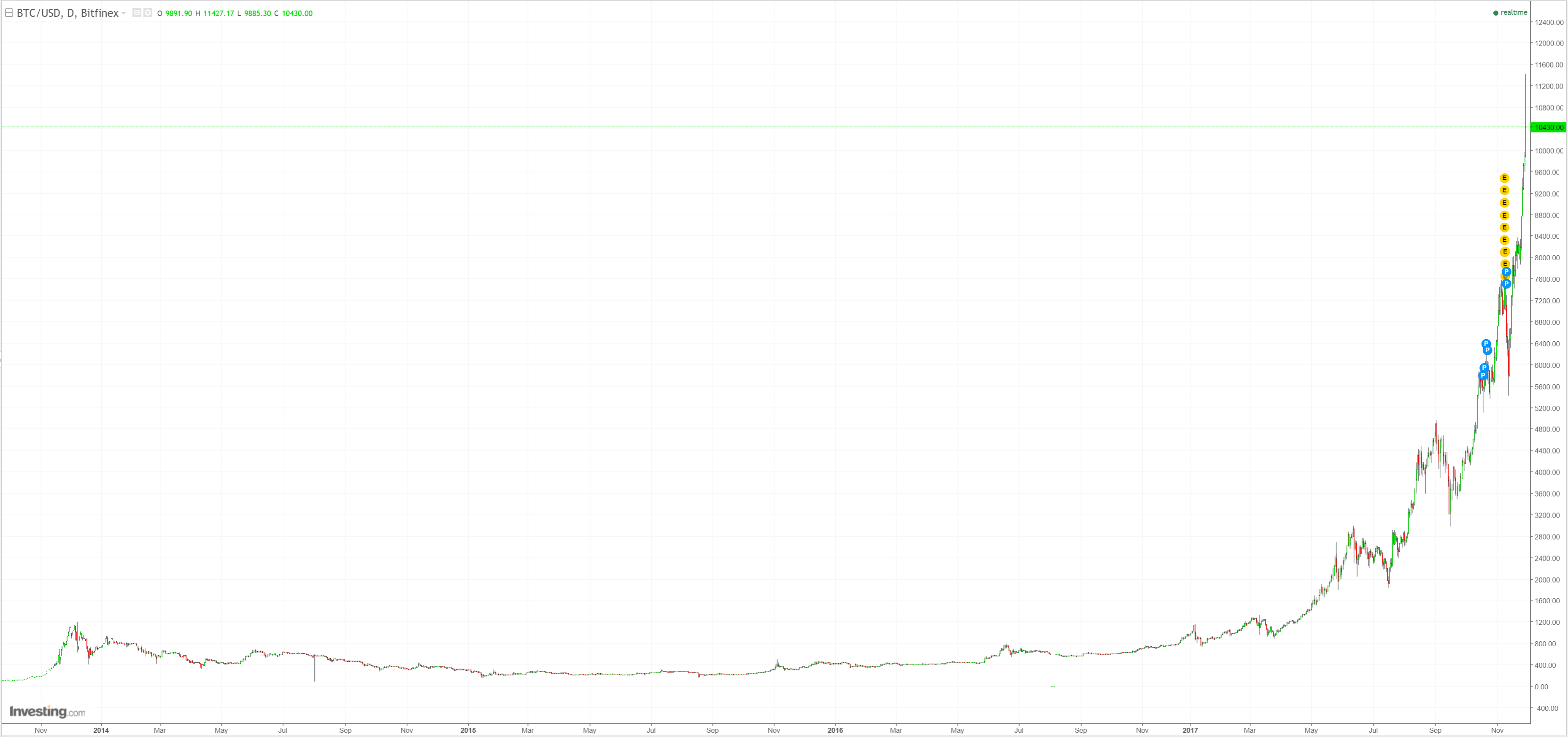 When does BTC become too big to succeed? That's the question. Not yet clearly but the rate of growth is so out of this world that it is already sight.
BTC rose 4200% in 2017. If it repeats that in 2018 then its market capitalisation will be roughly $7 trillion.
That will make it the fourth largest economy on earth.
This is all pure conjecture, bullshit really, but it gives some notion of how ridiculous the phenomenon of the world's first global pyramid scheme and bubble is. At that size, it is likely that were the value to crash, then it will destabilise the global economy. Especially so if the run-up is being driven by debt at the margin, which it almost certainly is.
Global GDP is roughly $80 trillion. If BTC reached $7tr then crashed 90% then the asset, and possibly monetary, shock would be material. It would be the same size as wiping one third off the value of the US stock market though obviously more diffuse.
And crash it will. If it reaches such sizes, BTC will be a threat to every bank and taxation regime on earth. Governments are dumb and slow but they'll wake in fright when it's big enough.
Joe Stiglitz is exactly right:
BTC is shaping as the stupidest thing that I have ever seen in global markets.