Via LF Economics:
With a Banking, Insurance, Superannuation and Financial Services Commission of Inquiry likely to go ahead, banks and financial regulators will be under the spotlight as never before.

Forensic analysis and research pertaining to the identification of systemic financial crimes is one of the specialties of LF Economics; hence, our insight can shed light on what to expect from Barry O'Sullivan's proposed Commission of Inquiry, should it become a reality.

The Terms of Reference cover many aspects, with particular emphasis on examining and identifying unethical and unlawful conduct by financial services firms, including investigating the efficacy of the regulators, primarily APRA and ASIC.

Unlawful behaviour in mortgage, business and rural lending should be the focus. We argue that it is within the mortgage markets the Commission of Inquiry will find the most widespread criminal misconduct as our research indicates to be systemic.

A Commission of Inquiry will, for the first time, finally give borrowers a voice as they demonstrate they are victims of predatory lending. They will allege they were issued jumbo subprime mortgages in breach of fair and affordable lending laws that the financial regulators have repeatedly and knowingly failed to enforce.

Interest-only loans are of concern, as interest payments are often barely serviceable for many and there is no expectation the principal will ever be paid off. Upon conversion to principal and interest, predatory loans are entirely unserviceable should borrowers be unable to continually rollover the interest-only period.

A lender approving a mortgage (a financial instrument) that is unaffordable over the expected life of the loan is illegal and in violation of APRA's lending guidelines including the National Credit Consumer Protection Act 2009 (NCCP).

The issue at play is that lenders have been approving predatory subprime mortgages, yet the law clearly prohibits this. In our experience, the regulators know full well this is occurring but have refused to investigate and prosecute these criminal practices. As has become obvious from media coverage over the years, these financial regulators are not what can be described as 'tough cops on the beat'.

To illustrate, we know of close to 500 borrowers who approached the regulators over the years, alleging lenders issued mortgages breaching the NCCP and APRA guidelines, yet on every single occasion the regulators responded by advising they would not investigate. Instead, borrowers are given a standard stock letter suggesting they solve disputes directly with lenders by taking them to court – which borrowers do not have the financial capacity to do.

The other avenue is through the Financial Ombudsmen Service (FOS), a dispute resolution service. Unfortunately, this organisation has been purposely rendered a 'toothless tiger', is run by ex-bankers and ex-regulators, is funded by banks and always sides with them despite obvious breaches of law.

Like many sophisticated financial crimes, victims only find out they have been defrauded when economic circumstances change for the worst i.e. when house prices decline leaving borrowers unable to sell out of their debts they have no chance of servicing.

When borrowers dispute their mortgages at FOS, they often receive (incomplete) documentation pertaining to their loans from the lenders. In every case we have seen, there are substantial and illegal alterations of borrowers' financials. Incomes and assets are radically inflated to 'approve' mortgages that would otherwise never be legally issued.

Seeking the help of regulators is the equivalent of a criminal gang assaulting an innocent bystander, with the victim approaching the police to report the assault – and then receiving advice the police will not investigate the matter and that they should solve their dispute directly with the criminal gang or the gang's self-funded resolution service.

Talking to victims of our lenders puts a face to the issues at hand – they merely want their voices to be heard and our regulators do their job as stipulated by law. The government, however, seem content the regulators continue to refuse to investigate cases of financial crimes which long ago became systemic.

The Commission of Inquiry needs to expose the extent of this criminality by forcing lenders to provide borrowers with all documentation, much of which will demonstrate illegal tampering by lenders. Also, the mathematical algorithms in the service calculators used by both lenders and brokers needs to be subject to thorough examination. We believe there is a strong possibility these algorithms have been set up to manipulate borrowers' financial details to automatically approve jumbo subprime mortgages.

This leads to a number of important points to consider.

First, it means our lenders have issued a vast sum of predatory mortgages, with their loan books infected with toxic subprime junk that cannot be serviced by many borrowers. The problems caused by these mortgages, however, will not surface for as long as house prices in a particular jurisdiction hold or rise. This has not been the case in a host of regional towns where house prices have already tanked allowing us researchers an early glimpse of the systemic lending issues that will certainly come to light in our major cities, indeed this Commission.

Second, given there is no oversight by the regulators, they will have a lot to answer for in the Commission of Inquiry. The social and economic ramifications of the failure of ASIC, APRA and the RBA to inform the public of illegal misconduct by lenders is immoral but perversely understandable given they are the rug with which crimes are swept under. Sweeping financial criminality under the rug in itself is just as dangerous to the financial stability of the Australian economy as the financial crimes committed by the institutions they regulate.

In light of this, a part of O'Sullivan's proposal suggesting investigations into matters by ASIC do not need to be involved in the Commission should be scrapped on the basis the regulator has a long track record of refusing to enforce the rule of law.

Finally, should the Commission find evidence of systemic criminality in the mortgage market, it will have profound effects upon the banking and financial sector, including the economy. With the frauds uncovered, financial markets will become nervous, wholesale investors may re-evaluate lending and credit markets could freeze. In an economy addicted to rising land prices – inflated by credit – this could spell a lot of trouble.
And via the AFR:
Canberra's bank inquiry will spook global debt investors, putting a brake on lending to business to grow and create jobs, said the head of business banking at Westpac Banking Corp, David Lindberg.

"The banking system's strength simply must be maintained," he said in Sydney on Wednesday, adding that the public and politicians failed to understand that banks imported billions of dollars of capital each year and that required maintaining the faith of global investors.

"When you think about political risk, higher capital requirements, higher taxes, expensive regulation, weak support status from government – all of these things actually put global debt investors at risk, and make them cautious," Mr Lindberg told the Trans-Tasman Business Circle.

"That puts all of us at risk. And each one of those risks is cumulative and feed off the other. We have to be very careful about global debt investors, because that is where most of the capital comes from."

…"When credit is constrained, asset prices will fall, businesses will fail, we will be in a recession, and people will lose jobs and their houses," Mr Lindberg warned. "That's how high the stakes are – and that is why it is so important to keep in mind the banking system has to remain strong.

"Australia is capital hungry, and when the capital is gone our economy has a very good chance of going into some form of economic collapse."
If it is fraudulent then it must be brought to an end and the sooner the better.
But don't worry yet, Do-nothing Malcolm is working hard at nothing, via the AFR:
The Turnbull government is pulling out all stops to try to head off a backbench-led commission of inquiry into the banks, including warning at least one lower house MP intending to cross the floor his actions could help consign the Coalition to opposition.

Efforts intensified Wednesday after Nationals senator Barry O'Sullivan's private member's bill received a significant boost when the Greens agreed to support it after backing away on Tuesday. The Greens came back in after Senator O'Sullivan agreed to their demands to expand the terms of reference to include and examination of executive remuneration, the too-big-to-fail guarantee and the vertical integration of wealth and financial services.

Greens Senator Peter Whish-Wilson, who has long advocated a royal commission into the banks, said now-former chairman of the Australian Securities and Investments Commission Greg Medcraft, just before he retired earlier this month, told him that "nothing in my opinion has changed the culture of the banks".

With the Greens back on board, the bill, which is also backed by Labor, One Nation, NXT and other crossbenchers, will easily pass the Senate, and then needs just two lower house Nationals to cross the floor. Queensland Nationals George Christensen and Llew O'Brien have already pledged to cross the floor but on Thursday, the government went to work on Mr O'Brien with Treasurer Scott Morrison and Nationals Infrastructure Minister Darren Chester trying to talk him out of it.
Senator Christensen wrote to MB yesterday to pledge his support for the inquiry:
Hi Leith,

I just saw your comments on the Greens not supporting the bill Barry has come up with.

Curiously, the terms of reference have been run past a key group that is seeking a RC or CoI and they have advised it is a better terms of reference than the Greens' proposal, the Katter proposal or any other proposal.

There is no desire amongst those supporting this in the Nats to make it "watered down." In fact, we have beefed up previous terms of reference by keeping the broader picture there but also by asking for specific matters to be looked at with small business and farming enterprises which is where a lot of the complaints to do with the banks come from.

I hope that whatever it is the Greens are now threatening to hold out on can be addressed and so does Barry. I certainly hope that no one has gotten to them to scuttle what will be the only opportunity we have to get this done.

Regards,

George Christensen
The Greens are now on board.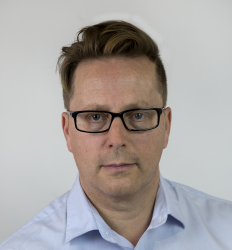 Latest posts by David Llewellyn-Smith
(see all)