The Victorian Department of Health and Human Services (DHHS) has released alarming new data showing sharply rising rents, falling rental vacancies and listings, as well as a dearth of affordable rental options across the city.
As shown in the next chart, the annual growth in median rents across Metropolitan Melbourne increased to 4.2% in the year to June, with a clear upwards trend evident: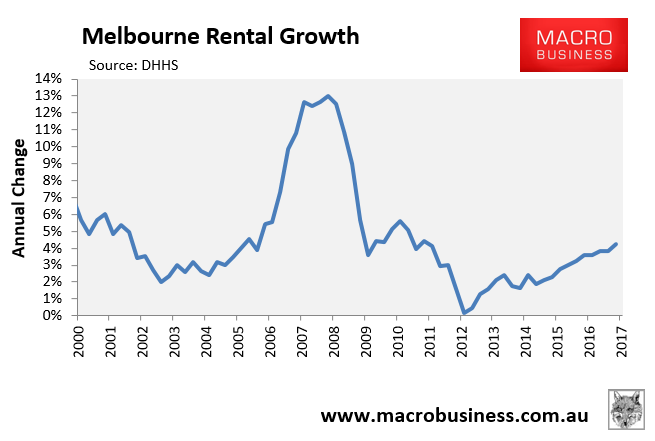 Meanwhile, the proportion of new rental lettings 'affordable' to lower income households was just 6.6% in June – an improvement from the 5.8% recorded in the prior quarter but way down on the 12% recorded in 2012 and 2014: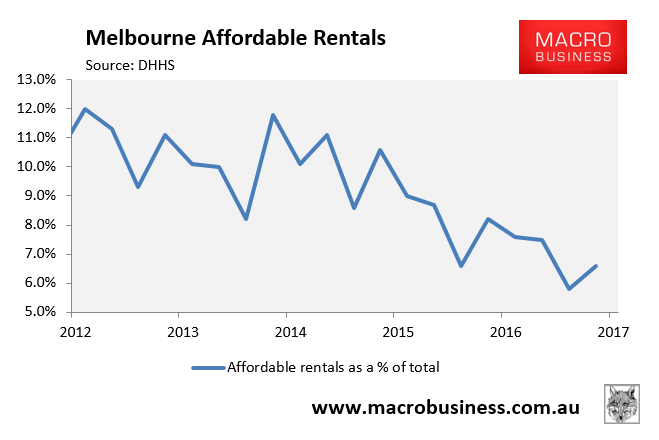 The escalation of rents and the shrinkage of 'affordable' rentals comes as Melbourne's rental vacancy rate has tightened to 2.2% from 3.2% in 2013, 2014 and 2015: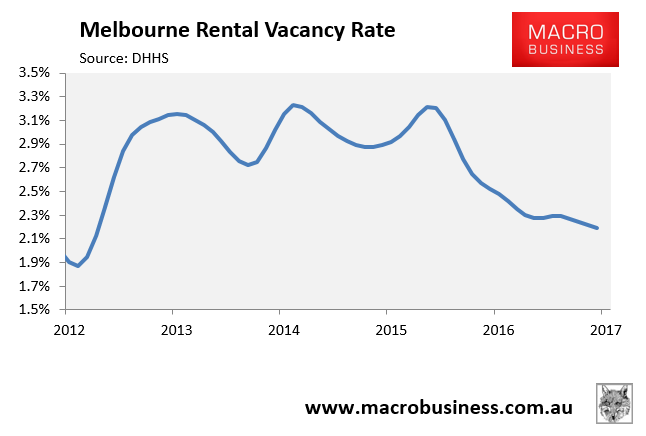 It also follows a collapse in the number of new rental lettings across the state: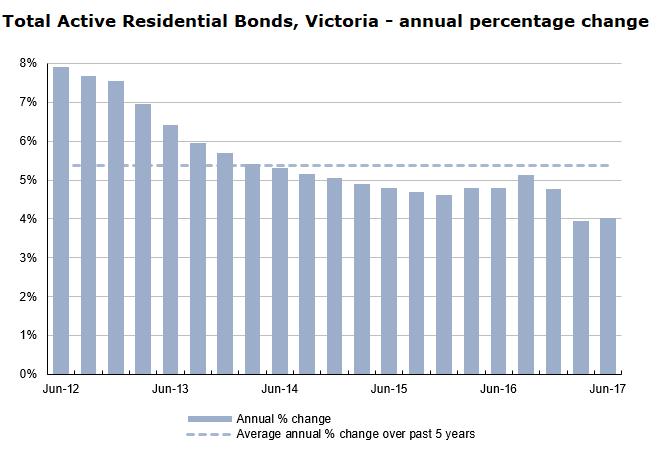 The driver of the surge in Melbourne rents is clearly record immigration-fueled population growth, which has drove an insane 150,000 increase in Victoria's population in the year to March (circa 130,000 in Melbourne):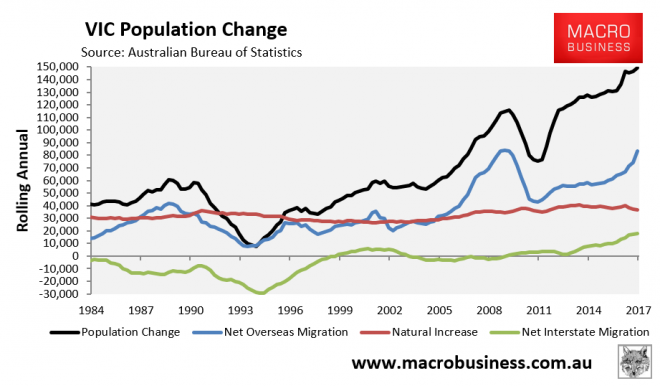 And such strong population growth has clearly overwhelmed the record level of construction that has taken place across Melbourne: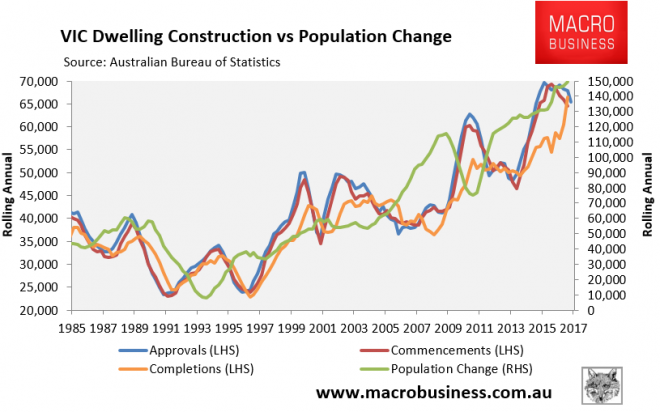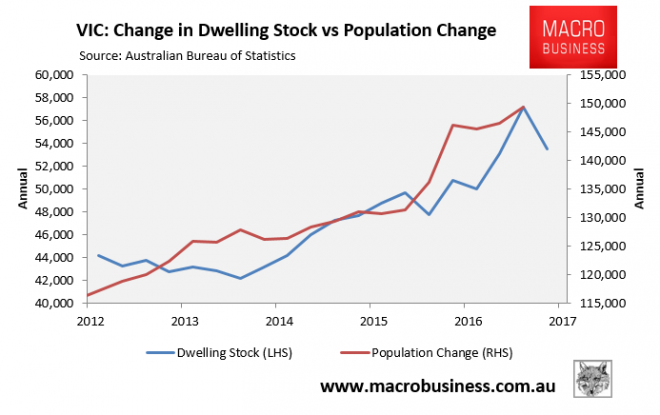 The scary thing from the chart directly above is that Melbourne dwelling construction has already begun to roll over, which means that vacancy rates will likely tighten further, driving further rental cost escalation and a further evaporation in affordable rental homes.
This is pure evil by Australia's policy makers. Not only has mass immigration robbed Melbourne's youth of the opportunity to purchase a home, but it is driving up their cost of living via rents as well.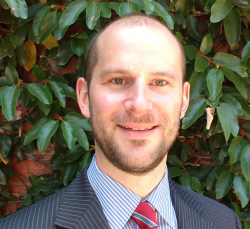 Latest posts by Unconventional Economist
(see all)