See the latest Australian dollar analysis here:
It had better not because it is leaving Spain:
Catalonia will move on Monday to declare independence from Spain after holding a banned referendum, pushing the European Union nation toward a rupture that threatens the foundations of its young democracy.

Catalan President Carles Puigdemont said he favored mediation to find a way out of the crisis but that Spain's central government had rejected this. Prime Minister Mariano Rajoy's government responded by calling on Catalonia to "return to the path of law" first before any negotiations.

Mireia Boya, a Catalan lawmaker from the pro-independence Popular Unity Candidacy (CUP) party, said a declaration of independence would follow a parliamentary session on Monday to evaluate the results of the Oct. 1 vote to break away.

"We know that there may be disbarments, arrests … But we are prepared, and in no case will it be stopped," she said on Twitter.
Societe General has some thoughts:
Luckily for Spain, the risk-on mood is masking the threats ahead. Investors have yet to lighten Bonos much, highlighting the risks further.
To be honest, we have very little idea how politics in Spain will evolve.
There are considerable financial implications whatever happens.
The lack of visibility still suggests that investors adopt prudent positioning, which they are only starting to do on the whole.
Many investors only this week have become alarmed by the dangers and have begun to short Bonos.
From a positioning perspective, there is ample capacity for this move to continue.
But the opposite is not true: if a magic wand could be waved and a solution found, Bonos have little capacity to bounce back given that the sell-off so far is limited.
we believe Spain would have been upgraded last week had the Catalonia issue not spoilt the outlook.
There is also interest in how Catalonia might be rated in an independence scenario.
The risk-on mood is obvious in bond yields which have hardly budged as every selloff is bought. The short end of the curve remains negative!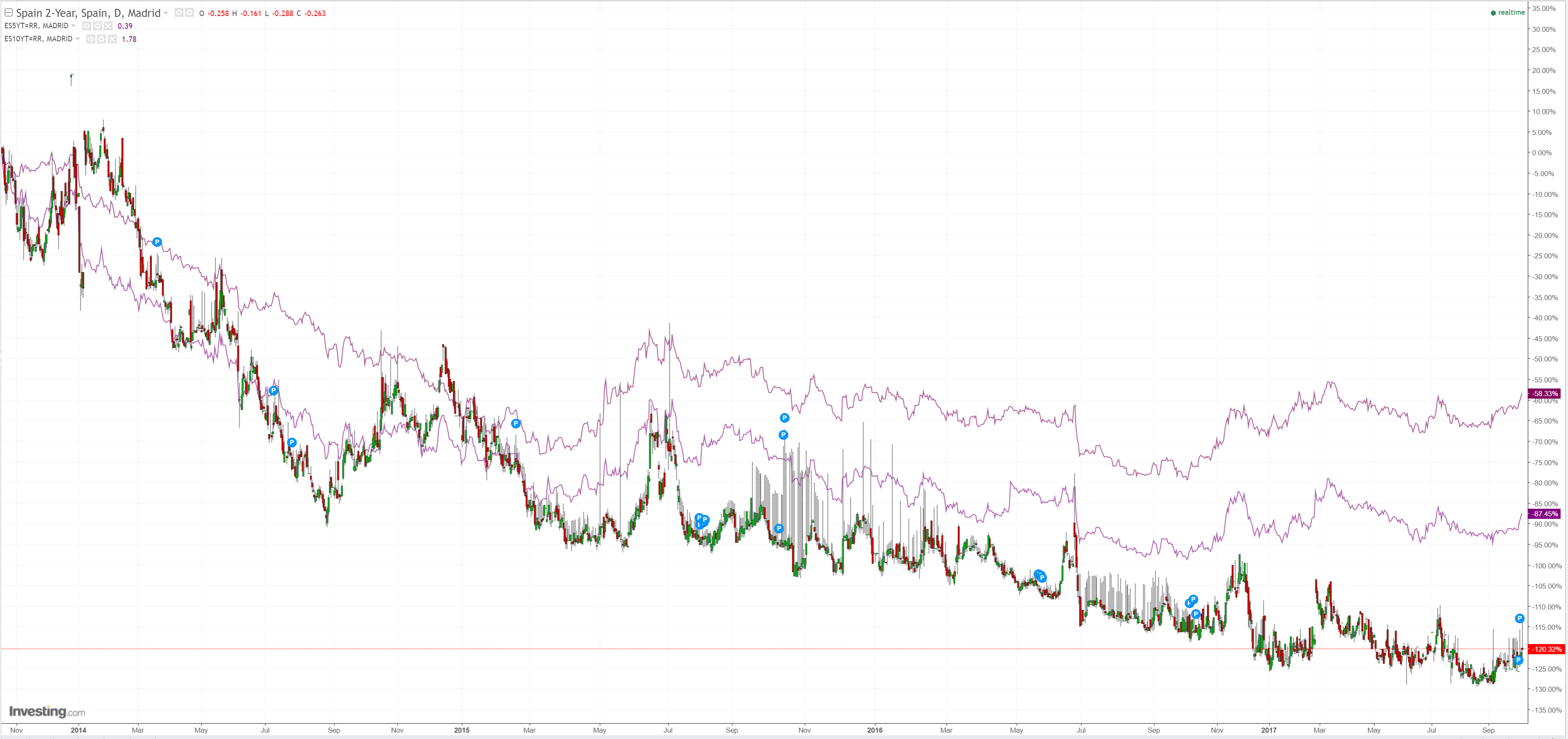 The risk is incremental. It's not likely to become much of an issue given the split can be absorbed easily as any new state adopts the EUR. It's mainly an issue in that is reminds markets of the structural flaws in the EUR, as well as the Italian problem looming next May where anti-EUR Five Star remains in control: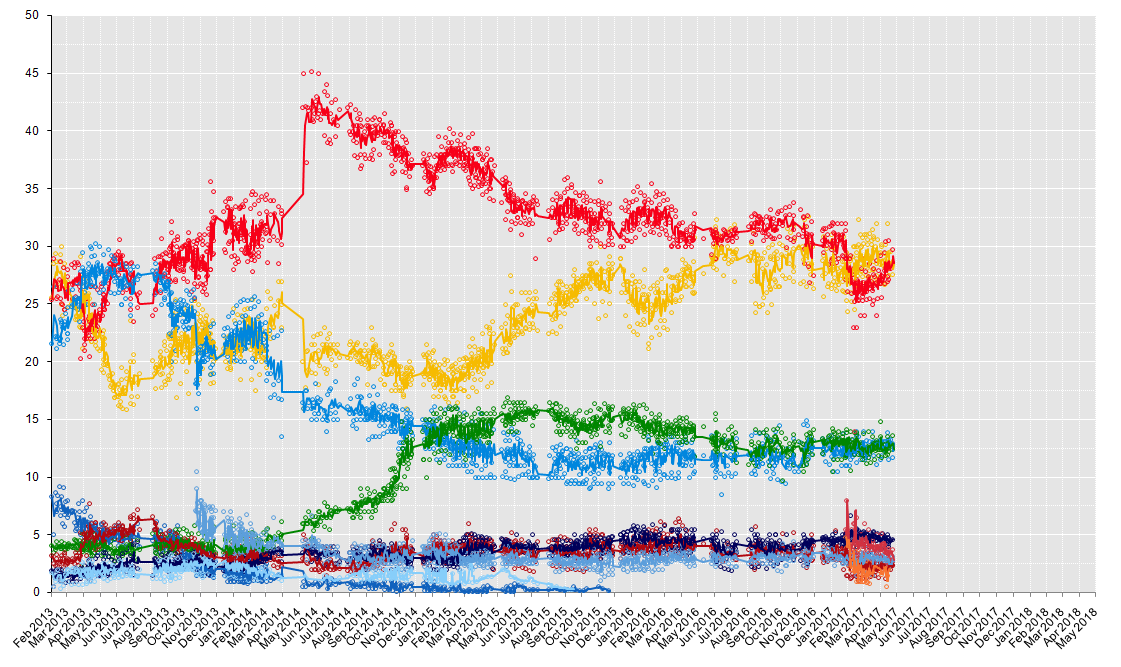 It all contributes to a weaker EUR at the margin and, by extension, lower AUD.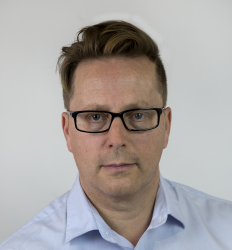 Latest posts by Houses and Holes
(see all)