From Robert Gottliebsen ("Gotti") comes an interesting titbit on the role that Australia's dud Free Trade Agreements (FTAs) played in the car industry's demise:
The first Toyota closure reason was actually the so-called "free trade" agreements that Australia signed. Probably these agreements had more of an effect on Japanese executives in Nagoya than anything else.

The Japanese could not understand why we kept signing "free trade" agreements that were not free trade agreements at all. John Howard signed the Thailand free trade agreement, which allowed free entry of Thai motor parts into Australia but whacked huge tariffs and other restrictions on exports of Australian motor parts and cars into Thailand. We were conned.

General Motors in Australia complained that the so-called US "free trade" agreement prevented unfettered access of Australian cars to the United States. Conned again.

In 2013-14, the Japanese believed that the looming Korean — and indeed Japanese — "free trade" deals would see the Australian motor industry unfairly disadvantaged once again.

Australia could overcome the effect of these "free trade" deals with massive subsidies. The Japanese could never work it out and assumed that Australians were either stupid or did not want a motor industry.
To be fair, there are other factors mentioned by Gotti that also facilitated the car industry's demise, such as: the high Australian dollar; antagonism from the Abbott Government; as well as restrictive union practices. But the role of FTAs is important.
I worked as the Australian Treasury's trade guy in the early-2000s when the Thailand-Australia and the Australia-US FTA's were negotiated. And I distinctly remember the former included a clause giving Thailand unfettered (but unreciprocated) access to the Australian market, which subsequently helped fuel the explosion of imported commercial utes into Australia (let alone car parts).
In general, dropping barriers like tariffs isn't necessarily bad, as long as it is reciprocated and preferably not on a preferential basis (i.e. to one country only, while leaving barriers for other nations in tact).
Sadly, Australia's FTAs have not delivered in this regard, creating unequal access to the auto market, diverting trade from more efficient markets (not subject to preferential treatment), as well as raising compliance costs through complex rules of origin.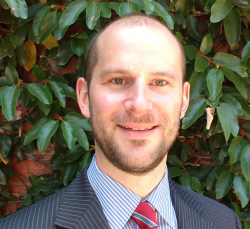 Latest posts by Leith van Onselen
(see all)