It was a beating for Australia not seen before outside of MB. Bloomberg took aim at Crapstralaia and it did not miss.
Satyajit Das destroyed economic structure:
First and most obviously, the Australian economy is still far too dependent on "houses and holes."

During part of the typical business cycle, national income and prosperity are driven by exports of commodities — primarily iron ore, liquefied natural gas and coal — that come out of holes in the ground.

At other times, low interest rates and easy credit boost house prices, propping up economic activity. These two forces have combined with one of the highest population growth rates in the developed world (around 1.5 percent annually, driven mostly by immigration) to prop up headline growth.

Yet a significant portion of housing activity is speculative. Going by measures such as price-to-rent or price-to-disposable income, Australia's property market looks substantially overvalued.

Meanwhile, GDP per capita has been largely stagnant since 2008. Australia's manufacturing industry, once a significant employer and an important part of the economy, has increasingly been hollowed out.

The country's cost structure is high. Improvements in productivity have, as elsewhere, been lacklustre. Infrastructure is aging and unable to cope with the demands of a rising population, especially in major cities. Australia stands at 21st place in the 2017 Global Competitiveness Report. It ranks 15th in the World Bank's ease of doing business list.
Michael Heath slammed productivity:
There's been no major economic reform since the turn of the century, with just about every attempt reversed or cannibalized by toxic politics. And the impact is starting to show. Just when the economy needs growth drivers outside of mining, a slide in global rankings for innovation and education suggest living standards could decline. The miracle economy that shrugged off the global recession is turning mediocre.

"Now that we don't have the benefit of the mining boom, there's nothing really that replaces it in terms of driving economic activity," said Jeremy Lawson, chief economist at Aberdeen Standard Investments in Edinburgh and a former Reserve Bank of Australia economist. "The really big task of governments over the next 5 to 10 years is to deal with these big structural issues that Australia is facing. Potential growth is relatively weak."

…That political dysfunction is threatening the nation's prospects. A policy vacuum around energy has seen electricity prices surge to among the highest in the world, despite Australia holding some of the largest coal and gas reserves on the planet. The building of a nationwide broadband network has become a political football plagued by cost overruns and delays, with internet speeds languishing below those of some former Soviet bloc nations. And home ownership among young Australians is the lowest on record as successive governments have failed to tackle generous tax breaks that have helped turn housing into a speculative financial asset.
Angus Whitley destroyed the NBN:
Australia's $49 billion broadband network was meant to spearhead a digital revolution. Instead, the botched project risks becoming a poster child for government mismanagement.

The nation's biggest-ever infrastructure investment has turned into a political football, plagued by cost overruns and construction delays.

With the network years behind the original schedule and only about half finished, Australia has slumped to 50th place on a global ladder of internet speeds, behind Kenya and a string of former Soviet bloc nations. Public frustration with the project is boiling over amid mounting criticism that politics is trumping policy across a host of areas from housing to energy and damaging Australia's economic prospects.

"We are really an example of how not to do it," said Paul Budde, a Sydney-based former adviser to the United Nations on the social and economic benefits of digital development. "We have ended up with the worst possible solution."
Emily Cadman popped the housing bubble:
Home ownership among young Australians has fallen to the lowest level on record, as an explosive property boom squeezes out all but the wealthiest.

Supercharged by record low interest rates, a lack of supply and a tax system that favors property investors, home prices have surged more than 140 percent in the past 15 years, propelling Sydney past London and New York to rank as the world's second-most expensive housing market. Melbourne, ranked the world's most liveable city the past seven years by the Economist Intelligent Unit, is now the planet's sixth-most expensive place to buy a house.

…"The great Australian dream of home ownership is becoming a nightmare,'' said Brendan Coates, a housing policy expert at the Grattan Institute. "It's down to a collective failure of government policy that will take at least two decades to fix."
Adam Haigh caned the scrotum sharemarket:
Australia's economy has grown faster than its developed-world peers over the past decade, uniquely avoiding a recession. That means its stock market has grown handsomely too, right?

Wrong. It's actually smaller today than it was on the eve of the global financial crisis, in 2007. In that period, the U.S. stock market's capitalization has grown by more than $9 trillion. Closer to home, Australia's market has been surpassed by Asia-Pacific peers South Korea and India.

Not only is the contraction a disconnect with the economy, it also stands against an expanding pool of pension-fund capital, which has opted instead to invest abroad. Behind the contrast lies a corporate structure that favors oligopolies in retailing and finance in what ultimately is a nation with a small population. Also helping explain the decline: an appetite among foreign firms to buy Australian businesses, removing their Sydney listings.
Perry Williams marveled at the energy disaster:
A bungled transition from coal to clean energy has left resource-rich Australia with an unwanted crown: the highest power prices in the world.

New Yorkers pay half as much as Sydneysiders to keep the lights on, despite Australia boasting among the world's largest coal and natural gas reserves, as well as ideal conditions for clean power generation. A decade of political dithering and climate policy missteps have set its patchwork power system adrift, ratcheting up manufacturing costs and hurting consumers with a doubling in electricity prices since last year and rising risks of blackouts.

…Natural gas was meant to bridge the electricity supply gap left by the shutdown of decaying coal-fired stations and the gradual shift to solar and wind energy. But rising exports of the fuel to higher-paying overseas buyers created a local shortage.

Squabbling over climate policy has been a key contributor to political turmoil in Australia, which has changed prime ministers five times in the past decade.
David Fickling ripped into toxic privatisations:
Private owners are often able to wring efficiencies out of businesses that weren't apparent when they were in public hands, but such plain-vanilla improvements can't account for the way the states are shooting the lights out with these deals. A better explanation is that, in their eagerness to raise short-term cash, governments are letting private owners take larger and larger clips of the ticket for access to monopoly assets.

…The bigger worry, though, is for Australia itself. From Roman roads to the internet, the dynamism of modern economies is built in part on the way that the costs of doing business tend to decline over time. The inflation-linked or inflation-plus charges that most infrastructure owners require to cover their costs of capital, especially at these heady valuations, all but guarantee that won't happen for years into the future.
Not much left is there? There is one overriding theme in each of the excellent pieces: corruption. It is intellectual corruption in the bureaucracy. It is political corruption in ruling parties obsessed with short term answers and each other. And it is literal corruption in the dominance of rent-seekers over the national interest.
If the Australian political economy is a reflection of our values then it is not flattering. We appear to have reverted to our penal colony roots.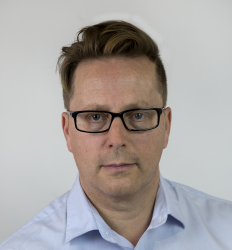 Latest posts by Houses and Holes
(see all)