The RBNZ has released several pieces of data suggesting that the RBNZ's recent loan-to-value ratio restrictions targeting investors has been successful in cooling mortgage demand amid record population growth.
As shown in the next chart, New Zealand household borrowing continued to retrace sharply, recording annual growth of 7.1% in July: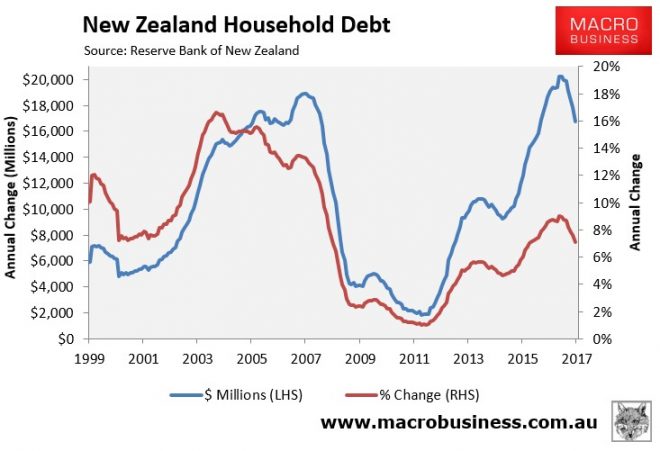 Most of New Zealand's household debt is driven by mortgages, which has also retraced sharply to 7.1% in the year to July 2017: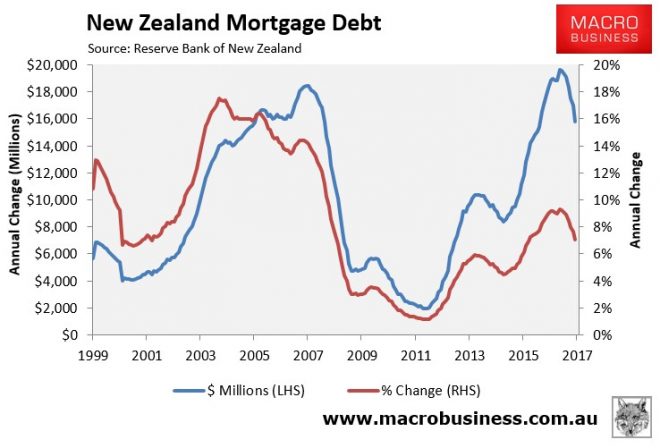 Finally, the ratio of household debt to household disposable income remained dead flat at 168% as at June 2017: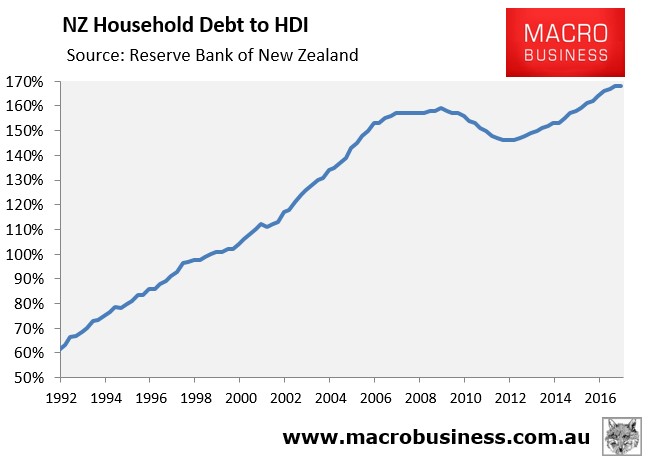 The RBNZ's LVR restrictions officially came into effect on 1 October 2016, although banks began informally applying the rules since they were first announced in mid-July 2016. They appear to be working.