If you get a chance today, make sure that you head over to NewsHub to watch The AM Show host, Duncan Garner, demolish New Zealand's National Government and Auckland Council over their epic housing policy failures.
Garner holds nothing back and gives National both barrels in a sustained verbal assault. Below are some highlights, but there is much more gold in the video:
[Garner] said to own a home now in Auckland was a "complete luxury for the very few".

"This was National's biggest weakness five years ago and it continues today. Under National the dream of home ownership disappeared."

"We didn't plan, we didn't build. We didn't release land. I'm not just going at this Government, the last one was useless too"…

Auckland Council had also been "useless", Garner said.

He said houses had become a "crude, brutal tool in a market of vampires, pimps and investors running wild overseen by central and local government who were out to lunch."

"We didn't tax to slow the market down – it was an out of control bonfire".

Home ownership had only once been lower than it is now – in 1955…

Garner said to own a home now in Auckland, "is a complete luxury for the very few".

"House prices in Auckland when National came to office were half a million dollars, now it's $1.03m. Wages never kept up with that."

He said teachers have fled Auckland for the regions, and at present there were 200 teaching jobs available in Auckland.

The Government had denied there was a crisis for far too long, Garner said.

"There is a crisis, a crisis of affordability. It has been a complete disaster, a bonfire, and shame on those authorities that oversaw this and let it happen"

"We left the market to solve affordable housing and the market said 'stick it'. Find somebody else to build them.

"There was no one around until now – Election Day".

He said first home buyers were the biggest losers.

"Those who won big in this housing market won really big. They became overnight accidental millionaires. Others got smashed. Others got burned, others got uninvited, and others got locked out."

"It no longer mattered how hard you worked. It mattered how much you earned, and how much mum and dad could flick you."
We could do with the likes of Garner in Australia. Sydney's housing market is just as broken as Auckland's, with Melbourne's not far behind.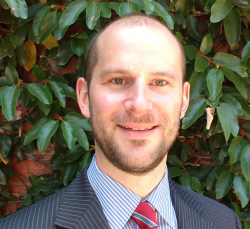 Latest posts by Unconventional Economist
(see all)