My God, this nation has become a walking idiot. Here's what Do-nothing Malcolm has secured for the future of energy security to lower prices, via cock-a-hoop Australian:
Malcolm Turnbull has struck a deal with power giant AGL to prevent a looming energy shortage by extending the life of a vital coal-fired power station for five years, unless the company drafts a plan within 90 days to install new generators to take its place.

The Prime Minister ended a meeting with AGL chief executive Andy Vesey with a commitment from the company to avoid the forecast market shortfall that is fuelling fears of higher prices and potential blackouts when the company closes its Liddell coal power station.

The Prime Minister will come under increasing pressure to decide whether to embrace a clean energy target across the electricity sector, given Mr Vesey's public call for the government to "set the rules" so the industry can plan investments in new power.

The AGL board will consider plans to install gas-fired power stations to replace Liddell but the government said the outcome would have to ensure "no adverse impact on consumers" in price and reliability.
And The Australian added its own brand of culture war bullying to underline the madness:
AGL Energy chief executive Andy Vesey offloaded $1.24 million of company shares in the lead-up to yesterday's meeting with Malcolm Turnbull, where the power boss said he would investigate selling or extending the life of the Liddell coal-fired power station in NSW.

The American chief executive, who took on the role in January 2015, turned some of his paper gains into cash after AGL's shares jumped 50 per cent in the past year on the back of higher power prices. In a notice to the stock exchange, AGL said Mr Vesey had sold 50,000 ordinary shares on Friday at a price of $24.82 each.

The sale was made on the business day before yesterday's meeting with the Prime Minister to discuss the future of the Liddell coal-fired power station.
Texture from the AFR:
"AGL has previously advised the market that replacement of capacity will likely be provided by a mix of load sharing and firming from gas peaking plant, demand response, pumped hydro and batteries," he said.

"In this environment, we just don't see new development of coal as economically rational, even before factoring in a carbon cost."

Mr Vesey said Liddell was an unreliable option, saying the company had spent $123 million upgrading the plant since it bought it in 2015 from the NSW government.

"Despite this investment, during the February 2017 heatwave, two units from Liddell were out of the market due to unforeseeable boiler tube leaks. As a result, there was not enough energy in the system and NSW experienced blackouts in parts of the state," he said.

"As Liddell approaches the end of its life in 2022, it will likely experience more unanticipated outages, which is why we will spend a further $159 million to improve reliability at Liddell before it closes."

But the government told AGL that its preference was to keep Liddell running for another five years because that was the simplest, easiest and cheapest option.

"But we haven't seen their plan. They have asked for 90 days to work on that, and we look forward to seeing that when it is complete," Mr Frydenberg said.
You read it right. Do-nothing Malcolm has secured from AGL absolutely nothing. But if something does happen, it will not be keeping Liddell open, nor replacing Liddell with storage, it will be more gas generation.
As we know, the gas price is the primary driver of rising energy prices across the east coast economy. It is gas that sets the marginal cost of electricity owing to where it sits in the national electricity market (NEM). Via the Australian Energy Market Operator (AEMO):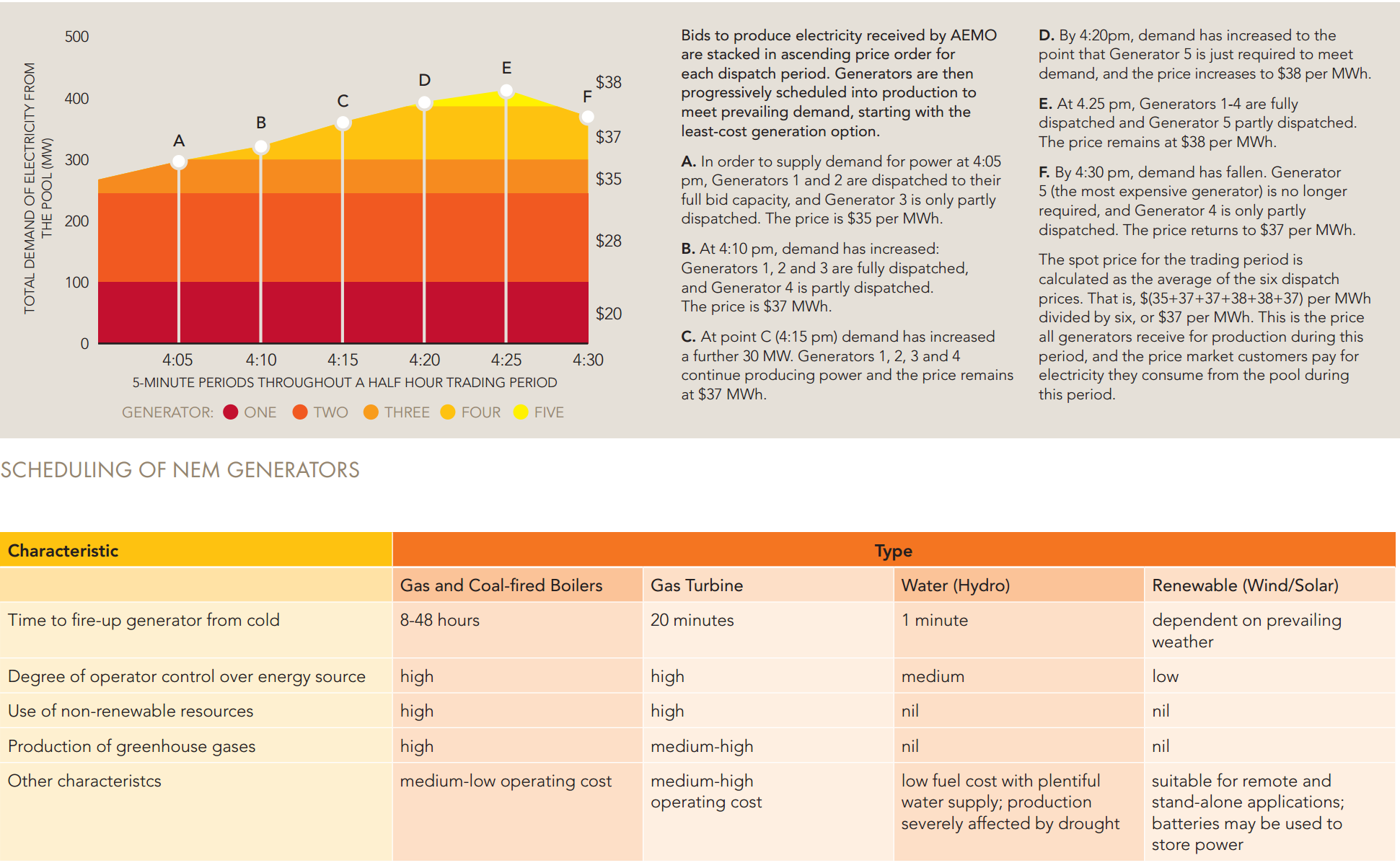 There are already oodles of gas generators offline across the country because the price is uneconomic, also from the AEMO: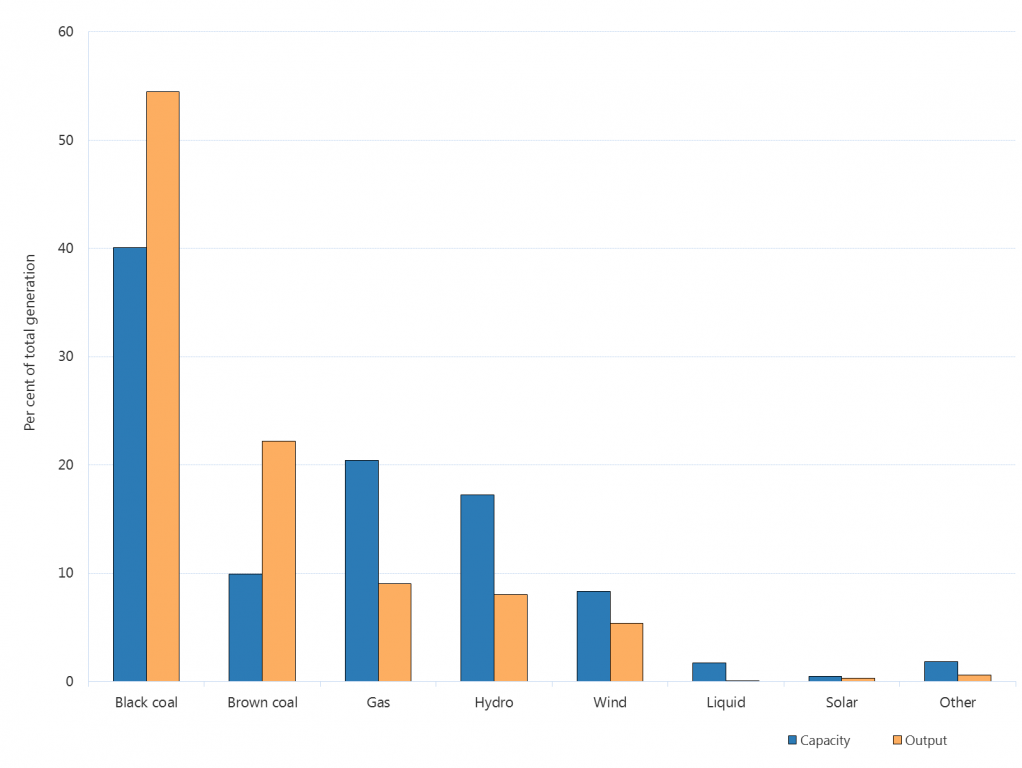 If we had a lower gas price, then we would no be having this conversation at all. Gas was always planned to be the transitional fuel source for coal as renewables caught up.
But we have a astronomically high gas price because as east coast gas cartel has monopolised and sold the cheap reserves to Asia. And now, Do-nothing Malcolm has secured greater use of gas at home, guaranteeing high energy costs forever.
For AGL this is a no-brainer. It has a plan to import gas from US so it can form a vertically integrated gas-powered titan that runs renewable energy output at next to nothing while setting the marginal cost of power at astronomical highs with imported gas.
I mean, this would be a comedy act of it were not so serious. How did Do-nothing Malcolm ever make a cent in business?
The answer, the only answer, is unchanged. We don't need to ramp up pressure on the gas price by using more of it into a shortage. We need to fix the shortage and gas price so it can release present and future power generation resources.
Today we are still paying double what Japan and India pay for our own gas: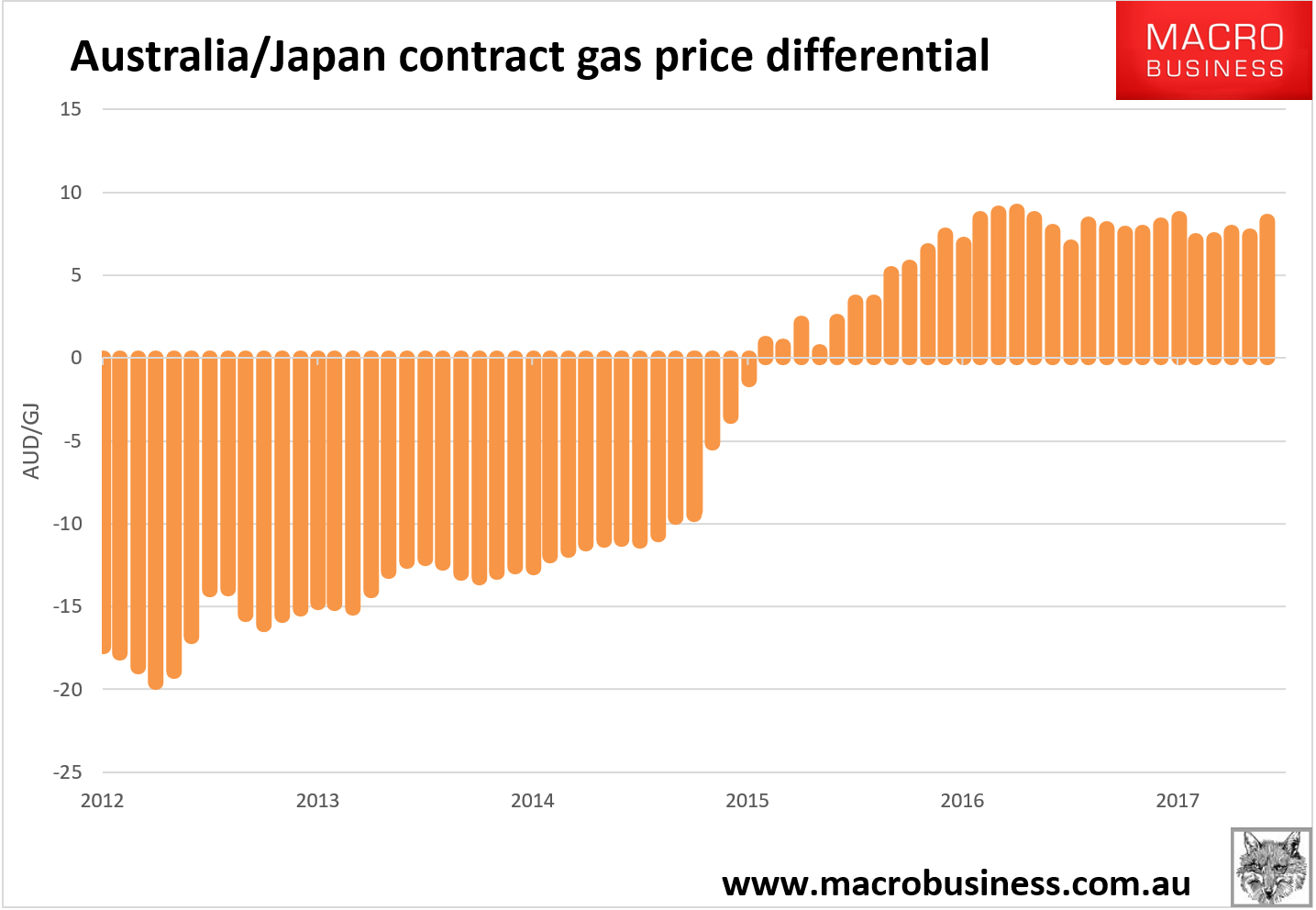 If it wants to see quickly falling electricity and gas prices before the next election then the government's gas reservation facility, the ADGSM, must be radically boosted. It is too slow and weak to bring down prices enough as it stands. If it is done right, Credit Suisse has estimated that it will cost Santos a grand total of $400m. Santos lied about having enough gas. Yet we're putting ourselves through all of this torture to save that one lying firm a few lousy pennies.
Longer term, the government will need to reshape the gas market too. It will need to nationalise somewhere along the supply chain. Buying Santos and shutting one LNG train is one option. Buying (or expropriating) and force developing reserves in a national gas company with mandated rates of return is another. Either of these options would benchmark east coast prices. The simplest and quickest solution is plain old price controls. The east coast gas market has collapsed and requires radical restructure any way you look at it.
Even the average punter can see it, via The Guardian:
A clear majority of Australian voters want governments to step in and regulate electricity and gas prices and also boost investment in renewable energy, according to the latest Guardian Essential poll.

The latest poll of 1,826 voters found 86% support for the regulation of power prices and 81% support for more investment in renewable energy and storage.

Voters also approve of the government reserving more gas for onshore use and would support the cleanup of existing coal-fired power stations. Both ideas attracted 77% support.

Less popular, but still with majority support, are measures forcing energy companies to help their customers use less power (65%), and bringing privatised coal generators back into public ownership (56%).

The least popular options in a list of nine ideas were stopping coal-fired power stations from closing down (51%), building or subsidising new coal plants (48%) and allowing more onshore exploration of gas (48%).
Either the Do-nothing Malcolm government is the dumbest in the nation's history or it is being paid off by the gas cartel. You decide.