by Chris Becker
Stall speed for risk assets going into a busy economic calendar tonight with the BOE meeting after locally absorbing an important trifecta of Chinese internal measures which disappointed a little on the downside. The Australian employment print was a highlight, but as always taken with a grain of salt (around 0.2% grain!) but it did see a local selloff in bonds.
In mainland China the Shanghai Composite has retreated after stalling below resistance at 3400 points, down 0.4% to 3378 points.  The Hong Kong based Hang Seng Index has followed in kind, also down 0.4%  as it too can't clear its own local resistance level at 28000 points: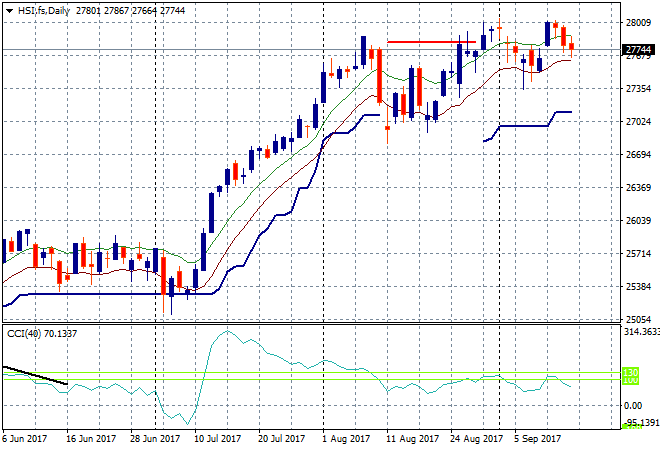 Japanese stocks have retreated even as the Yen weakened with the Nikkei off 0.3% to finish at  19807 points, previously poised to break above 20,000 points but falling in line with other risk assets. The USDJPY pair has stalled just above the 110 handle as momentum continues to rollover. The lack of a new daily high here is suggesting a possible retracement below 110: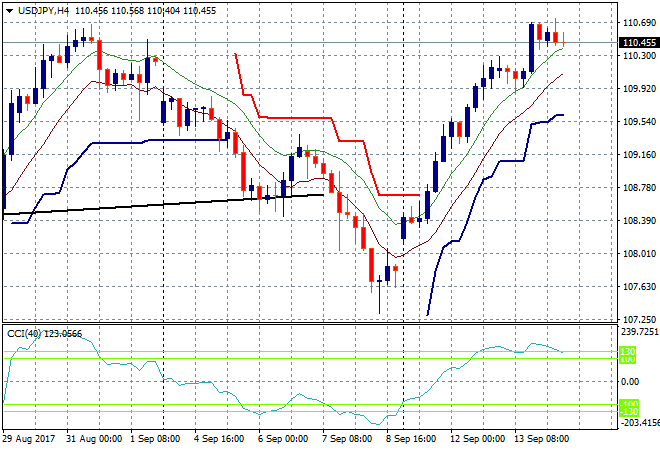 S&P futures have stabilised here as traders await the latest CPI print and the impact on the direction of the Fed, but surely BTFD?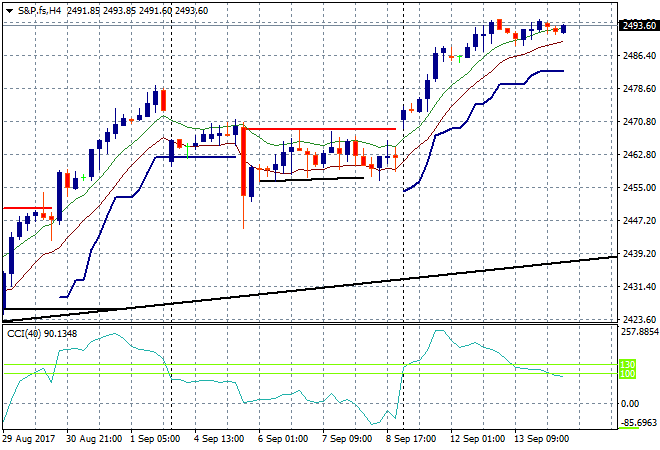 The ASX200 is having another stalled session finishing down 0.1% to finish at 5738 but just hovering above the 200 day moving average. Todays unemployment numberwang didn't provide much of an upside catalyst but it was really the lack of fire behind the Chinese internal trifecta prints today that curbed the enthusiasm.
The Aussie dollar rallied a little off its recent support just below the 80 cent handle against USD but has yet to breach above the trailing high moving average where its likely to find resistance later tonight: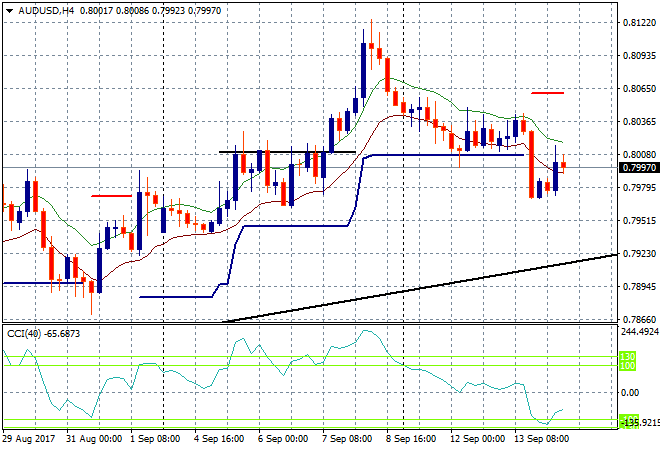 The data calendar is pretty busy tonight with the BOE interest rate meeting (and Swiss) with US initial jobless claims plus the all important CPI print for August.