by Chris Becker
Asia remains nervous amid heightened tensions on the Korean peninsula with safe havens once more the destination for risk. Gold and Yen firmed while most stock markets retreated and other undollar currencies were stable. The RBA held fire at its interest rate meeting today in a session thin on the ground with economic releases.
In mainland China the Shanghai Composite is putting in a scratch session to be at 3381 points, starting to stall here in its melt up to 3400 points.  The Hong Kong based Hang Seng Index is in a similiar situation, up only a few points after gapping higher earlier in the session but still below 28000 points. This is setting up for a potential swing short m0ve below the low moving average, so I'm watching closely for a break: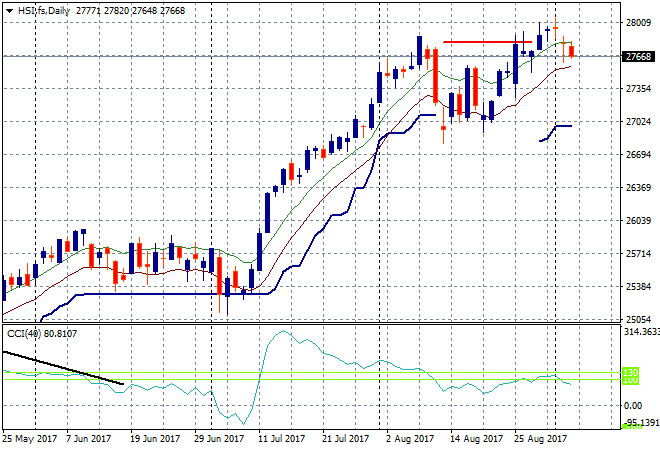 Japanese stocks were again hit as the Yen firmed once more against USD. The Nikkei fell 0.6% to close at 19385 points, still below the very firm resistance at the 20,000 point level.  The USDJPY pair is now poised right at ATR support at the 109.30 level and could break here tonight sending it down to the 108.50 prior support level: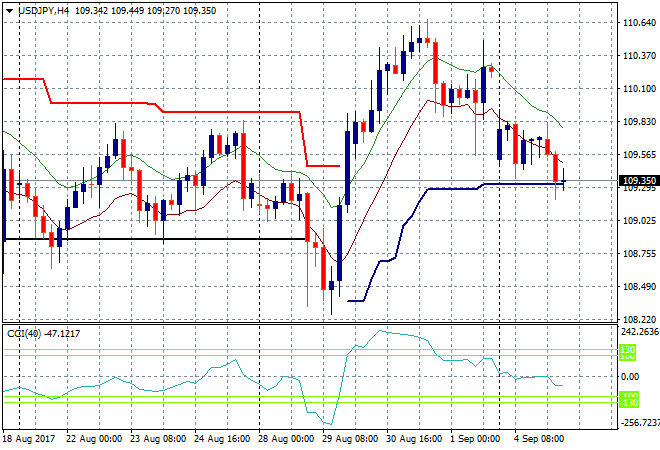 S&P futures are slowly melting up suggesting a solid session tonight: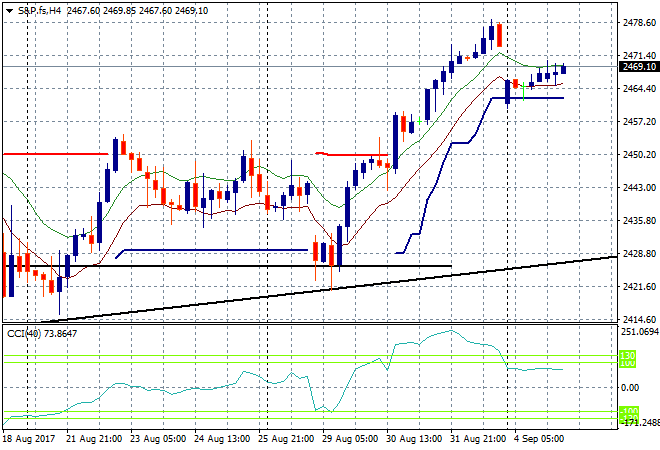 The ASX200 tanked on the open, dropping more than half a percent but slowly recovered during the day to be only down 0.1% at the close at 5706 points.  This keeps it back above the 200 day moving average once again, and interestingly Megabank and the Three Iron Ore Amigos were unscathed today, pointing to broader losses.
The Aussie dollar blipped up to the high 79's on the RBA hold but has steadied here with some momentum behind it at 79.60 or so. The medium term setup is still pushing higher to break through the 79.80 level: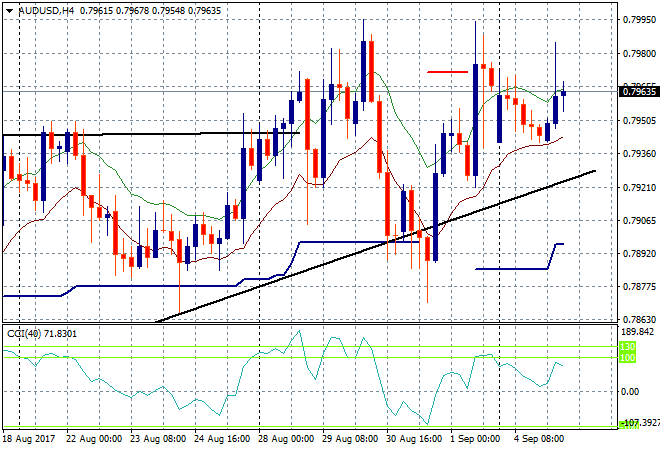 The data calendar is still thin with some secondary PMI readings, some factory order final figures and Treasury auctions.