Via Domain:
Those on the display site would range from budget options starting at roughly $60,000 to higher-end designs that come with a $120,000 price tag.

The movement's popularity can partly be linked to the growing interest in minimalism and following a simple, no-frills lifestyle.

But property consultant Clem Newton-Brown, the man behind the Tiny House Village display site, said it was also appealing because it offered a viable solution to the housing affordability crisis gripping cities such as Sydney and Melbourne.

Mr Newton-Brown, a former state MP, said the average size of a new, detached dwelling in Australia was 231 square metres, a figure that had doubled since the 1960s.

"Bigger houses cost more money to build; they cost more money to run and you need to buy more land to put them on," he said.

"We're seeing the impacts now with housing affordability and homelessness that there is not enough density in the way we live. But living denser doesn't necessarily mean stacking people up in apartment blocks."
I know there are lots of hipsters out there that love their pooey beards and stuff so I'll not discount the possibility that the tiny house phenomenon does have some intrinsic supporters.
But, let's face it, the truth is this is just defeated youth sticking themselves into a shoebox to experience the impression of having a roof over one's head.
As I've noted before, the drive for such is fundamental, from Maslow's hierarchy of needs: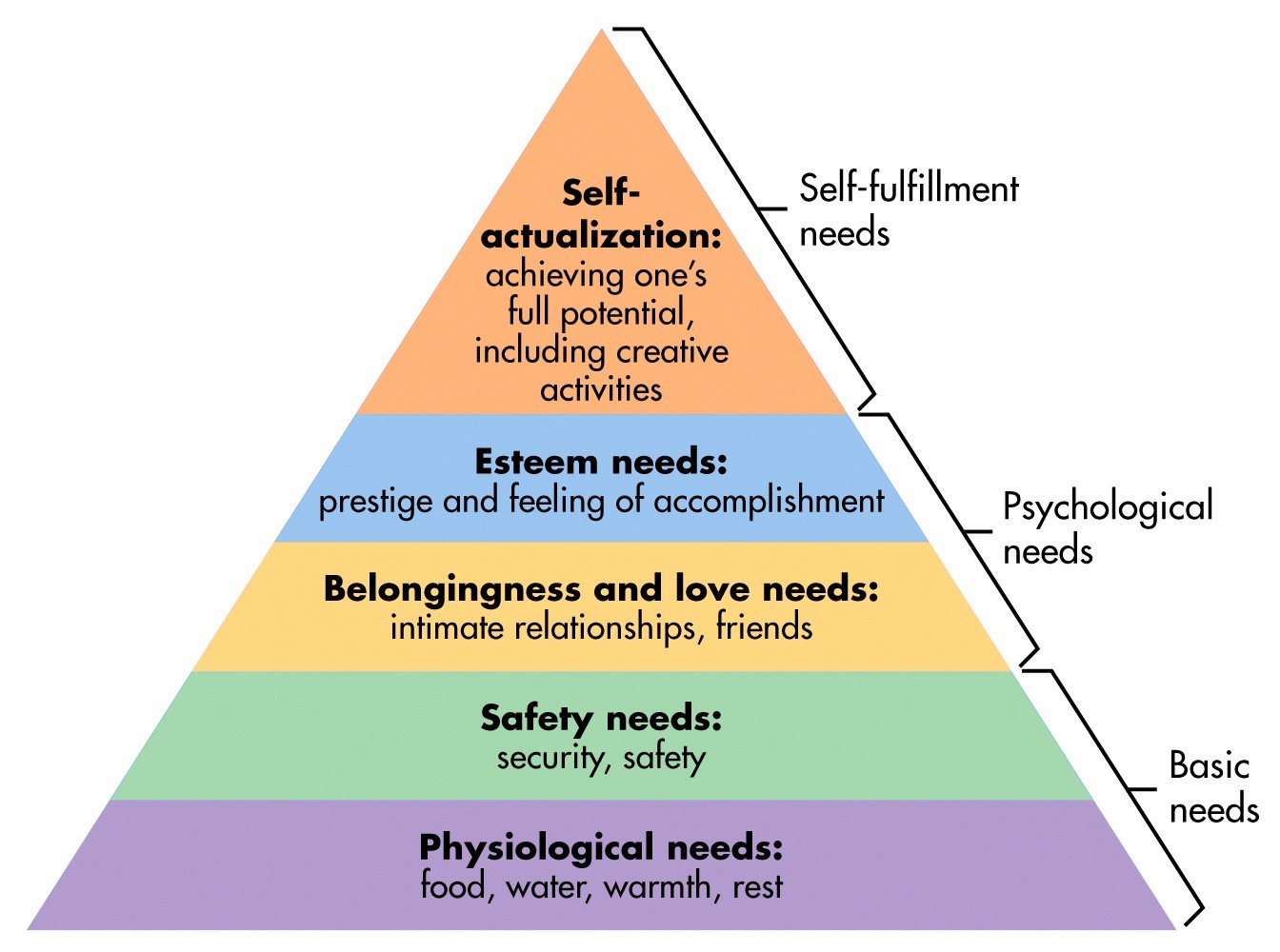 Perhaps those tiny hipsters will be able to launch into the higher echelons of love and self-actualisation from their tiny houses, just so long as they use prophylactics (which may self-fulfilling!).  And there is this problem:
The strange case of the tiny house stolen from Canberra has been cracked overnight, as Queensland police located the home and arrested a 24-year-old Canberra man in Hervey Bay.

A spokesman for Queensland Police said officers made the arrest late on Wednesday night after receiving a tip-off from a member of the public who had spotted the tiny home.

This tiny house stolen from Canberra, owned by business owner Julie Bray, was found in Queensland less than a day later.

The $20,000 prototype was stolen, along with its trailer, from a Mitchell business about 8:30pm on Sunday.

News of its arrival in Queensland, less than 24 hours later, made it to owner Julie Bray after she took to social media to track it down.
OK, so scratch "security and safety". At least it offers warmth and rest when it's not stolen.
Meanwhile, the parents from hell are warm, fed, secure, safe, loved, esteemed and self-actualised as they keep swapping property like footy cards.