I suppose I had better note that:
Chinese authorities banned a type of fundraising using cryptocurrencies like bitcoin, dealing a blow to start-ups and other businesses that seized on the relatively new method of raising capital.

China's central bank, cyberspace administration and banking, securities and other regulators have declared what are known as initial coin offerings illegal and ordered fundraising activities to "cease immediately."

The ban wasn't a surprise for the industry, coming after a financial technology industry association last month called for more stringent regulation of initial coin offerings, or ICOs. In recent days, authorities ordered inspections of ICO platforms, according to a document reviewed by The Wall Street Journal, and a handful of those platforms said they would stop providing services for the offerings.
Other governments will do the same in due course.
It looks like "fuck" was the top, at least for now: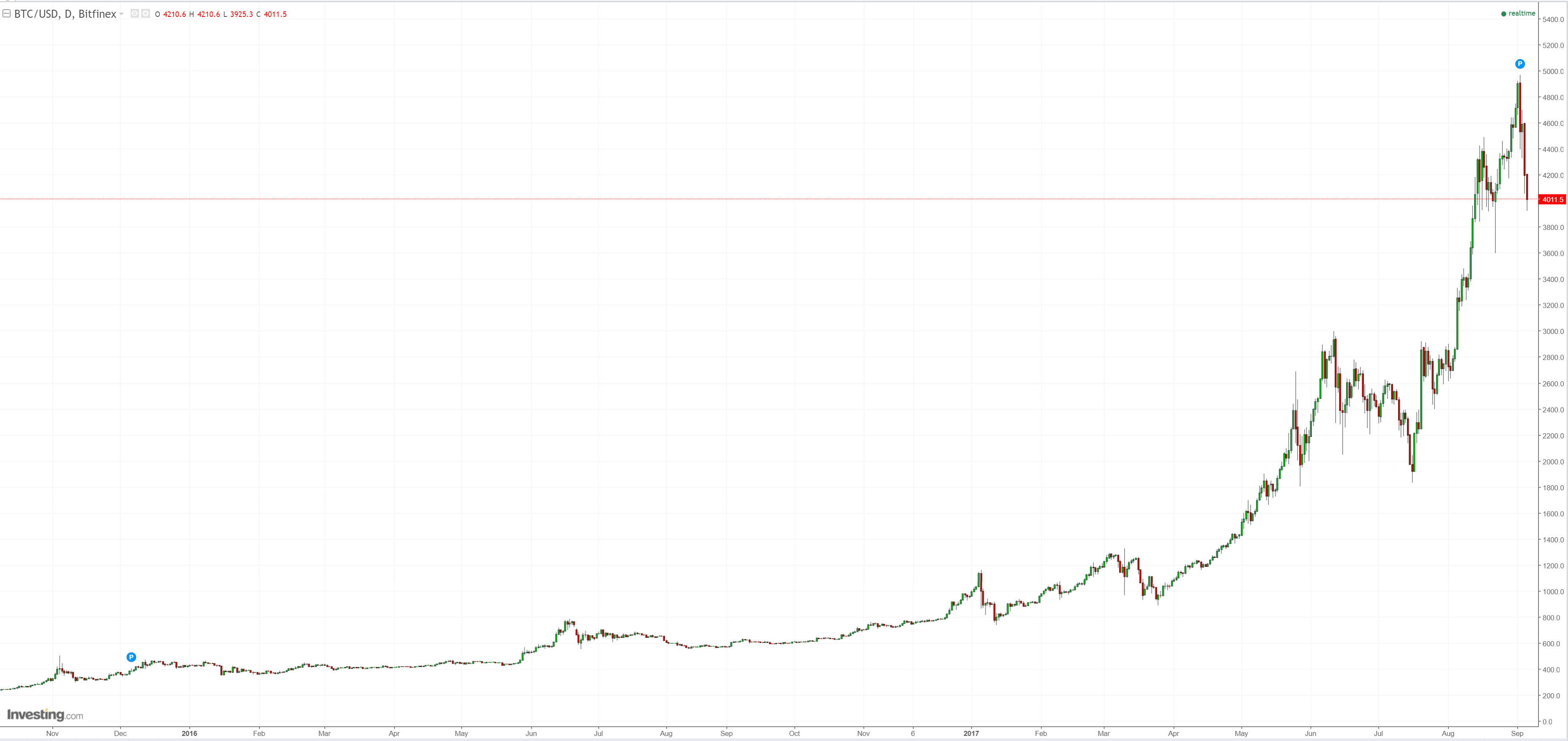 Nobody knows when the madness will end for certain.