Go for soft power:
Four candidates in NSW local government elections this month have strong links to a Chinese Communist Party-backed lobby group and the wealthy businessman behind its operations, fuelling concerns about external influence in Australia's political process.

The four candidates — Simon Zhou, Paul Han, Jeanette Wang and Nancy Liu — are all close to Chinese national and property developer Huang Xiangmo, and have belonged to one of three lobby groups he runs in Sydney to advance Beijing's interests. Three of the candidates have won places on Sydney councils, and another who served previously was defeated.

Allegations about China's "soft power" influence in Australian politics arose last year when Labor senator Sam Dastyari was forced to resign from his frontbench post following reports he had endorsed Beijing's maritime claims over the South China Sea. It was also revealed that Mr Huang had paid one of his bills.

The issue was highlighted again in June when an ABC-Fairfax Four Corners program focused on the political activities of several Chinese businessmen, including Mr Huang, who has donated large sums to both major political parties but appears closer to Labor.

Following US intelligence briefings, Attorney-General George Brandis has become so concerned about Chinese Communist Party-linked lobbyists that he is considering new legislation to target external influence.
More in the show me the money sector:
The peak body representing Australia's elite universities has for the first time acknowledged there have been "isolated" instances of Chinese government interference on campuses but warned mishandling the issue risks the country's third-largest export market.

In an interview with The Weekend Australian, Group of Eight chief executive Vicki Thomson said the response to China's influence within universities must be countered in a "measured way" to prevent a backlash and protect the inter­national education sector.

Unprecedented growth in international student enrolments, largely driven by the influx of approximately 170,000 Chinese nationals, resulted in a $22 billion boost to the Australian economy in the 2016-17 financial year — an 18.5 per cent increase on the year before.

In four prominent cases this year, academic staff at Australian universities have been targeted in Chinese social media campaigns after complaints from Chinese international students about ­"offensive" teaching material.

In cases at the University of Newcastle and Monash Univer­sity, Chinese consulate education counsellors became involved, sparking debate about academic freedom. The Chinese government also supervises students in Australia through Chinese student and scholars associations ­inside universities.

Prominent think tank China Matters this week called on the Group of Eight and the federal Education Department to set new standards to resist pressure from Chinese government officials to change academic content.

The report also said some ­students were "encouraged to ­engage in intelligence-gathering" and report on their fellow students and teachers.

In June, Australian National University associate professor Sally Sargeson said she believed there were embassy "stooges" ­recording and reporting on what other Chinese citizen students said in classes, stifling freedom of expression.
It appears the G8 now knows it has sold out and prefers to pander to Chinese propagandists than defend Australian intellectual integrity.
Finally comes Paul Keating:
Paul Keating believes Australia is failing to grasp the new power ­realities in the Asia-Pacific while the Australia-US relationship has been "suborned" by the "sacramental" tone of the alliance and a ceding of foreign policy to the US.

"The US can be the balancing and conciliating power in Asia but the notion of the alternative, that the Chinese state is going to be ­superintended by the US military, is now preposterous," the former prime minister told The Weekend Australian.

"The pivot was about the US maintaining its hegemony in the region. Continuing to support this unworldly approach, that pretence, only undermines the authority of the US in the region into the future as the potential balancing power.

"This is what one-eyed friends of the US in Australia fail to understand. By their obduracy, they continue to encourage the US down the wrong pathway. The shape of Asia will not be determined by a non-Asian power, ­including by the application of US military force."

Mr Keating criticised Malcolm Turnbull and Foreign Minister Julie Bishop for essentially adopting US foreign policy as a template for Australia's foreign policy in the region.
In general terms this is right. There is no no need to slavishly follow the US line like we've seen on the DPRK. But Mr Keating also fails to acknowledge the riotous advance of Chinese soft power over Australia which also needs a serious counterweight and, so far, doesn't have one.
The problem is we're playing the extreme end of both sides becoming a "yes man" to both.
That ain't sustainable.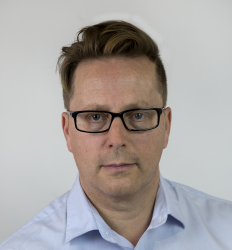 Latest posts by David Llewellyn-Smith
(see all)