See the latest Australian dollar analysis here:
The Bitcoin ponzi-scheme is imploding as I write, down by more than one third from its peak: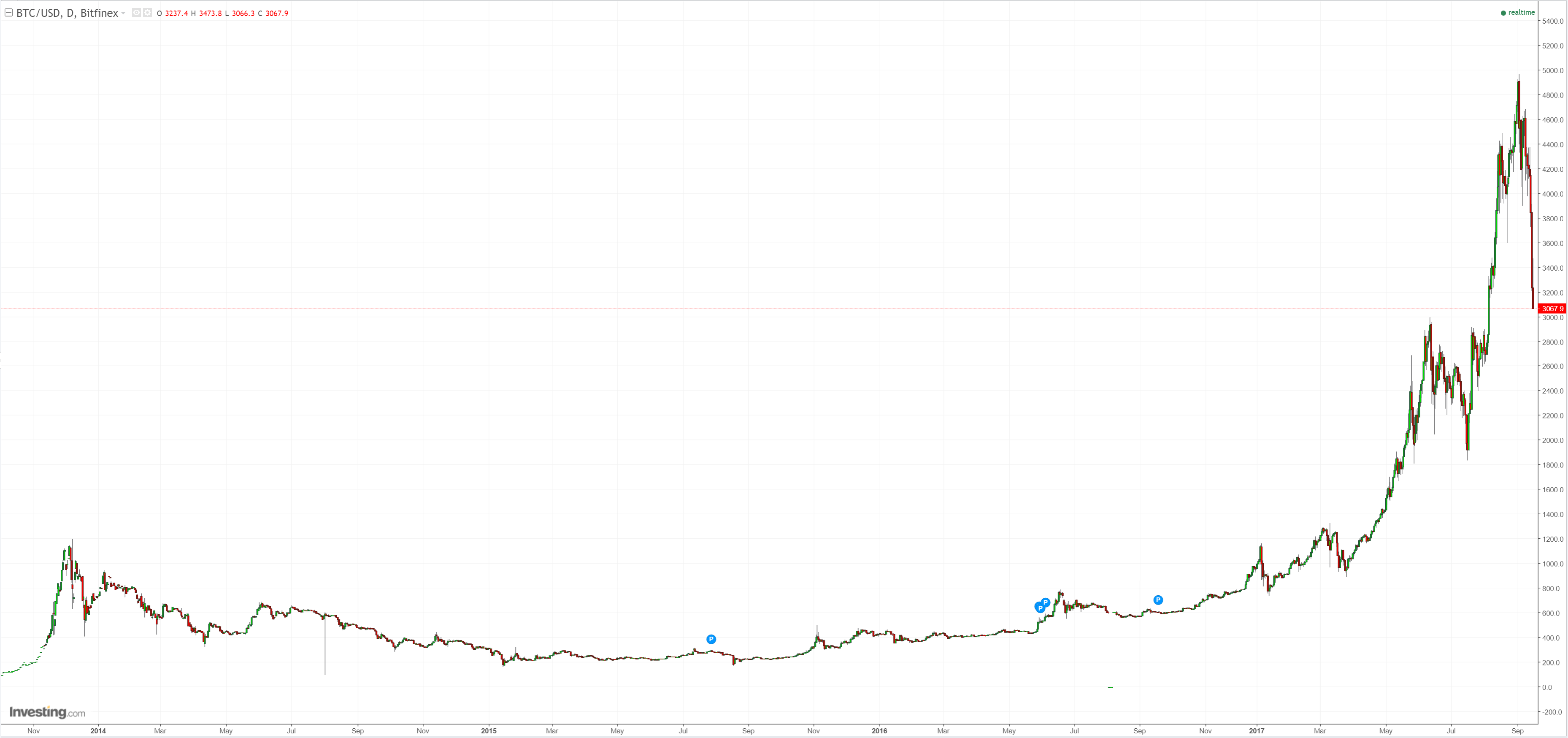 As China shuts the exchanges, from Yicai:
September 14, the first financial reporter from the local Internet Financial Governance Office of the regulators exclusive informed that the regulation has been on the domestic bit currency trading platform under the conclusion: "all shut down, and recently out of the market."

On the evening of September 13, China Internet Finance Association (hereinafter referred to as "China Mutual Gold Association") issued a risk that all kinds of so-called "currency" trading platform in China is not legally established basis. And said that the so-called "virtual currency" is becoming a tool for money laundering, drug trafficking, smuggling, illegal fund-raising and other criminal activities, investors should be vigilant and found that criminal clues should be immediately reported.
And the PBOC explains why, via Caixin:
China's recent ban on cryptocurrency crowdfunding should not deter future research on blockchain technology that backs those "coins," the country's central bank said.

Last week, China became the first country to outlaw raising funds through virtual currencies that are built on this young and more secure computing technology. The People's Bank of China (PBOC) and six other regulatory bodies deemed so-called initial coin offerings (ICOs) illegal, leading to the almost immediate closure of at least two-thirds of the country's 60 ICO platforms.

Sun Guofeng, head of the PBOC finance research institute, defended the ban following some criticism that the move was extreme. It was the first time the central bank explained its policy stance on the record in public.

"The ICO ban was necessary and timely because ICOs involve illegally issuing tokens and securities to raise funds. They involve financial fraud, pyramid programs and other illegal activity," Sun told central bank-backed Chinese Financial News.

He argued that blockchain is not — and should not be — just about cryptocurrency. Outlawing ICOs should not stop financial-technology firms from researching and developing blockchain technology that can be used in a wide array of applications unrelated to cryptocurrencies, he added.

In China, ICOs had surged in popularity this year, raising 2.6 billion yuan ($398 million) worth of new virtual currencies during the first six months of 2017, according to a government-backed study. 105,000 investors participated in 65 ICOs during the same period. That was 20% of the global total.
Thin end of the regulatory the wedge.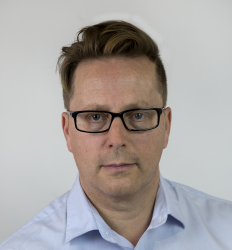 Latest posts by Houses and Holes
(see all)