Via Macquarie:
The business cycle in the Eurozone

We forecast growth in the Eurozone to be 2.1% YoY this year, the highest since 2001. Lagging the US recovery by 3-4 years, we expect Eurozone growth to remain above trend. As with the US, as the rate of employment growth fades, so will consumption and overall growth, in our opinion. We forecast 1.8% YoY real GDP growth in 2018. Please see pages 2-4 for more.

Real household income growth benefited in 2015 from lower oil prices as well as strong employment growth. The latter has been the key support over the last year.

The unemployment rate has been declining around 0.8% a year over the last three years, suggesting that the low unemployment rate of 2007-08 could be reached by early 2019. Oil prices are expected to stay subdued for longer. We are forecasting 1.4% YoY CPI growth in 2018, broadly in line with current Eurozone wage increases, below.

Nonetheless, by 2019 real wage growth will become key. It is unlikely that companies will award pay increases in excess of productivity growth. Unlocking opportunities through structural reforms will become necessary to keep recovery robust. Within the Eurozone aggregate there have been marked divergences, Fig.7. There has been some progress on unit labour cost divergence with Germany, but Italy, in particular, appears to have an ongoing problem with competitiveness, Fig.8.

The importance of Italy is shown in Fig.9, and the developments in Target2 balances across the Eurozone. As explained in the Fault lines and broken pipes report, Target2 balances are a proxy for the private sector's confidence in a country's commitment to the Euro and that country's banking system. Italy's 2016 nominal GDP was Euro 1,673bn. Foreign exchange reserves in June 2017 were Euro 128bn (around 8% of GDP) and its Target2 balance in May 2017 was minus Euro 422bn (around 25% of GDP).

Resolving the above issues are important for confidence and the outlook for private investment. We do not expect a significant contribution from the public sector. Our 2018 and 2019 Eurozone real GDP growth forecasts are 1.8% and 1.7% respectively.
I agree that Europe is going to slow. It's external economy will ease with China. It's GDP pulse will ease as well as the base effect from the recovery gets more difficult. Labour market gains will slow too. As inflation falls fast to earth so will expectations of ECB tightening and the tearaway euro will stop and slide. Made worse by persistent worries about Italy.
These are all reasons why I reckon the Aussie dollar rally is close to peaking too as an easing euro boosts the DXY.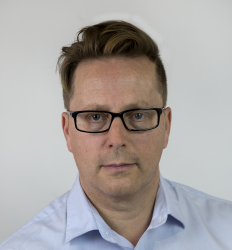 Latest posts by Houses and Holes
(see all)