Statistics New Zealand has this morning released its labour force data for the June quarter, with the unemployment rate falling to 4.8% from 4.9%. The key changes are outlined in the below table: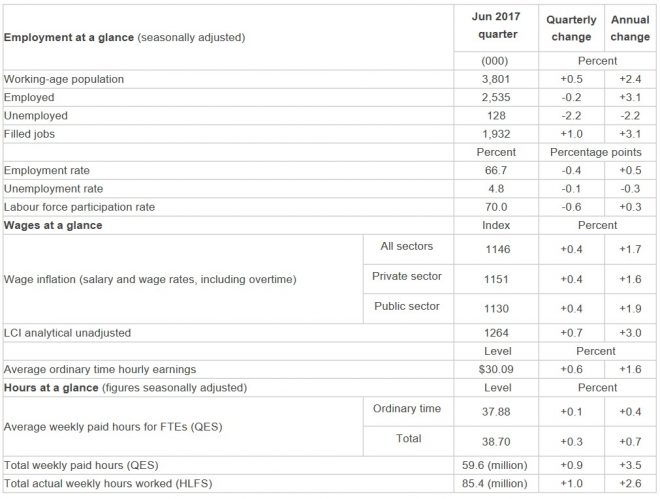 As shown above, employment fell by 0.2% in the June quarter to be up 3.1% over the year, whereas the labour force participation rate fell by 0.6% to 70.0% (up 0.3% over the year).
Growth in average earnings remained soft, however, rising by 0.6% in the June quarter and by just 1.6% over the year. Full-time hours worked was also weak, rising by 0.3% over quarter and up just 0.7% over the year, suggesting significant growth in part-time jobs and possible underemployment.
Still, New Zealand's unemployment rate (4.8%) compares very favourably against Australia's 5.6% (see next chart).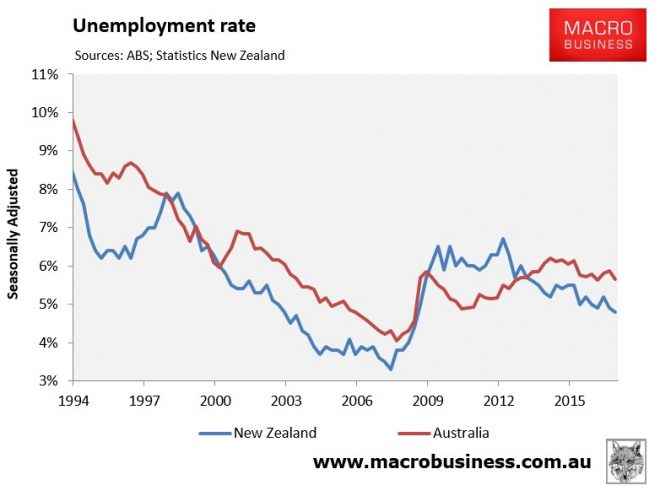 This helps to explain why the exodus of Kiwis back to New Zealand continues: