The New Zealand National Government's single-minded focus on solving Auckland's housing crisis by boosting supply continues to fail.
Yesterday, Statistics New Zealand released figures showing that in the year ended June 2017, 30,453 new dwellings were consented: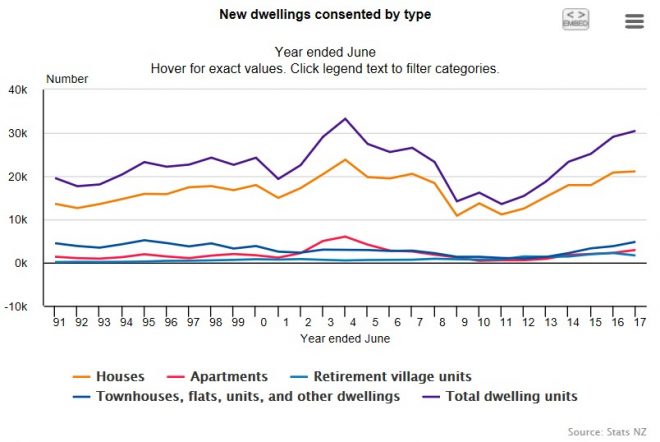 While this was up 4.7% from June 2016, it paled into insignificance against the hyper immigration-driven population growth, which has seen New Zealand's population surge by more than 100,000 people: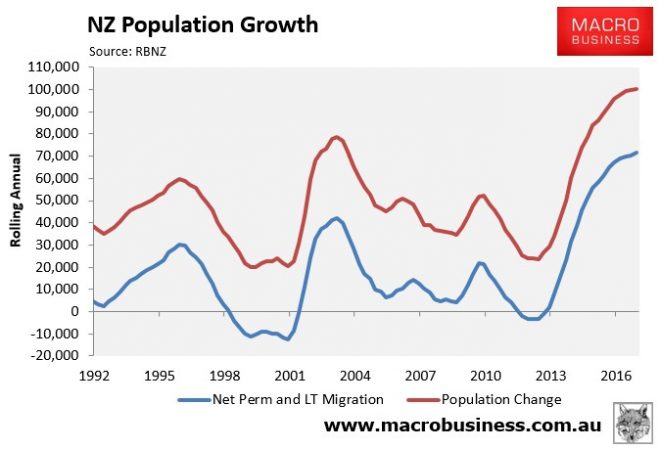 In the trouble hot spot of Auckland, construction momentum has continued to slow, with just 802 dwelling consents issued in June and 10,100 issued over the year, with a downward trend clearly evident: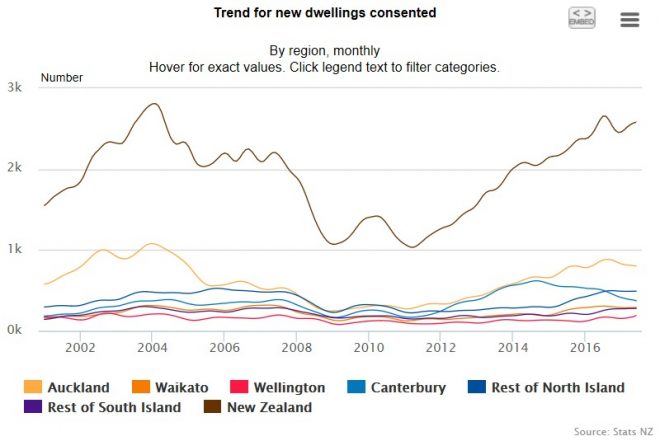 According to CoreLogic, Auckland received 35,772 net migrants over the past year, around half of New Zealand's total: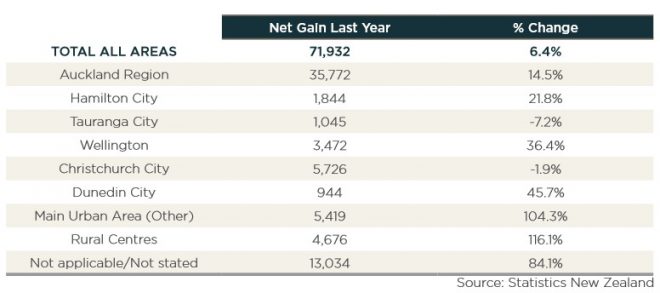 Whereas total Auckland population growth was 44,500, again around half of New Zealand's total: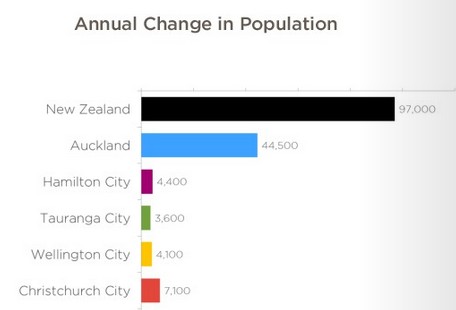 Auckland's housing shortage was already estimated to be at least 30,000 homes, with 1250 additional homes need to be provided each month just to keep pace with the region's migration-fuelled population growth.
So clearly, Auckland's housing market is set to worsen following the release of these figures, causing further pressure for the pro-mass immigration National Government.