by Chris Becker
Is the civil war in the White House – bigger than the first one back in 1860 according to Trump – over with the dumping of freshly minted mini-me Anthony Scaramucchi? Was The Mooch sacrificed for the greater good by incoming Chief of Staff John Kelly? Does anyone want to work at Trump Hotel, DC?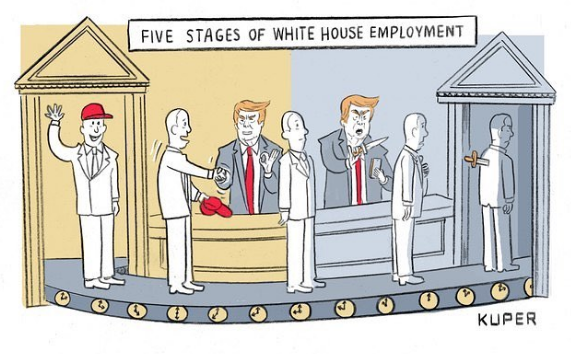 I swear this stuff is as entertaining as Game of Thrones, but thankfully without the nudity.
More importantly, it puts even bigger roadblocks, that of distraction and lack of focus – and possible impeachment (wait until November 2018 for that card) – in front of key domestic fiscal and international policy. With an economy that requires desperate infrastructure investment and hotspots around the world that need leadership and calm diplomacy, the end of the "Survivor: White House" edition is needed quick smart.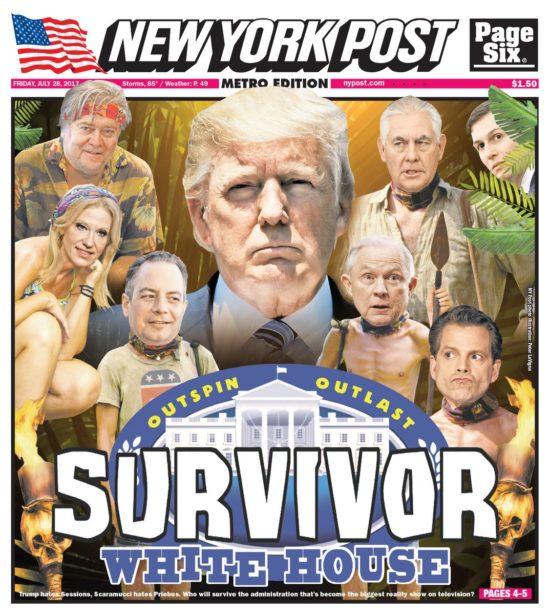 By the way, two down already on that front cover!
Its not just the White House that can't do anything but fight among itself, the Republican controlled Congress has been unable to pass its own healthcare package spending countless (actually nearly 400) hours debating itself into a corner. The bright side to this front stabbing of Obamacare is at least its encouraging some bipartisanship efforts to get the legislative roadblocks moving. From CNN:
A group of around 40 House Republicans and Democrats known as the Problem Solvers Caucus has endorsed an outline of ideas aimed at making urgent fixes to Obamacare. While there is no legislative text yet, members in the caucus are moving quickly to seize the defeat of a Senate bill last Friday to garner broader support for their proposals — and force the GOP to ditch its quest to gut the current health care law once and for all.
This is important news for Australian watchers because markets are not enjoying this continued chaos. The US dollar remains under pressure falling against Euro and other majors again last night marking the fifth straight month of decline.
About the same trajectory as Trump's approval ratings…