by Chris Becker
Another sea of red across Asian stock markets today as tensions overflow between Pyongyang and Mar-a-lago. The massive lift in volatility on US stocks overnight translated into falls everywhere, particularly local markets which broke significant support. A mixed mood on USD though, with the Yen finding buyers on the safe haven while commodity proxy Aussie dollar fell.
In mainland China the Shanghai Composite has sold off signficantly, down over 1.5% to be at  3210 points as its marks a possible end to its bear market rally.  The Hong Kong based Hang Seng Index is doing the same, falling 1.6% and breaking daily support to be below 27000 points. This sets up for a retracement down to 25300: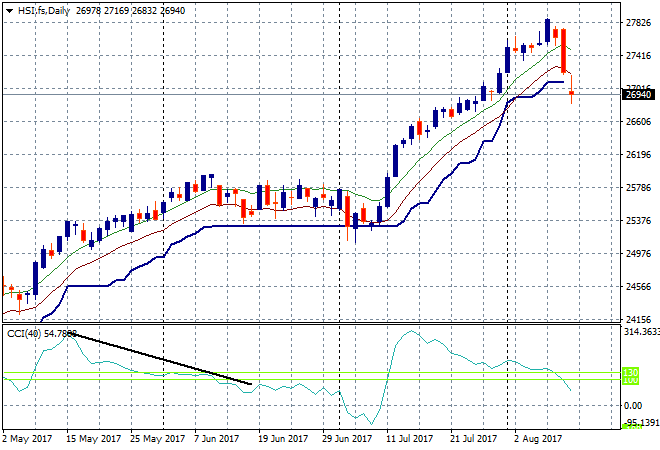 Japanese stocks again closed with scratch sessions, with the Nikkei off only a few points but remaining below the 20,000 point level. The USDJPY pair is hovering here just above the 109 handle after a big fall overnight, but as the daily chart shows, below the weekly support line: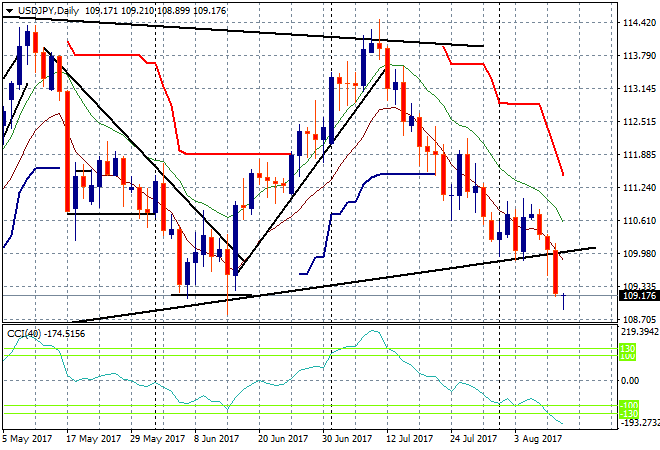 S&P futures are steady for now, but it could get ugly tonight: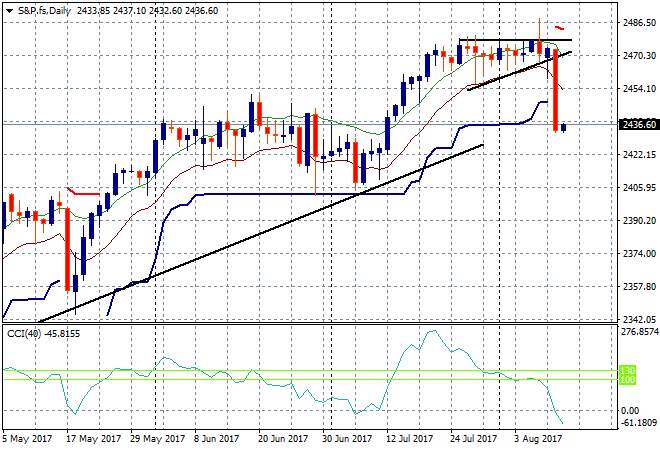 The ASX200 sold off straight from the start of the session strong and closed 1.2% lower to be at 5693 points. This takes it below the closely watched 200 day moving average and if US stocks follow a similar path tonight, puts paid to a significant correction, possibly down to 5200.
The Aussie dollar remains at three week low sitting on tentative support at 78.60 against USD. There's been a small blip higher in the last couple hours but price is holding tentatively here as we await the City to open: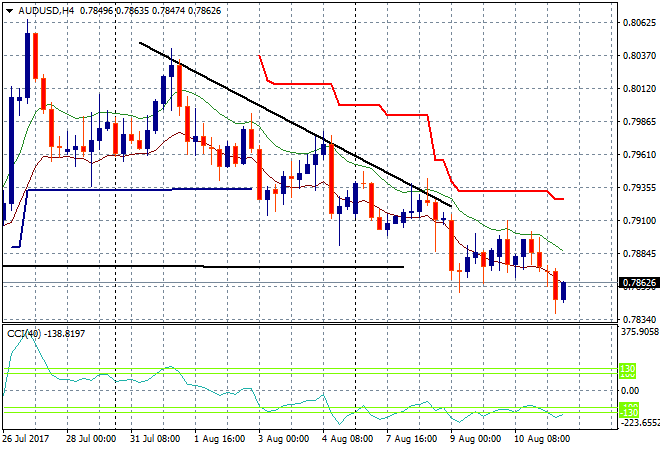 The data calendar concludes the week with US CPI for July plus a private oil rig count.