The author of the 2017 Household Income and Labour Dynamics in Australia (HILDA) survey has reportedly questioned Labor's claim that inequality is at a 75-year high. From The Australian:
Roger Wilkins said although the news was grim, it did not back up Labor leader Bill Shorten's oft-repeated claim that inequality is at a 75-year high.

"I would push back a bit against that very broad sweeping statement that inequality is at a 75-year high, not just because if anything inequality looks like it's been edging downwards since the GFC, but also because 75 years ago we didn't have Medicare, we had a much less progressive income tax system, so I think when you take a broader look at the distribution of economic wellbeing across the community, I think Australia is a more equal place than it was even 40 years ago," Professor Wilkins told Sky News.

Labor employment spokesman Brendan O'Connor said the HILDA figures confirmed Labor's message about growing inequality, particularly among middle and working class families.

"What we're seeing is a widening gap between the very rich in our society, and those people who are earning their capital from their hard work," Mr O'Connor told ABC radio…

"You can stand back and look at, for example, the latest GDP figures that show employees are now receiving 51.5 per cent of income, which is now the lowest in more than 50 years.

"You can see the minimum wage 20 years ago was 63 per cent of the median wage. It's now down to 53 per cent of the median wage.
"So this gap is widening, and there's a series of reasons…
The first thought that sprung to mind when reading this latest salvo in the inequality debate is: what about the inequality of wealth? Why hasn't that rated a mention?
While income inequality may not be worse than 75 years ago, can we say the same about wealth?
We know from the latest Census that home ownership among younger cohorts has collapsed, whereas it has remained steady or increased among older cohorts: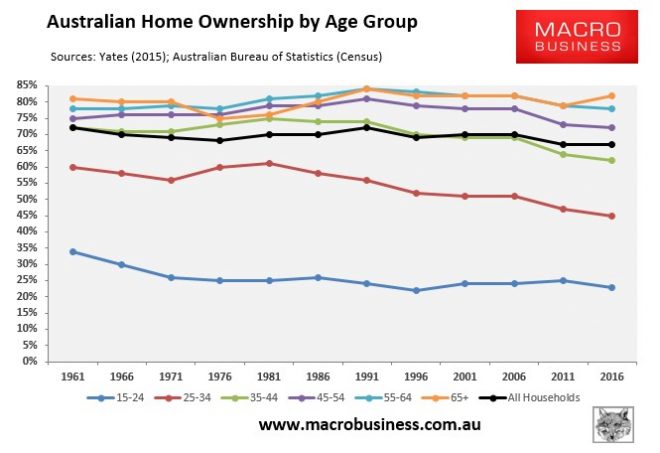 And this was backed-up by the HILDA survey:

For example, the rate of home ownership among 18 to 39 year olds declined from 36% in 2002 to 25% in 2014. And within this same age group, the decline in home ownership has been largest for families with dependent children, falling from 56% to 39%.
Moreover, even for those in this group who have managed to buy a home, mortgage debt has risen dramatically. In 2002, 89% of home owners in this age range had mortgage debt, whereas by 2014 this had risen to 94%.
The HILDA survey also showed that differences in average wealth by age have grown dramatically. For example, in 2002 the median net wealth of those aged 65 and over was 2.8 times that of people aged 25 to 34, whereas in 2014 this ratio had increased to 4.5: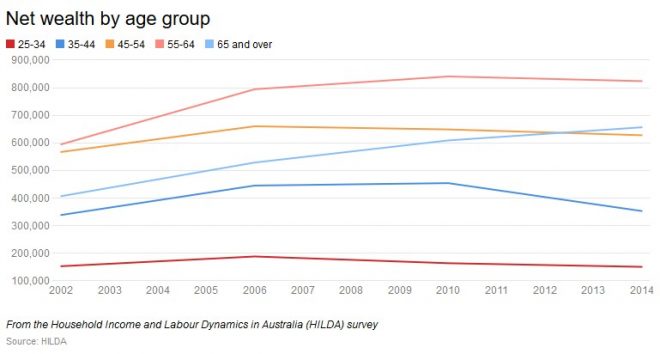 Put simply, inequality of wealth must also be considered, which bolsters the case for Labor's inequality agenda.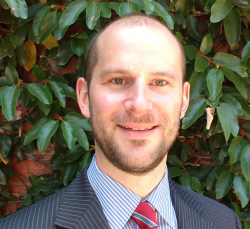 Latest posts by Unconventional Economist
(see all)