The oligarchs have spoken:
The South Australian Liberal opposition has decided to block the Weatherill government's $370 bank tax.

The decison came after a party room meeting today, ahead of Opposition Leader Steven Marshall's budget reply speech tomorrow.

"Jay Weatherill's toxic new tax is a desperate move from a tired and arrogant government," Mr Marshall said after the meeting.

"If it is introduced Jay Weatherill's toxic new tax will be paid by South Australians who are already struggling with the highest unemployment in the nation, crushing electricity bills and Labor's massive ESL tax.

"The Weatherill Labor Government's latest tax grab will put a wrecking ball through the struggling South Australian economy by killing off jobs and investment."

"The Liberal team has listened to South Australians who cannot afford to pay more Labor taxes and are crying out for new investment and job creation."
The states should get band together urgently and apply a pro-rata levy right across the nation. The correct pricing for public support is 18bps on bank liabilities. Today it is 6bps. There are 12bps still going into private hands for profit at the public's risk.
Get to it you cowards.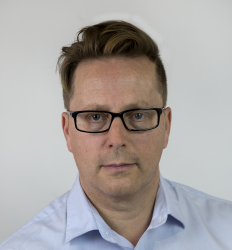 Latest posts by Houses and Holes
(see all)