by Chris Becker
A slow start to the week in Asia as Japanese markets are closed, negating the effect of a stronger Yen, while Chinese growth numbers came in slightly higher than expected, which should re-fuel the rally on Wall Street and in Europe tonight.
In mainland China the response hasn't been as expected on stocks, with the Shanghai Composite closing down nearly 1.5% lower to buckle below support at what was previous resistance at 3200 points. The Hong Kong based Hang Seng Index however is up 0.3% making good on its recent breakout and well above 26,000 points: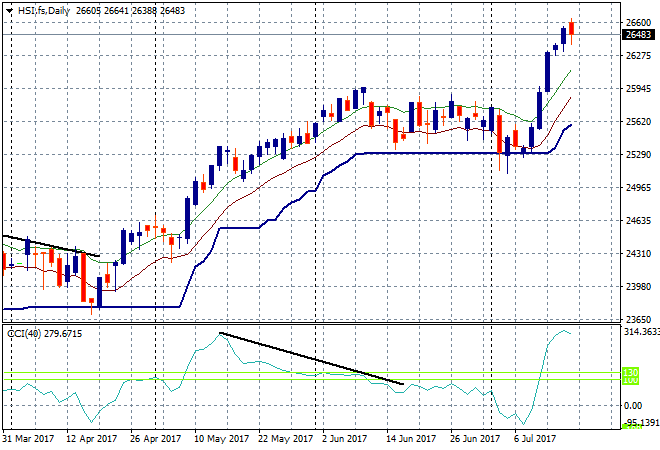 Japanese stocks are closed today for a holiday, with trade in USDJPY lighter than usual.  The Monday morning gap didn't present itself though, with a small blip up to the 112.60 level after finding a temporary base on Friday at the 112.30 level. I'm not expecting much upside here with this truncated session: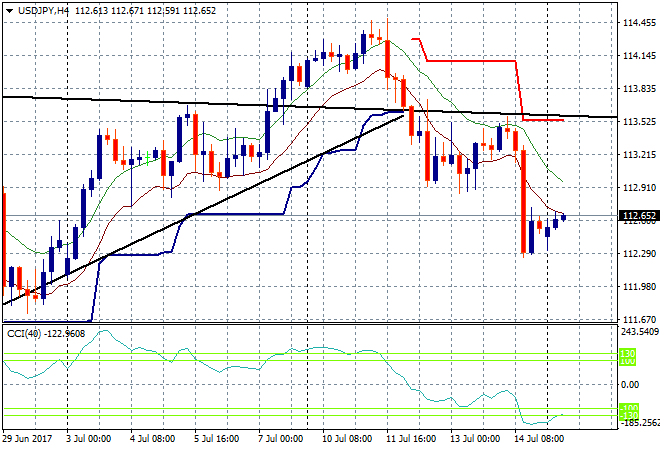 S&P futures are steady as she goes, but we should see a return to the bullish phase along with new earnings results: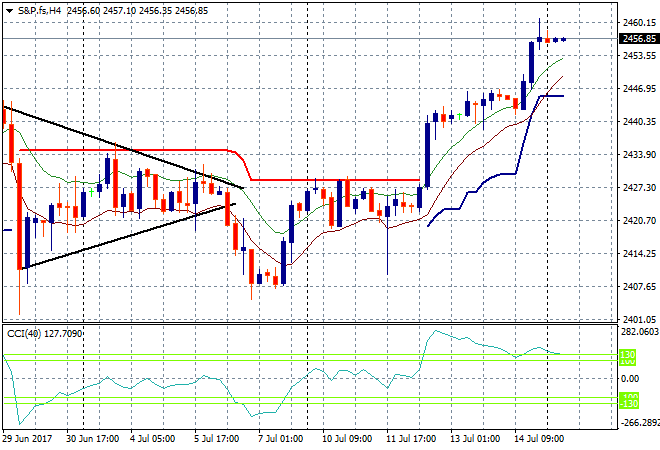 The ASX200 had a flat start to the session, and then sold off going into the Chinese GDP print before recovering for a mild loss on the day, down 0.2% to 5755 .  This was mainly due to a minor selloff in banks as energy and iron ore stocks had a good run.
The Aussie dollar remains well above the 78 handle breached on Friday, but has fallen back some given the lack of trading in Asia today, where it could be tested as the City opens tonight. The key level to watch here is that long held resistance line at 77.20 in red: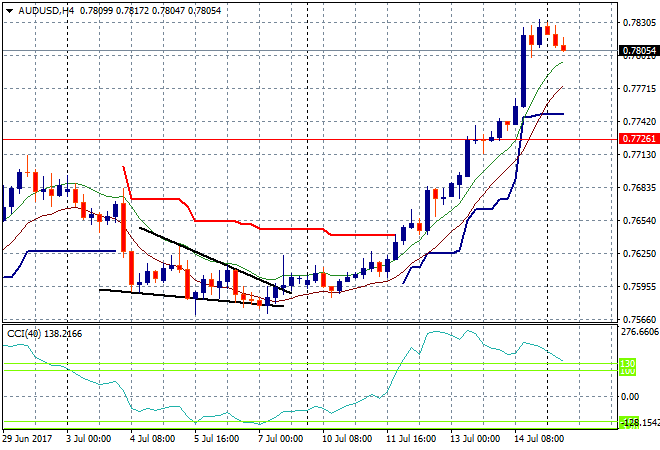 The data calendar starts with a quiet one overnight, namely the final CPI EZ wide print for June, and then NZ CPI in the wee hours of the morning tomorrow.