Via the ABC:
Resources Minister Matt Canavan has quit Cabinet after his mother told him he was an Italian citizen last week.

The conservative Queensland senator was the minister for resources and northern Australia and is considered a rising star of the National Party.

Deputy Prime Minister Barnaby Joyce will take over Senator Canavan's Cabinet responsibilities while his eligibility is determined by the High Court.

It comes just weeks after two Greens senators, Larissa Waters and Scott Ludlam, resigned from Federal Parliament due to their own dual citizenship.

When Mr Ludlam resigned, claiming he had no idea he was a New Zealand citizen, the Prime Minister described it as a "remarkable oversight".

The constitution disqualifies potential candidates from election if they hold dual or plural citizenship.

Senator Canavan, who was elected in 2013, told reporters in Brisbane that he was not born in Italy and had never visited the country.

His mother, who has never visited Italy either and was born in Australia, registered herself and her son for overseas citizenship at the Italian consulate in Brisbane in 2006.

"According to the Italian Government, I am a citizen of Italy," Senator Canavan said.

Senator Canavan, a former chief of staff to Mr Joyce, said he did not sign the Italian citizenship papers himself.

"I had no knowledge that I had become an Italian citizen, nor had I requested to become an Italian citizen," he said.

"Following the resignation of [former] senators Ludlam and Waters last week, my mother raised with me the possibility that I was, in fact, an Italian citizen on Tuesday evening."
young, conservative minister seen as a rising star of the National party and a close ally of Deputy Prime Minister Barnaby Joyce.

The 36-year-old Queensland senator was elected in 2013 and promoted to cabinet after the 2016 election.

He's been a tireless advocate for the proposed Adani coal mine.

He's a former executive at KPMG, an economist at the Productive Commission and a chief of staff to Mr Joyce.

Earlier this year he criticised Westpac bank's decision to refuse finance for mining projects in the Galilee basin, where the Adani mine would be based.

Senator Canavan has repeatedly called on states to end state bans on gas exploration and extraction, accusing them of undermining energy security.
After giving The Greens a fearful pounding, suddenly it's a different tune at the Loon Pond:
Malcolm Turnbull and the entire government need Matt Canavan to fight and win an argument in the High Court to keep his place in parliament — and to do so as swiftly as possible.

Canavan has a problem quite unlike the citizenship questions that led two Greens senators, Scott Ludlam and Larissa Waters, to resign from the upper house. Both were born in other countries — the first in New Zealand, the second in Canada — and had reason to check their citizenship at the time they stood for the Senate.

Canavan was 25 at the time his mother chose to take up her right to become an Italian citizen. She did so without him. Canavan did not sign any form, did not make any registration and never took up any similar rights himself. He was born and raised in Australia.

He is right to stay in the Senate while seeking a decision by the High Court, sitting as the Court of Disputed Returns, to decide whether he falls foul of section 44 of the Constitution.
Neither Scott Ludlam nor Larissa Waters signed any papers. They were born in New Zealand and Canada respectively. Taking a crap in a foreign nappy is hardly volition.
Canavan should go just they did. Challenging the rule to save one dud senator is bad politics when others have already taken the high road.
But bad politics is what Turnbull does best, from Richo:
Imagine Bill Shorten's surprise when, shortly after his appearance on the ABC's The Insiders on Sunday, the phone rang and it was Malcolm Turnbull on the line. The Prime Minister immediately offered support for Shorten on the question of four-year parliamentary terms.

To say this was political ineptitude at its worst just about covers it. What was Turnbull thinking? When you are on the wrong side of public opinion why give the electorate another chance to see the widening gap between you and the rest of the country?

…Newspoll came out and confirmed Turnbull's adoption of his personal anthem — the Bob Geldof song I Don't Like Mondays.

…Not only is there no sign of improvement, there is no sign that Turnbull or his mates have any idea of how to achieve any improvement.

Coalition members must know by now that a wounded Turnbull has to go.

The question remains who will deliver the coup de grace.
Who knows but let's get on with it.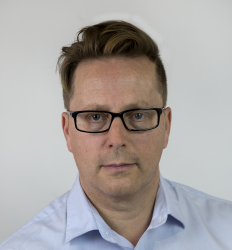 Latest posts by Houses and Holes
(see all)