From Reuters:
China's Politburo, the Communist Party's top decision-making body, said Beijing will implement a "proactive" fiscal policy and "prudent" monetary policy in the second half of the year, the official Xinhua news agency reported on Monday.

China will also strengthen coordination of financial regulation, stabilize the property market and prevent systemic financial risks, according to a statement following the meeting chaired by President Xi Jinping.

"While fully affirming economic performance, we must at the same time clearly recognize the many problems and contradictions in the economy," the meeting decided, according to Xinhua.

The meeting also stressed the need to address debt risks.

"We must actively and steadily resolve built-up government debt risks, effectively regulate local government debt financing, and resolutely curb the increase in hidden debt," the statement issued after the meeting said.
Yet, via Bloomie:
China's benchmark money-rate rate came off this month's highs, with the central bank boosting its cash injections by the most in five weeks amid concern mounting maturities may trigger a liquidity squeeze.

The People's Bank of China pumped in a net 220 billion yuan ($32.6 billion) via open-market operations on Monday, the most since June 16. That followed the biggest weekly injection since January, when funding demand spiked ahead of the Lunar New Year holidays. A combined 678.5 billion yuan of reverse-repurchase contracts and Medium-term Lending Facility loans are coming due this week, which will drain cash from the financial system.
SHIBOR is similar: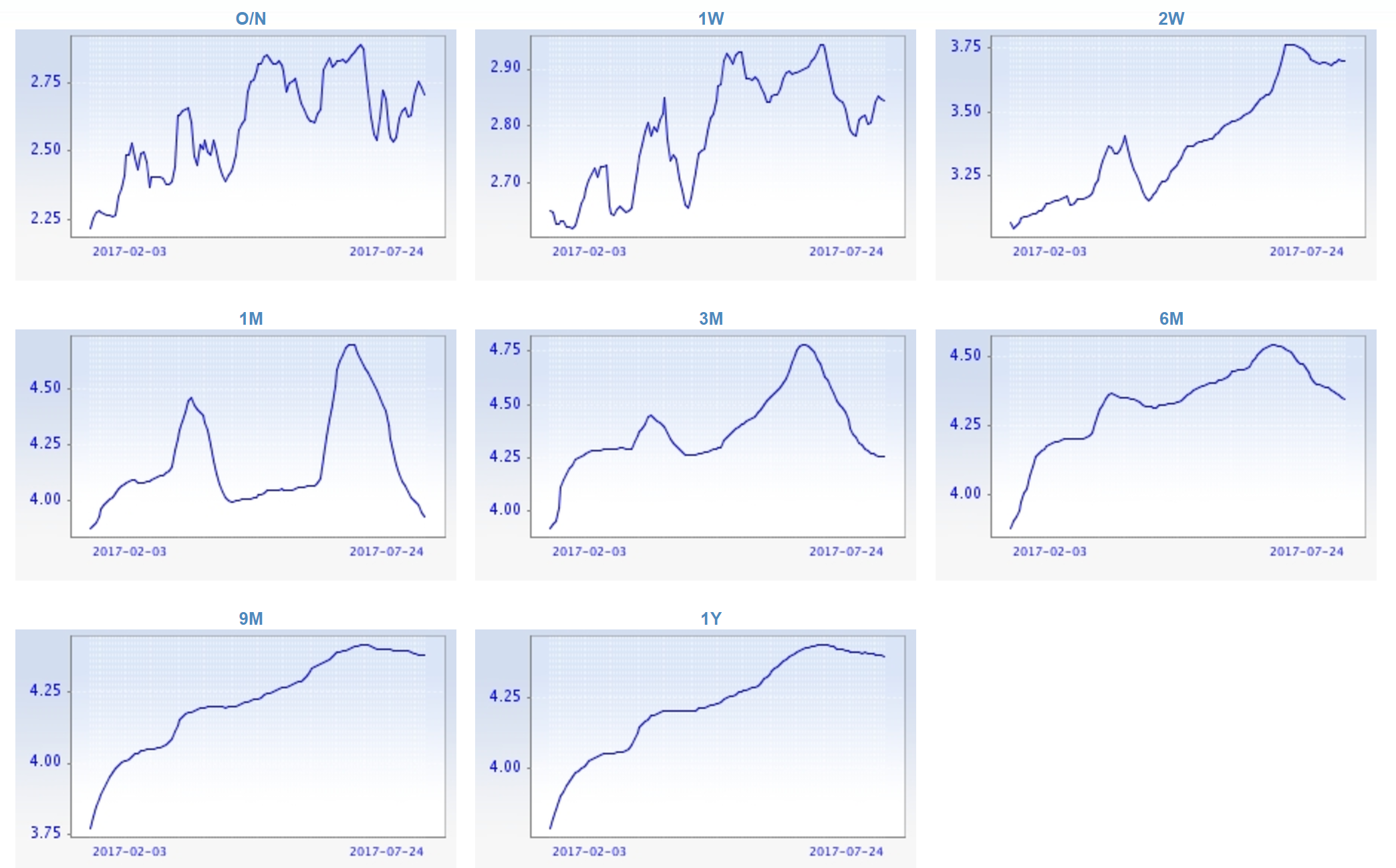 Steady as she goes, basically. A slow slowing ahead.