Via SCMP:
Beijing will hold a long-delayed key financial work conference this month, putting the focus on financial security in the run-up to an expected changing of the top Communist Party guard later this year, sources and Chinese media said on Wednesday.

The big issues up for debate could include an overhaul of the financial regulatory regime, financial security and opening up of the financial markets, the sources said.

The first National Financial Work Conference was held in November 1997 during the Asian Financial Crisis. The conference is held once in five years to determine the direction of financial regulation and reform.

The upcoming fifth conference was delayed by more than a year as decision makers struggled to agree on the best way to keep financial markets in check. The need for better regulation came to a head after watchdogs were accused of failing to adequately respond to a stock market meltdown two years ago.

The conference will be held at the same time as a closed-door meeting on global and domestic economic conditions in the second half of the year, business news service Caixin reported.

Observers said the conference would lay down a framework and direction for changes to the financial regulatory regime, with the big steps to be taken after the national party congress in autumn.

The changes were expected to centre on the creation of super regulator above the existing set of agencies and operating out of the central bank, Caixin reported.

The report said the super regulator's committee would be led by senior State Council officials, with the central bank governor in charge of day-to-day operations.

Renmin University finance professor Zhao Xijun said the main theme of the conference would probably be warding off financial risks, and better monitoring of new risks from fin-tech growth.
Here it is then. Deleveraging ahead?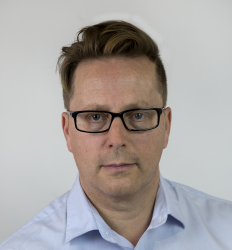 Latest posts by David Llewellyn-Smith
(see all)