Via the AFR:
Mr Bowen cited three "compelling" reasons for the new look at the financial service regulator, the Australian Prudential Regulation Authority (APRA) and the corporate regulator, the Australian Securities & Investments Commission (ASIC).

These are Australia's soaring household debt driven by an investor-led property boom; a raft of "ad hoc" powers given to ASIC and APRA by the Turnbull government to try to keep at bay calls for a royal commission; and the implications of the rapid rise of Fintech, an area, he says, that "warrants a regular close eye given the rapid change occurring".

Mr Bowen will note that while household debt has dropped in the United States and the United Kingdom since the global financial crisis, "the same can't be said for our household debt which", in 2015, the OECD said had reached 212 per cent of disposable income and is higher now.

"Australia's household indebtedness has gone in the other direction with an investor-led property boom playing a major role. We are going against international trends, and in the wrong direction," he will say.

"Australia is now amongst the highest of all advanced nations when it comes to the indebtedness of households as a proportion of the economy." He blames negative gearing and capital gains tax deductions for investors, two tax breaks Labor wants to pare back, as helping fuel the investor boom.

"As the RBA has maintained historically low official cash rate settings, concerned about weak business investment, and not wanting to add to upward pressure on the Australian dollar, macro-prudential regulation has evolved to facilitate macroeconomic fine tuning.

"It seems that macro-prudential regulation today, conducted by APRA, provides a set of monetary policy instruments at least as important as the official cash rate."

Mr Bowen says these developments "have arguably blurred the lines of institutional accountability in ways that were not anticipated by the Financial System Inquiry". This, in turn, has increased the importance of the role of the Council of Financial Regulators, the coordinating body for the regulatory agencies, the RBA, APRA, ASIC and Treasury.

…"Reflecting on these issues, it's difficult not coming to the conclusion that the government's refusal to follow Labor's lead on a royal commission is now having more far reaching and unintended consequences for our broader financial architecture."
In effect, this is now a royal commission probing the entire post-mining boom Dumb Bubble, the housing blow-off that regulators deliberately blew to offset the unexpected collapse of a mining boom that they saw running for thirty years.
The questions of diffused responsibility around regulators do need to be addressed. And household debt is an open question. But what can a royal commission usefully deliver on these questions without diffusing the more precise focus on illegal and unethical bank behaviours?
And if you're going to go this way then how can you leave out visa corruption, foreign buyers and mass immigration which have also played key roles in driving household debt, as well as wedging traditional regulatory roles?
I imagine Bowen aims to bolster the environment for his negative gearing reforms but this thing is turning into a monster so large that it may be master of nothing.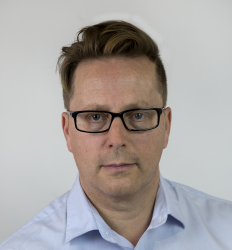 Latest posts by Houses and Holes
(see all)