The gas industry is set for another showdown with government over LNG exports after Federal Resources Minister Matt Canavan declared he was "underwhelmed" by the commitments so far from producers to address the east coast gas shortage while exporters insist that restricting exports would do more harm than good.

Senator Canavan said he was writing on Monday to the national competition watchdog, the energy regulator and other industry players to kick off the formal process of deciding whether 2018 should be declared a "shortfall year" under the new Australian Domestic Gas Security Mechanism policy, which would trigger LNG export restrictions.

He said it was "not sustainable" that Australia is on its way to becoming the world's biggest LNG exporter while local gas users were forced to pay "some of the highest prices for gas in the world".

But Santos chief executive Kevin Gallagher said the company is "confident of delivering outcomes that will meet the requirements of government and domestic customers". Santos' GLNG venture would be most affected by the LNG export controls envisaged by the new policy.

Mr Gallagher, who has argued the "apparent" gas crisis on the east coast is an issue of cost, not supply, called on federal and state governments to work with industry to implement policies that encourage new supply. He said Santos had already increased drilling in both the Cooper Basin and across its GLNG acreage to help deliver supply for the domestic market.

Meanwhile, gas industry spokesman Malcolm Roberts warned that restrictions on LNG exports would only jeopardise future supply by deterring investment just when the sector needed to invest up to $50 billion to bring on new fields.

But Australian Industry Group head Innes Willox welcomed the minister's move, pointing to "ruinous" gas prices that are also putting huge pressure on electricity supply.
Mr Gallagher is certainly in the running for UnAustralian of the Year. Spot gas prices are today at $8.69Gj when the same gas can be bought in Japan at $7.10Gj. Export net back should be around a $5.50Gj local price. The much more important contract prices are considerably worse with local prices at $15-20Gj versus the same gas in Japan for $8.84Gj which should be $7.30Gj here.
Deploy the export cap and force STO to take responsibility for its outrageous lies:
As Santos worked toward approving its company-transforming Gladstone LNG project at the start of this decade, managing ­director David Knox made the sensible statement that he would approve one LNG train, capable of exporting the equivalent of half the east coast's gas demand, rather than two because the venture did not yet have enough gas for the second.

"You've got to be absolutely confident when you sanction trains that you've got the full gas supply to meet your contractual obligations that you've signed out with the buyers," Mr Knox told ­investors in August 2010 when asked why the plan was to sanction just one train first up.

"In order to do it (approve the second train) we need to have ­absolute confidence ourselves that we've got all the molecules in order to fill that second train."

But in the months ahead, things changed. In January, 2011, the Peter Coates-chaired Santos board approved a $US16 billion plan to go ahead with two LNG trains from the beginning….as a result of the decision and a series of other factors, GLNG last quarter had to buy more than half the gas it exported from other parties.

…In hindsight, assumptions that gave Santos confidence it could find the gas to support two LNG trains, and which were gradually revealed to investors as the project progressed, look more like leaps of faith.

…When GLNG was approved as a two-train project, Mr Knox assuredly answered questions about gas reserves.

"We have plenty of gas," he told investors. "We have the ­reserves we require, which is why we've not been participating in acquisitions in Queensland of late — we have the reserves, we're very confident of that."

But even then, and unbeknown to investors, Santos was planning more domestic gas purchases, from a domestic market where it had wrongly expected prices to stay low. This was revealed in August 2012, after the GLNG budget rose by $US2.5bn to $US18.5bn because, Santos said, of extra drilling and compression requirements.
The only problem with the ADGSM is it too slow and too weak. Recall that this is the primary driver behind higher power bills as well given gas sets the marginal cost of electricity in the NEM owing to where it sits in the wholesale electricity market bid stack. See Australian Energy Market Operator description below: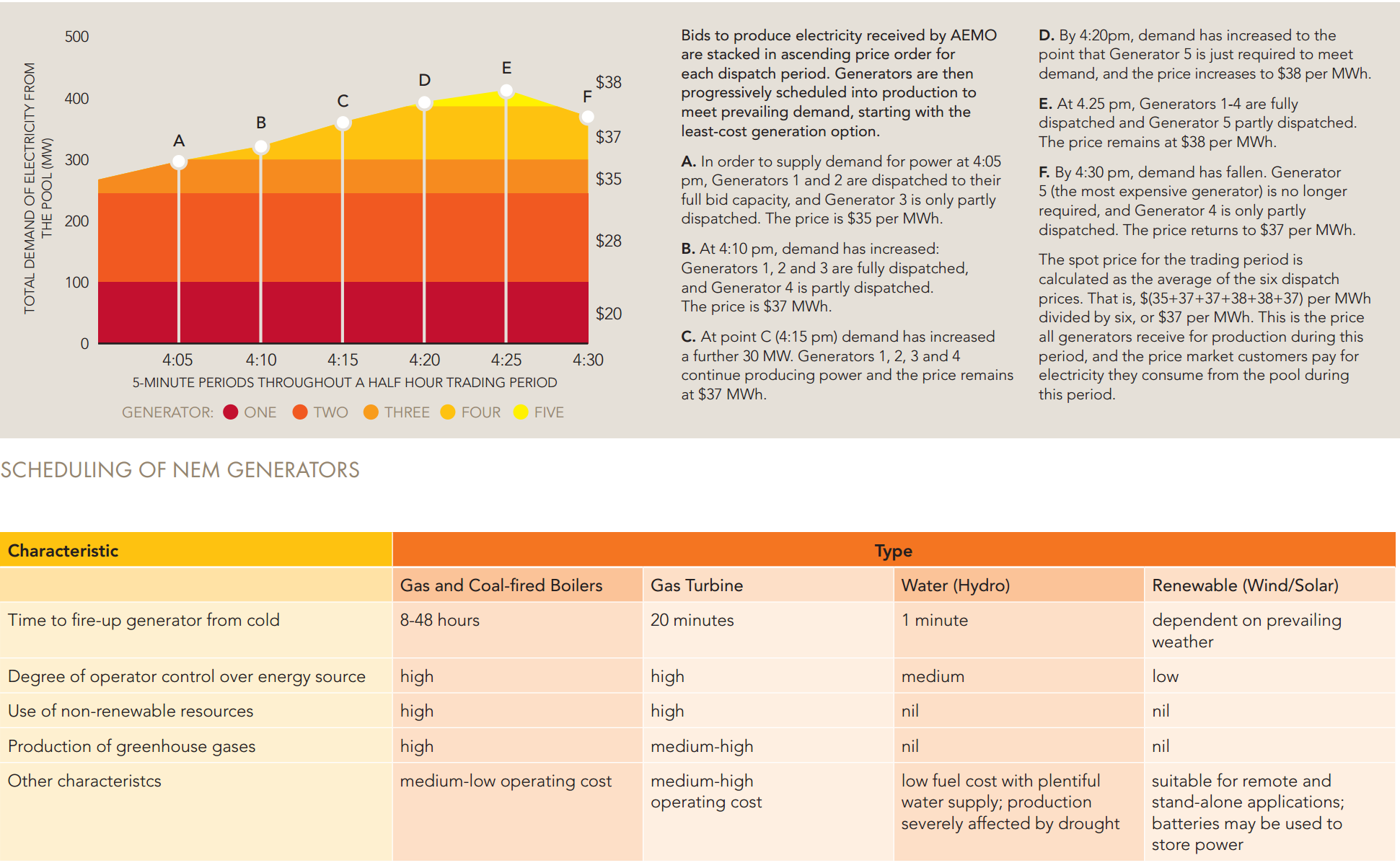 Thus we're seeing massive energy cost spikes across the east coast, and this:
TENS of thousands of people across Sydney are on the verge of having their lights turned off, with the government forced to roll out rescue cheques in a bid to help struggling families pay their electricity bills.

Calculations from The Daily Telegraph can reveal there are roughly 68,400 homes across NSW at risk of having their power cut because they cannot afford their rocketing bills.

It comes as the NSW government boosts the budget for their Energy Accounts Payments Assistance (EAPA) scheme to $17.1 million for this year. The scheme gives emergency $50 vouchers to households at risk of power disconnection — with the average household needing five vouchers

Data released exclusively to The Daily Telegraph reveals Western Sydney is being hit the hardest, with the top 10 metropolitan postcodes needing the most government help to pay bills all in the region.

Campbelltown is set to receive the most financial help in the metropolitan area, with $404,750 set aside to help families pay their bills. Calculations by The Daily Telegraph reveal there an estimated 1619 families there at risk of disconnection.

Auburn is second on the list of areas facing the most bill pressure with $317,650 allocated and 1270 households estimated to be at risk of disconnection, followed by Blacktown and Bankstown

NSW Energy Minister Don Harwin is so concerned that he revealed he has ordered the Independent Pricing and Regulatory Tribunal (IPART) to investigate what is causing the soaring bills amid accusations energy providers are price-gouging customers­.
Perhaps they should move to Japan.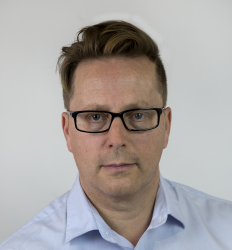 Latest posts by David Llewellyn-Smith
(see all)