After Australia was last month placed on a watch list by the global regulator – the Financial Action Taskforce (FATF) – for failing to comply with money laundering and terrorism financing reforms, ANZ Bank has blamed a lack of political will by successive Australian governments for failing to extend anti-money laundering (AML) laws to cover real estate gate keepers like realtors, lawyers and accountants. From The ABC:
Australia's hot property market is an attractive haven for criminals, with estimates that billions of dollars of dirty money is being laundered through residential property.

Australia's anti-money laundering law does not cover real estate agents, lawyers and accountants, despite promises when the law was enacted in 2006 that the legislation would be widened.

ANZ's head of financial crime, Guy Boyd, is scathing of the failure of subsequent governments to extend the legislation.

"There's been probably a lack of political will and that's probably been driven by some very vocal opposition from those industry sectors," Mr Boyd told the Business in an interview…

International bodies like the Financial Action Task Force and Transparency International have slammed Australia's lack of action on forcing lawyers, real estate agents and accountants to report suspicious transactions.

Mr Boyd said the lack of regulation makes Australia an attractive target for money launderers.

"I think Australian real estate is obviously an attractive destination for capital, both legitimate and illegitimate," he said.

"I wouldn't know if it I would call it a haven but certainly it is a place of choice for illegitimate money."
Absolutely spot on. Transparency International recently ranked Australia as having the weakest anti-money laundering laws in the Anglosphere, failing all 10 priority areas. This follows the Paris-based Financial Action Taskforce's 2015 evaluation that Australian homes are a haven for laundered funds, particularly from China, as well as similar warnings from Austrac.
Legislation to implement the second tranche of anti-money laundering (AML) legislation covering real estate gate keepers has been gathering dust for a decade.
The end result is that realtors, lawyers, accountants and other real estate gate keepers are currently exempted from AML requirements. And this exemption has provided an easy avenue for foreign buyers to launder funds through Australian property.
Perversely, if somebody wants to set up an account to place a $100 bet at Sportsbet, or invest $1,000 into a managed fund, then they must provide sufficient identification under the AML Act. But if they want to launder millions of dollars through an Australian home, few questions are asked. It makes absolutely no sense.
The Australian Government is currently undertaking yet another consultation on implementing the second tranche of AML legislation, and has promised to finalise the new rules by the end of this year. However, the Government set similar deadlines 2008, 2010, 2012 and 2014, all of which failed to deliver legislation.
As noted by ANZ above, lobbying pressure from industry rent-seekers is largely to blame for the lack of political action. Just consider "Highrise" Harry Triguboff's comments today in The AFR regarding Chinese buyers:
"The problem with Australians is they are very slow. They ask their lawyer, they ask their financial adviser, they ask their family, they ask everybody. The Chinese don't ask anybody, they come off the plane, buy their unit and go."
We couldn't have proper checks, could we? Because that would slow down sales.
It's almost as if the Australia Government prefers to cooperate as a launderer of corruption and dirty money than deal with the negative effects on young first home buyers.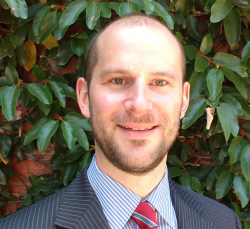 Latest posts by Unconventional Economist
(see all)