The REINZ has released its house price data for May, which revealed a 0.1% seasonally adjusted monthly rise in the national median house price, with prices up 6.2% year-on-year: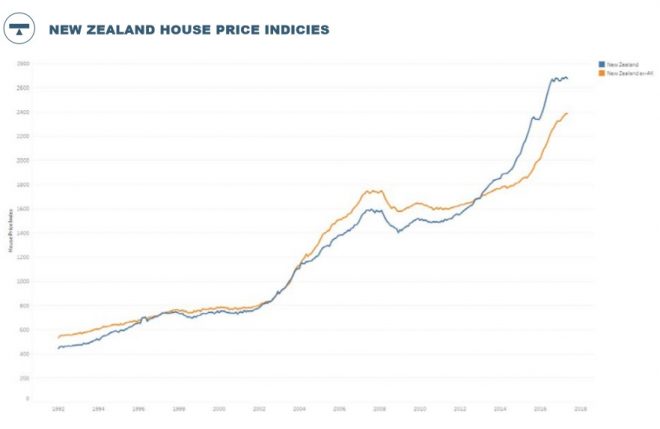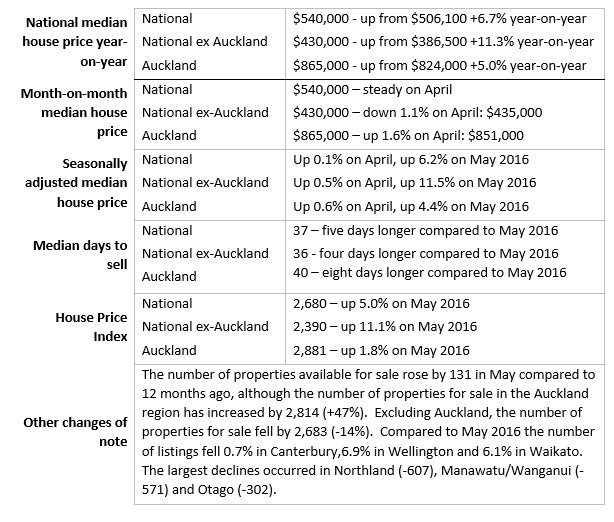 Outside Auckland, house prices rose by 0.5% in May, with prices up 11.5% year-on-year.
Looking at the major cities, Auckland's seasonally adjusted median house price rose by 0.6% in May to be up 4.4% year-on-year. Christchurch's fell by 3.2% in April and by 1.1% year-on-year. Whereas Wellington's median house price fell by 1.9% in May but was up 11.2% year-on-year: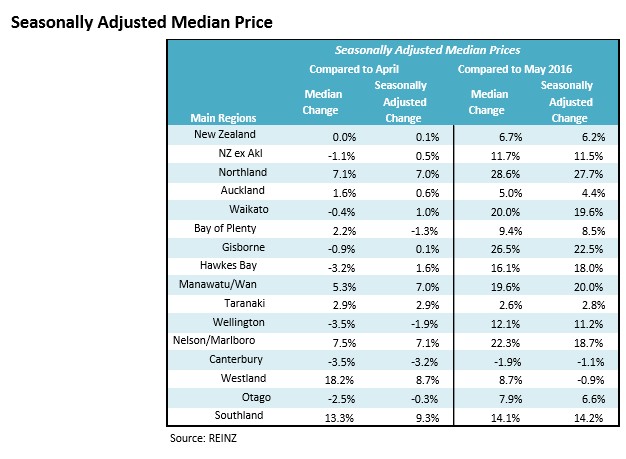 Sales volumes remain weak, down heavily across all major markets – especially Auckland – in year-on-year terms: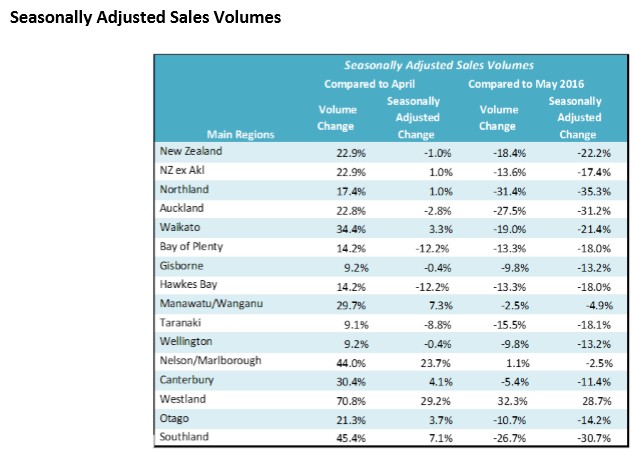 Finally, the decline in sales volumes has been widespread, but more concentrated at the "affordable" price points, suggesting first home buyers continue to suffer: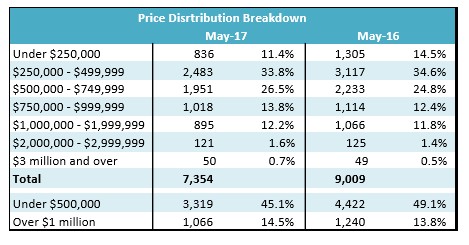 As shown above, the number of homes sold below $500,000 collapsed from 4,422 in May 2016 to just 3,319 in May 2017, whereas the number of homes sold between $500,000 and $749,999 fell from 2,233 in May 2016 to 1,951 in May 2017.
By contrast, the number of home sales above $1 million fell from 1,240 in May 2016 to 1,066 in May 2017.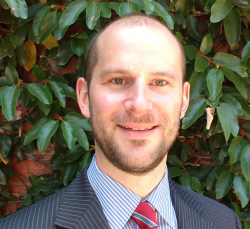 Latest posts by Unconventional Economist
(see all)