Retiring BHP chairman, Jac Nasser, gave a speech yesterday to The Australian's Competitive Advantage Forum whereby he strongly defended Australia's mass immigration 'Big Australia' program. From The Australian:
Mr Nasser said he was keen that Australia remained open to migrants as, like the US, the nation was built and developed by overseas-born workers…

"I'm the son of an immigrant who served in the Australian Air Force in Lebanon in the 1940s … Australia has given me great opportunity and a great start to my career".

"I do agree that unemployment and underemployment is an issue … if we are serious about addressing the skill shortage in this country then immigration is just as important and developing talent locally"…

"We are at a tipping point right now and the decision that we take will determine whether we continue as a great country socially and economically, or if we retreat and become one of those countries that are in the game and then drop out."
What elites like Jac Nasser need to realise is that Australians as a whole (MB included) support a sensible immigration program that is compatible with the economy, environment, and infrastructure. However, what we don't support is being force fed hundreds of thousands of migrants each year, mostly into Sydney and Melbourne, in the process clogging-up our roads, public transport, schools and hospitals, making housing increasingly expensive for the younger generations, and pushing down wages.
Immigration is a bit like salt. A little improves the dish, but too much destroys it. And running a permanent migrant intake of 200,000 per year – more than twice as big as the long-term average and even higher than during the mining boom – makes little sense when there is significant spare capacity in the labour market (and record low wages growth), there is appalling congestion in the major cities, and housing affordability is woeful.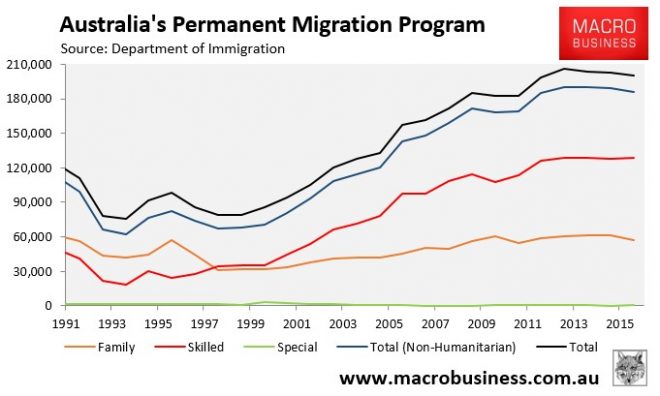 When elites like Jac Nasser champion immigration they are not doing so for the benefit of Australia, no matter what they think. They are essentially defending the huge upside to capital owners of having lower wages, higher asset prices and broader if more shallow demand.
It is a form of class warfare that lowers ordinary workers' living standards, raises resentment in the community, and runs the risk of driving a backlash against the very immigration and multiculturalism that Jac Nasser champions.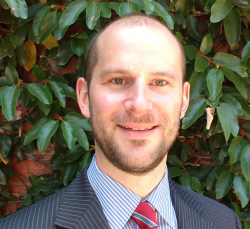 Latest posts by Unconventional Economist
(see all)