See the latest Australian dollar analysis here:
From CME Group senior economist Erik Norland:
The Aussie has dropped 35 per cent or so off its highs, but that doesn't necessarily mean that it has finished dropping. "Where the currency is trading now doesn't look particularly aberrant either up or down.

The Australian dollar could revisit it's all-time lows…the risks are there: either its 2008 low of US60¢, or maybe even lower.

The Australian dollar correlates very highly to certain commodities, including iron ore and coal prices…both exported in great quantities to China; they are like canaries in the coal mine in terms of how the Chinese economy is doing, and we think there are a lot of reasons to be concerned about China.

As they crack down on lending it is possible that their housing and construction markets will go into reverse, which would be very, very bad news for iron ore.

I would not be surprised if iron ore retests its lows of around $US40 [a tonne], and possibly even goes through those lows. It could even break below that and hypothetically go down to $US20, which is where it was valued a long time ago. There's a lot of potential downside there.

For most of the last decade debt levels were very, very far below those of Europe and the US, which explains why Australia did not experience a major financial crisis in 2008. Now debt levels have essentially caught up.

…I think the future of the Australian economy is to be fairly slow going with low interest rates, possibly buffered by a much, much weaker currency.
Some good stuff there. It remains the MB view that iron ore will, indeed, bottom in the $20s and the Aussie dollar crash to all-time lows. And that means a great deal of harm not just to prices but to export volumes (and therefore GDP) as the junior sector collapses and Fortescue is rationalised.
This is the key assumption behind the MB view that Australia's terms of trade will revert to mean: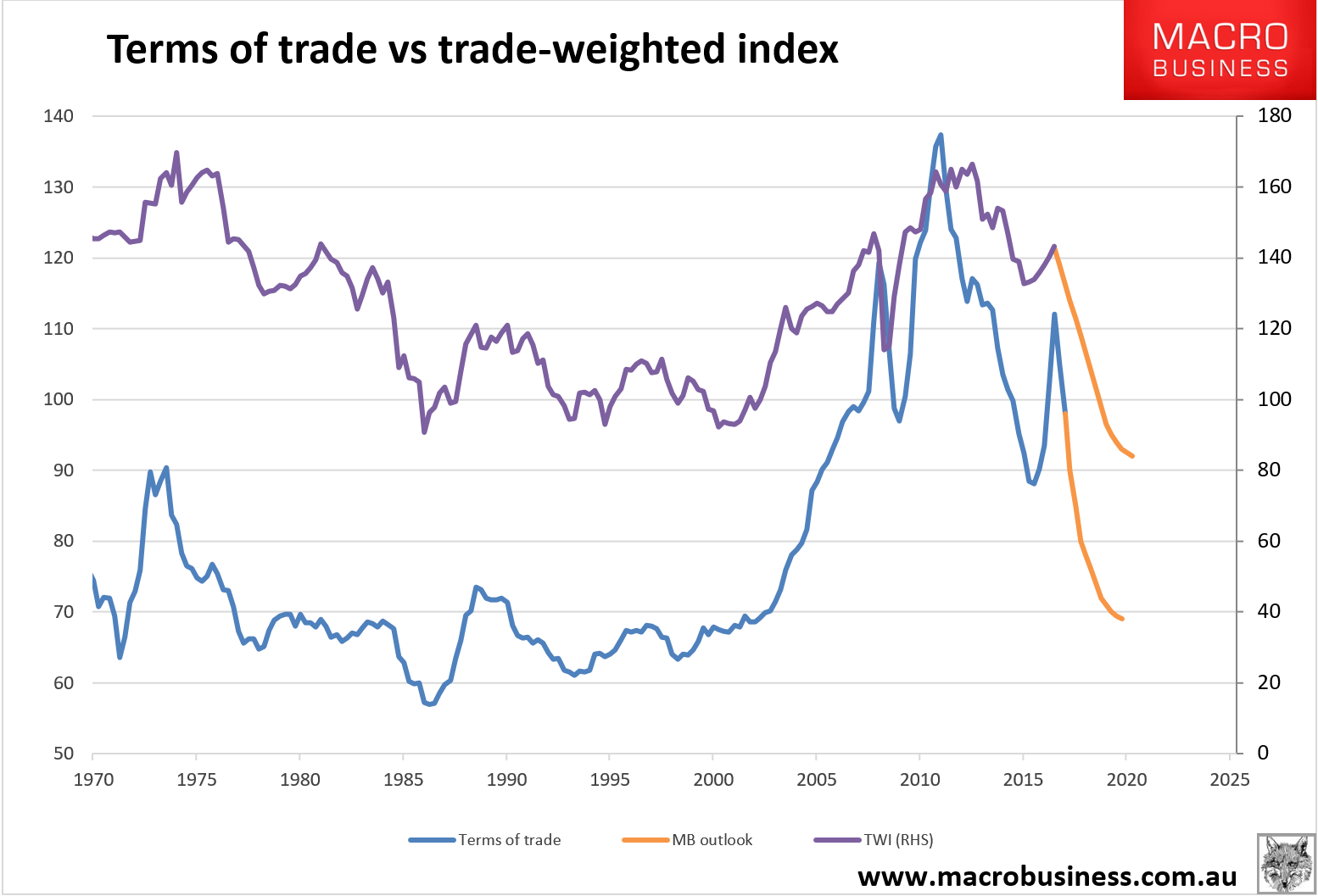 To be sure there is more to the currency than the terms of trade but it is engine number one.
The time frame is the question of course. It could be fast if China adopts the reform path. Or slower if China builds then busts. But when you consider we're talking about 40% downside to the currency from here (if we hit 45 cents), does it really matter if it takes two or five years? If your assets are offshore, you're talking about the difference between a forex return of roughly 19% per annum versus 7% per annum (plus what can be achieved from offshore assets) while everyone in Australia gets poorer at the same rate. It's good stuff either way in a low yield universe.
That's why we're starting the MB Fund with 70% offshore equities to help you profit from a difficult environment. It launches July 1. Those pre-registered will be invited in a little earlier. Register your interest today (if you have not already):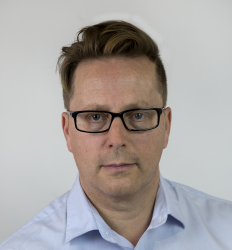 Latest posts by David Llewellyn-Smith
(see all)