It's the claim that just won't die – that Adani's Carmichael coal project will generate 10,000 direct and indirect jobs. Federal Coalition ministers and the Queensland Government have been making this claim for years, and the media frequently prints the figure.
A case in point is the Courier Mail, which printed the following yesterday:
THE Adani megamine is back on track after a deal was struck with the Queensland Government this evening that could see the project approved at the company's next board meeting…

Adani said the royalties arrangement meant the project was back on track to generate 10,000 direct and indirect jobs in regional Queensland.

It is now up to the Adani board to approve the deal and move to a financial investment decision. It is understood that will happen at its next board meeting, but no date has yet been announced.
This claim has been debunked many times before, most notably from The Australia Institute (TAI), who frequently points to Adani's own hand-picked economic expert, Jerome Fahrer from ACIL Allen consulting, who told the Queensland Land Court:
"Over the life of the Project it is projected that on average around 1,464 employee years of full time equivalent direct and indirect jobs will be created".
Fahrer made it clear that this 1,464 figure refers to the number of extra full time jobs the Adani project would bring to the economy both through its own operations and impacts on other industries.
That the Adani project would create so few jobs is hardly surprising. Adani's CEO continuously boasts that the Carmichael Project will be the most autonomous in the world: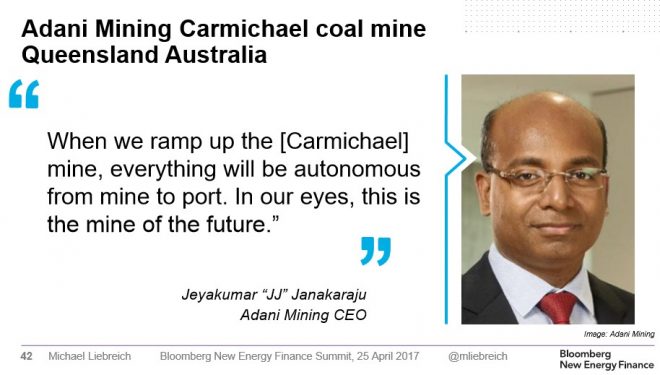 India's Minister for State Power has also acknowledged that the cost of solar power is now cheaper than coal, creating the risk that the Carmichael Project could become an unviable stranded asset: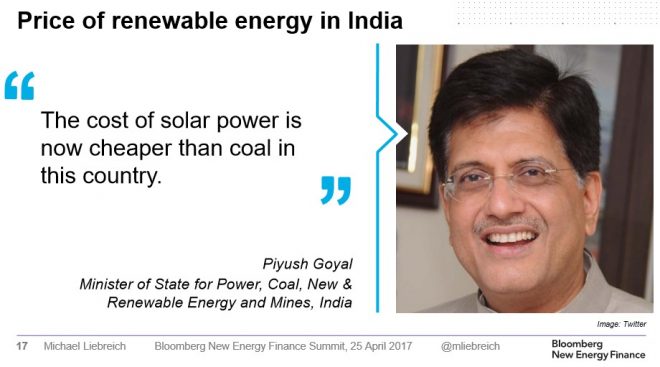 The obvious questions that follows is: why is the Turnbull Government even considering extending a $900 million taxpayer-backed loan to Adani to build the railway linking the mine to Abbott Point, when
Only 1,464 net jobs will be created;
The project will create all manner of environmental externalities and degredation; and
The mine will flood the world with more cheap coal, thus depressing its price and putting unsubsidised mines in NSW and QLD out of business, resulting in job losses.
There are far better ways to use scarce taxpayer funds than on this white elephant.
Addendum:
The Guardian has also created a good explainer video assessing the claims made about the Adani Project: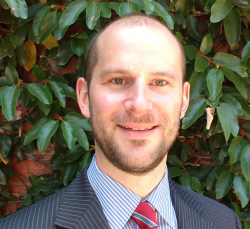 Latest posts by Unconventional Economist
(see all)