The AFR has delivered another gloomy assessment of the consumer discretionary sector:
Worried Australian consumers are increasingly cutting back spending on discretionary items as they grapple with big home loans and uncertainty about holding onto their jobs, and the consequences are hitting a range of listed companies in the retail, automotive and industrial sectors.

The brittle confidence levels are also threatening to undermine the federal government's ambitious economic growth forecasts…

The Australian outlets of fast fashion business Topshop and Topman went into administration on Wednesday, joining a long line of businesses that have collapsed in the past six months in the fashion and consumer goods sector…

Belt-tightening by governments that are also battling high debts has played into the problem as fleet purchases of vehicles also shrink.

Both of Australia's big ASX-listed car dealership companies, AP Eagers and Automotive Holdings Group, have issued surprise profit downgrades in the space of 24 hours as the appetite of new car buyers waned…

The retail sector in particular is battling deteriorating confidence as more sober spending by cash-strapped consumers – who are unlikely to receive a pay rise and are also being hurt by higher household electricity and gas bills – collides head on with the looming entry of online giant Amazon…
It appears consumers are finally cracking under the pressure of record low income growth: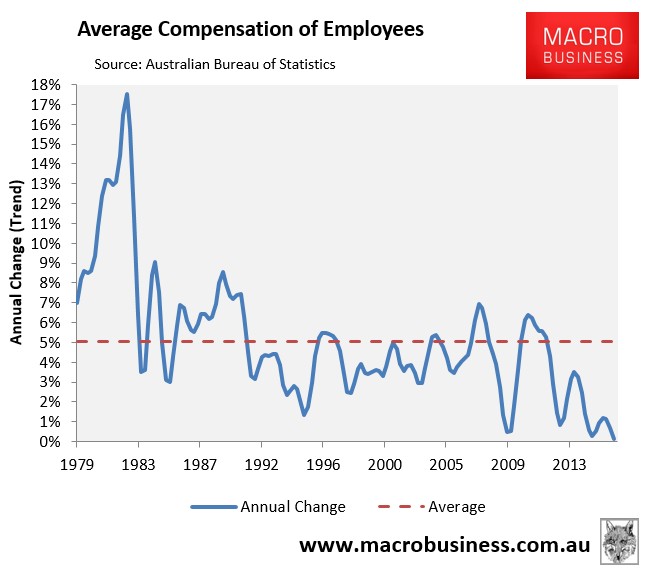 Record high debt loads: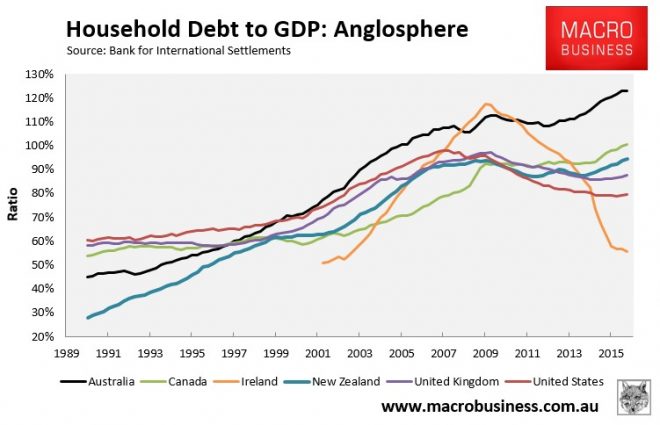 And job insecurity: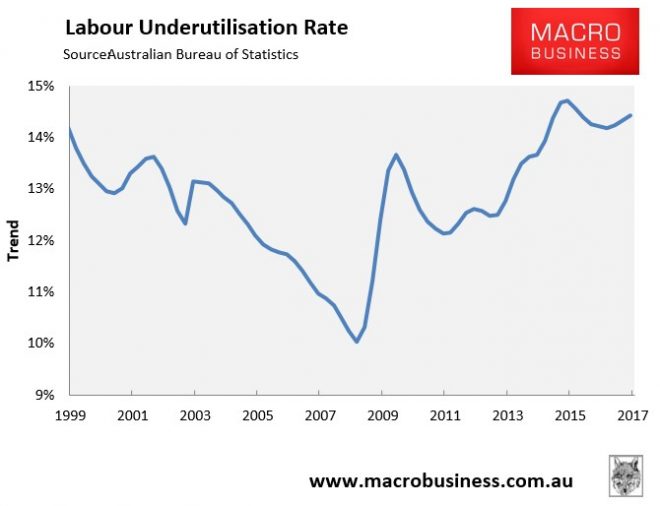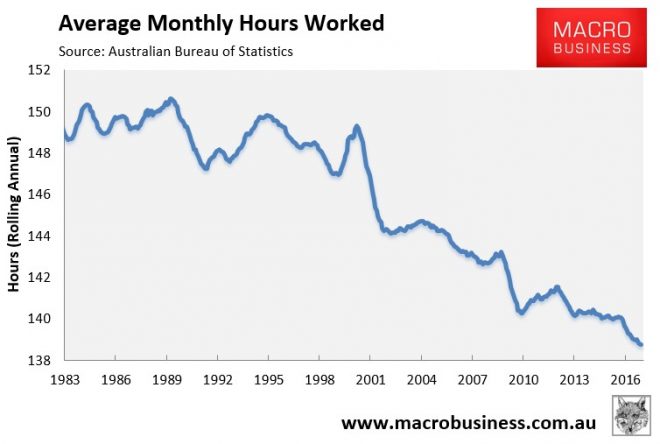 About the only thing working in the consumer discretionary sector's favour is that the government continues to run a mass immigration 'Big Australia' policy, which increases the customer base every year: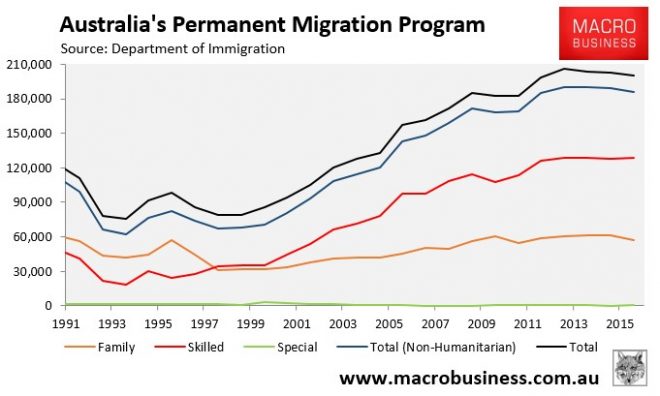 If/when immigration is cut, it will act as another headwind for aggregate discretionary spending.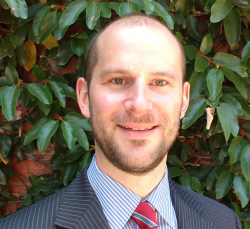 Latest posts by Unconventional Economist
(see all)