by Chris Becker
The short covering trade continues as Asian stocks follow the positive overnight lead by Japan as investors turn their eyes to a different American impeachment crisis in Brazil. Commodities rose a little as the USD wavered slightly after its bounce back last night.
In China the Shanghai Composite is steady going into the close, remaining at 3090 points, unable to climb back above its once critical support level at 3100. In Hong Kong the Hang Seng Index is up 0.3% to be maintain a level above 25000 points: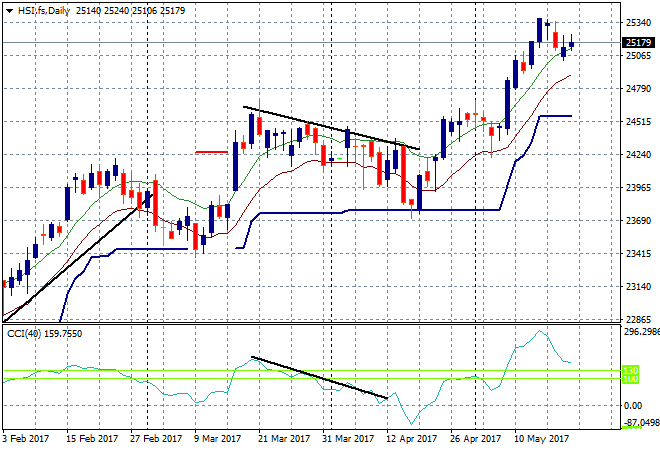 Japanese stocks only put on modest gains as the initial gap up higher was thwarted by a stronger Yen throughout the session. The Nikkei closed up 0.2% higher, still crawling along above its pre-breakout level at 19500 points. The USDJPY pair has slipped back to the 111 handle unable to gain traction above the high moving average on the four hourly chart, where I'm watching the low at 111.10 to possibly break here: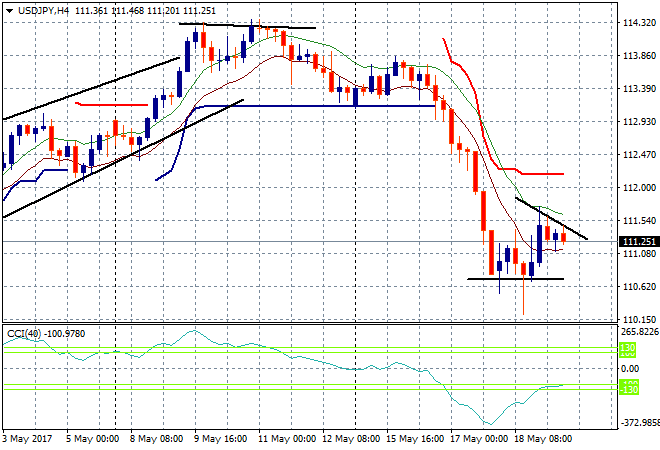 S&P futures are steady as Trump gets ready for his first overseas tour, hopefully taking some volatility with him. I'm watching the low moving average here closely tonight to come under pressure: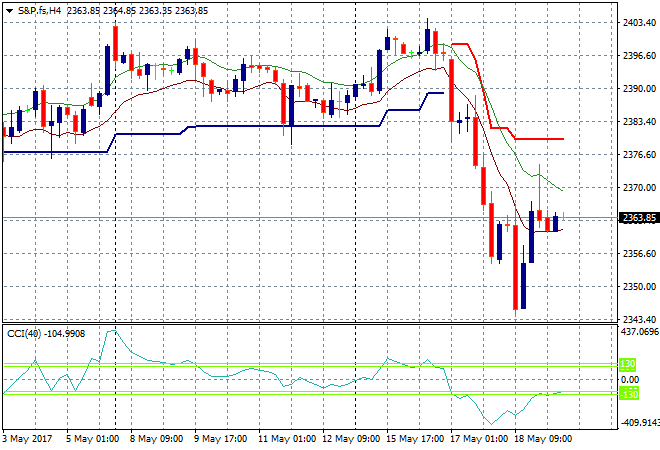 The ASX200 was the worst performer in Asia, down 0.2% to close at 5727 points in a very scrappy session as miners traded gains with losses by most financials.
The Aussie dollar is maintaining some strength here above the 74.50 resistance zone, recovering from the smackdown on the overnight trade. The 74 handle must hold here if this little rally is to continue into the next part of the economic data cycle: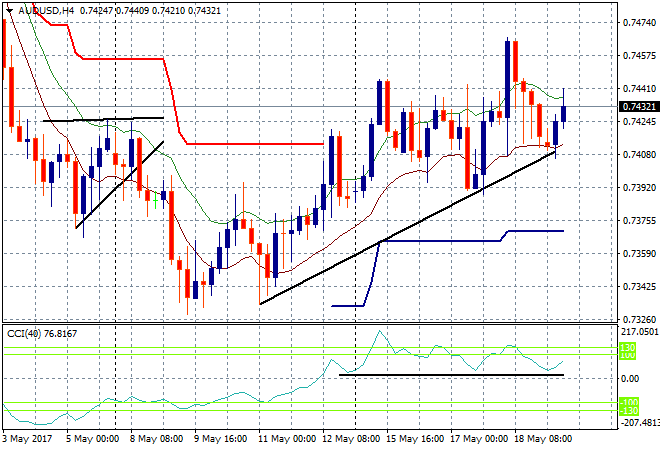 The data calendar tonight concludes the week with a whimper, namely Canadian CPI and an oil rig count in the 'States. Have a good weekend and spare a thought for President Trump who reckons "No politician in history, and I say this with great surety, has been treated worse or more unfairly."
Yeah, like Mandela or Aung San Suu Kyi.
Poor thing. He really puts the "man" in "man-child."