Following JCP Investment Partners' – one of three equity managers that invests for the Future Fund – warning this week that Australia's housing bubble is as disastrous as Ireland's and the US', former Future Fund managing director, Mark Burgess, has issued a similar warning about Australia's unparalleled appetite for investment property. From The AFR:
"We have this strange thing that you don't see anywhere else in the world with property investment. Two million people had investment properties in 2013 and I'm sure it's much higher today, 40,000 had six or more."

"Supposing we had some disaster and people will try to sell one of their investment properties. If it's a real disaster they will stick the other five on the market and see which one sells. Many of the others will do the same thing and we will have our moment of correction."
Clearly Mr Burgess also needs some radical reprogramming via MB's Spruikbot Telephunken U-47:
Stocks are selling fast, so grab one while you can.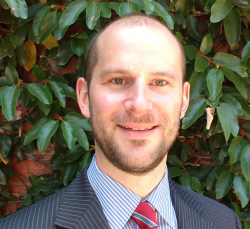 Latest posts by Unconventional Economist
(see all)