Over the past two years, we have witnessed a veritable conga-line of rorts and exploitation involving foreign workers.
This rorting has been widespread and systemic, including: foreign students working at 7-Eleven, Caltex, fast food outlets (here and here), and the like; so-called "skilled" 457 visa holders working in IT, engineering, and other professions; as well as seasonal workers employed as slaves to work on farms.
Today, Fairfax's Adele Ferguson and Sarah Danckert – who originally broke the 7-Elevan scandal all those years back – have uncovered yet more rorting, this time involving United Petroleum. From The Brisbane Times:
Petrol giant United Petroleum has been blasted by the workplace regulator for rampant underpayment of workers across its franchise network after a series of raids…

The investigation concluded that 40 per cent of the stores it raided were exploiting workers, including breaching workplace laws and significantly underpaying award wages to foreign workers on visas…

Acting Fair Work Ombudsman Michael Campbell said it was time for the company to take an "ethical and moral" responsibility to ensure that people employed at its outlets were receiving their correct entitlements under Australia's workplace laws.

He said the findings were "concerning", particularly given most of the workers were vulnerable foreign workers on visas.
Sadly, Australia's immigration system has morphed into one giant rort that is exploiting vulnerable foreign workers, robbing young Australians of employment opportunities, as well as choking the living standards of residents in our major cities, who are having to contend with stagnant wages growth, ever-rising congestion, deteriorating housing affordability, and overall reduced livability.
Rather than labeling anyone wanting a reduction in Australia's world-leading immigration program "political extremists", Labor leader Bill Shorten should instead stand up for Australian workers and crackdown on the myriad of visa rorts that are depriving Australians of a future as well as clogging our major cities.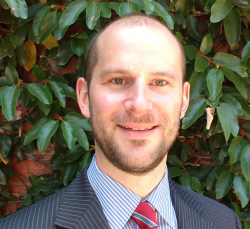 Latest posts by Leith van Onselen
(see all)